It's starting to come true!
After months of plans and changing plans, flashes of inspiration, dashed hopes of making bargains on eBay (disappointing test drive of a small motor boat, which turned out not to have a working reverse gear), things are finally getting underway! Up until two weeks ago, the only thing we knew for certain was that we wanted to have an adventurous type of journey along a river. We still had to answer the following questions:
1. Where? Danube, Elbe, Rhine, Moldau, Spree, or somewhere different entirely?
2. With what? Raft, house boat, motor boat, canoe, submarine, pedalo or a little something from all of these?
3. Who with? Reactions from our friends and family have ranged from "You're completely mad!" to "Awesome! Can I come?"
4. When and for how long? Work-life-time-money balance …
As we still need some time for enjoying the Berlin summer, going on other trips and excursions as well as actually getting some work down (particularly when, like Matthes, you're starting your own business), we have decided to postpone our bigger project of "building-our-own-raft-and-sailing-down-the-Danube-to-the-Black-Sea" until summer 2015. For this summer, the questions above can be answered as follows: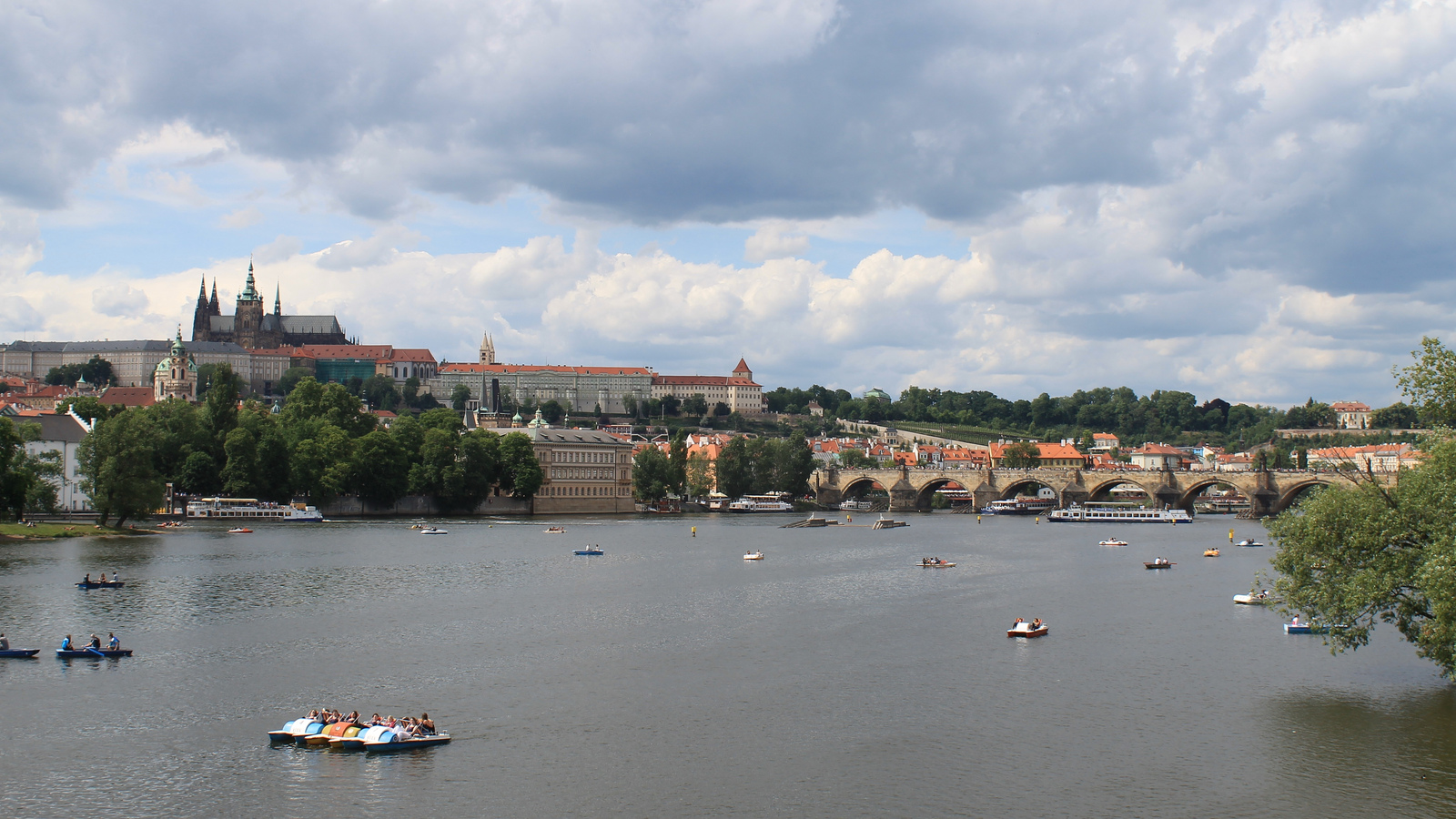 1. Starting on the Moldau in Prague, joining the Elbe and continuing northward along its course …
2. Addventurously with a pedalo (pedal boat), yes, exactly like you used to play with on holiday as a kid, no swans or dolphins though (but more on that later …)
3. Matthes and I will do the entire tour, the other two spaces (at the pedals!) will be filled by a variety of sailors and pirates joining us along the way. Some friends have already booked their place on board, but we still have empty seats on a couple of days, which we would love to fill. Anyone with a sense of adventure and who isn't afraid of the water should get in touch with us quickly!
4. We'll be casting off on August 7th, then we'll see how far we get in three adventure-filled weeks.
Never fear, the pedalo may not have much storage space, but it's enough. We've been shopping for equipment and food, all of which we've transported with two people on scooter …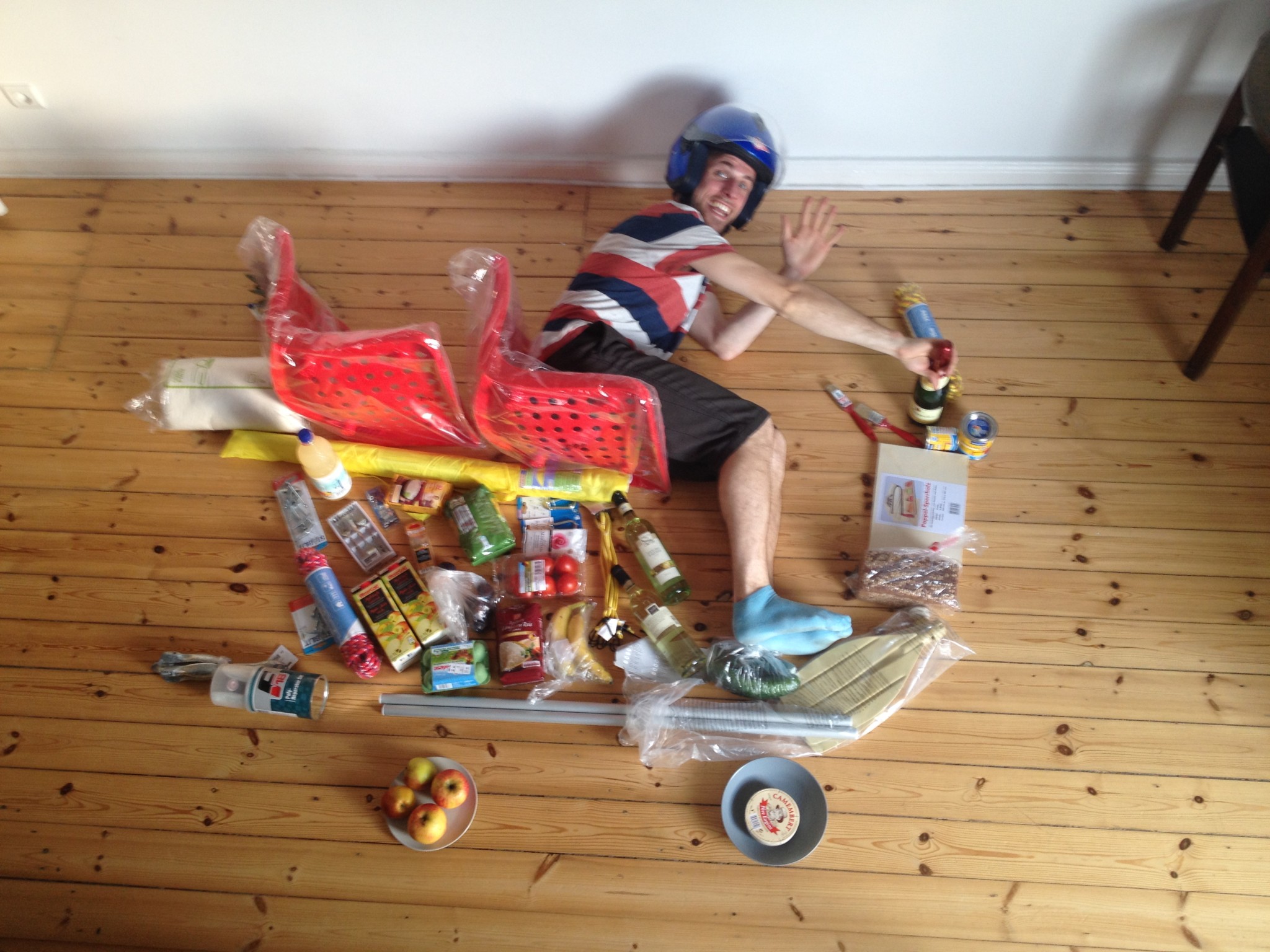 Now there's exactly a week to go before we set off. We are working at full speed on all of our preparations (transportation, route planning , sightseeing, regulations). There's so much to do, but we're getting more and more excited each day! We went shopping at Bauhaus Nautic and IKEA, but the poor little scooter can only carry so much so we did the rest of  our shopping online at the Bootskiste (user-friendly, highly recommended) and Seewolf  (lots of great tips and advice), now we just have to pack!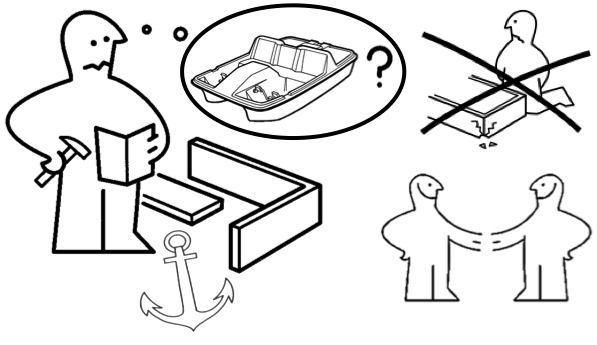 We've completed the first stage of scrubbing, drilling, sawing, laminating, sanding, painting and decorating. The work continues this week. We'll show you more about how we repaired the crack in the boat (just like in the IKEA picture …) and turned a normal, second-hand pedalo into a small submarine ready for adventure!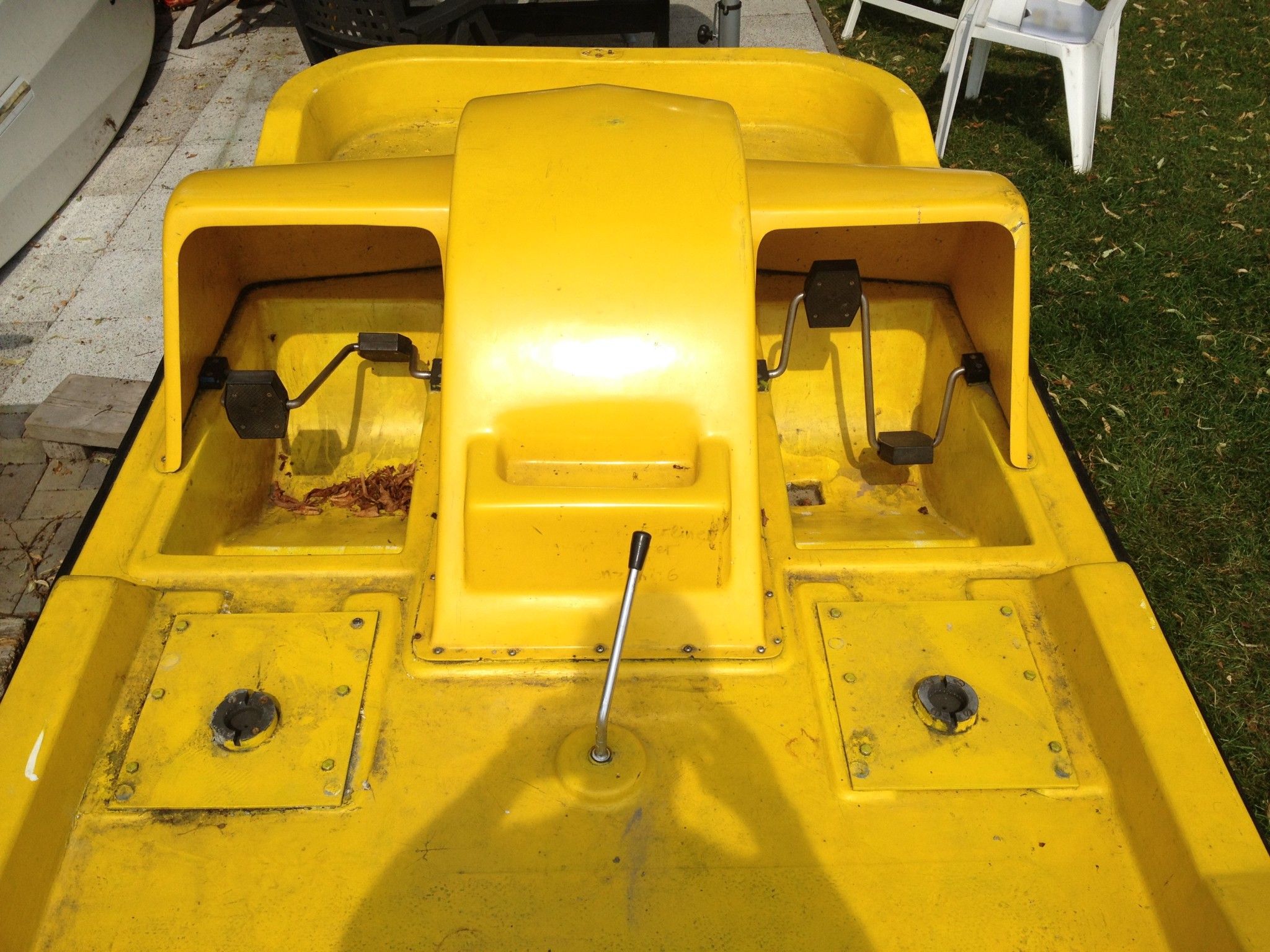 Sarah is a freelance translator living in Berlin. She loves a good old adventure, from dog sledding in Sweden to cycling Britain, from running a marathon to exploring abandoned buildings and from watching the sun rise from atop Ben Nevis to pedaloing from Prague to Berlin.