So here's the thing. I love reading blogs and there are countless hours throughout the day when I think about things I'd like to write on my blog and daydream about how awesome it would be to have thousands of readers and being able to connect with like-minded people around the world through the power of blogging and whatnot. I have written umpteen wonderful, hilarious, thoughtful and insightful posts that the world will never see. Why? Because they're only written in my head. I've spent too long fiddling around avoiding writing and then staring at a blank Word document, somehow unable to transfer the words in my head to the screen. The barriers between my thoughts and a published blog post are seemingly innumerable, but mostly boil down to a) time and b) not believing in myself.
There are so many other awesome, cool, funny, beautiful, perfect, enviable blogs out there, how can I compare? I don't get invited to super cool events or have new, trendy clothes to show off – I'm just here chipping away at my marathon time (unsuccessfully), forgetting to write race reports, travelling to risky countries and going on river adventures in unsuitable watercraft.
This view is perpetuated on my Instagram feed where I scroll through endless pictures of beautiful girls in spangly sports bras and leggings, leaping gazelle-like through the air as they run in golden sunshine, not a drop of sweat to be seen. Why doesn't it look like that when I run?! And this is something that's started to bug me more and more – where are the runners that look like me? Where's the sweat and the frizzy hair and the favourite marathon t-shirt from 2011 as you run through the park you've run round a hundred times before? At this point I have to shout out to Kelly Roberts, Lazy Girl Laura,  Ali on the Run and the oiselle team because they are all inspiring and trailblazing when it comes to supporting women and being brave and honest. You rock!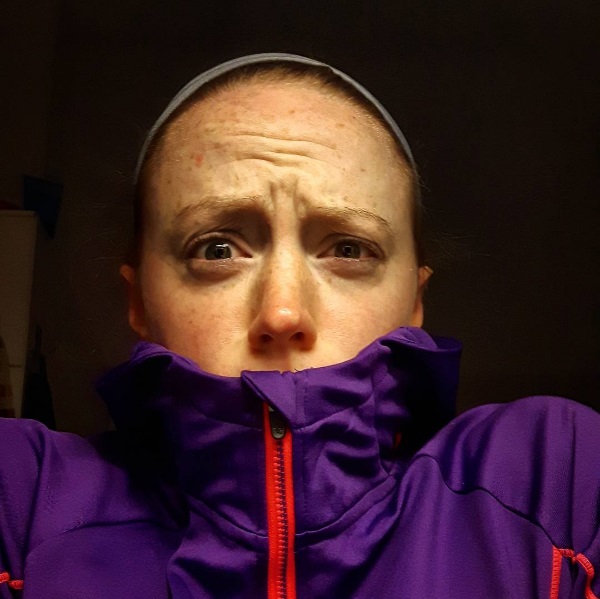 I'm not wanting to point fingers at the people who post posed photos – it's hard not to reach for your smartphone when you just got your race medal/reached the top of a mountain/run to a beautiful sunrise. And after all, yes, I get excited when I see my favourite bloggers have just had a running date with Paula Radcliffe, I like to see photoshoots of them in this season's new clothes and I myself am guilty of Instragramming every pretty sunset I see, but let's balance it out a bit. I want to see more runners like me. Runners who get red-faced two minutes after starting. Runners who are braving the winter cold in practically all the warm kit they own. Runners with cellulite. Runners who are setting themselves new challenges and rocking it.
For every perfect picture I see, I want to see one I can easily identify with. I want to hear stories of great runs, first runs, awful runs, 1000th runs and just okay runs. I want to know that there are runners all around the world who are getting out there and just running because we love running. Social media can be inspiring and fun, but I don't want to feel ashamed to post my photos and my adventure story because they're not 'good enough'.
For myself, I want to stop trying to put a filter on everything I do, which often stops my creativity or makes me feel that I should be trying to be someone else. I want this blog to be a place of funny, interesting, truthful tales from my world of running, freelancing, cycling, travelling and adventuring. It may not be picture perfect (although that would be nice!), I may not have inspirational marathon times and I may not be jetting round the world, but I'm still proud of the things I do and I want to talk about them, to share and maybe even inspire. And most of all, I want it to be real.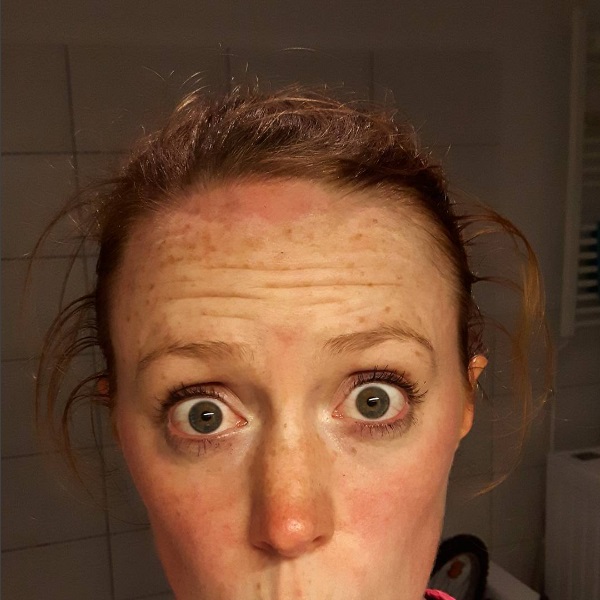 #realrunners
Sarah is a freelance translator living in Berlin. She loves a good old adventure, from dog sledding in Sweden to cycling Britain, from running a marathon to exploring abandoned buildings and from watching the sun rise from atop Ben Nevis to pedaloing from Prague to Berlin.