Squinting into the summer sun, partying at the lakeside with 120 of our nearest and dearest who have all helped us along the way, an emotional ceremony, some crazy raft rides, entertaining circus and fairground games, tasty treats for body and soul – a great big "Yes!" to the two of us, to all of us, to life. Thank you to everyone who was part of it!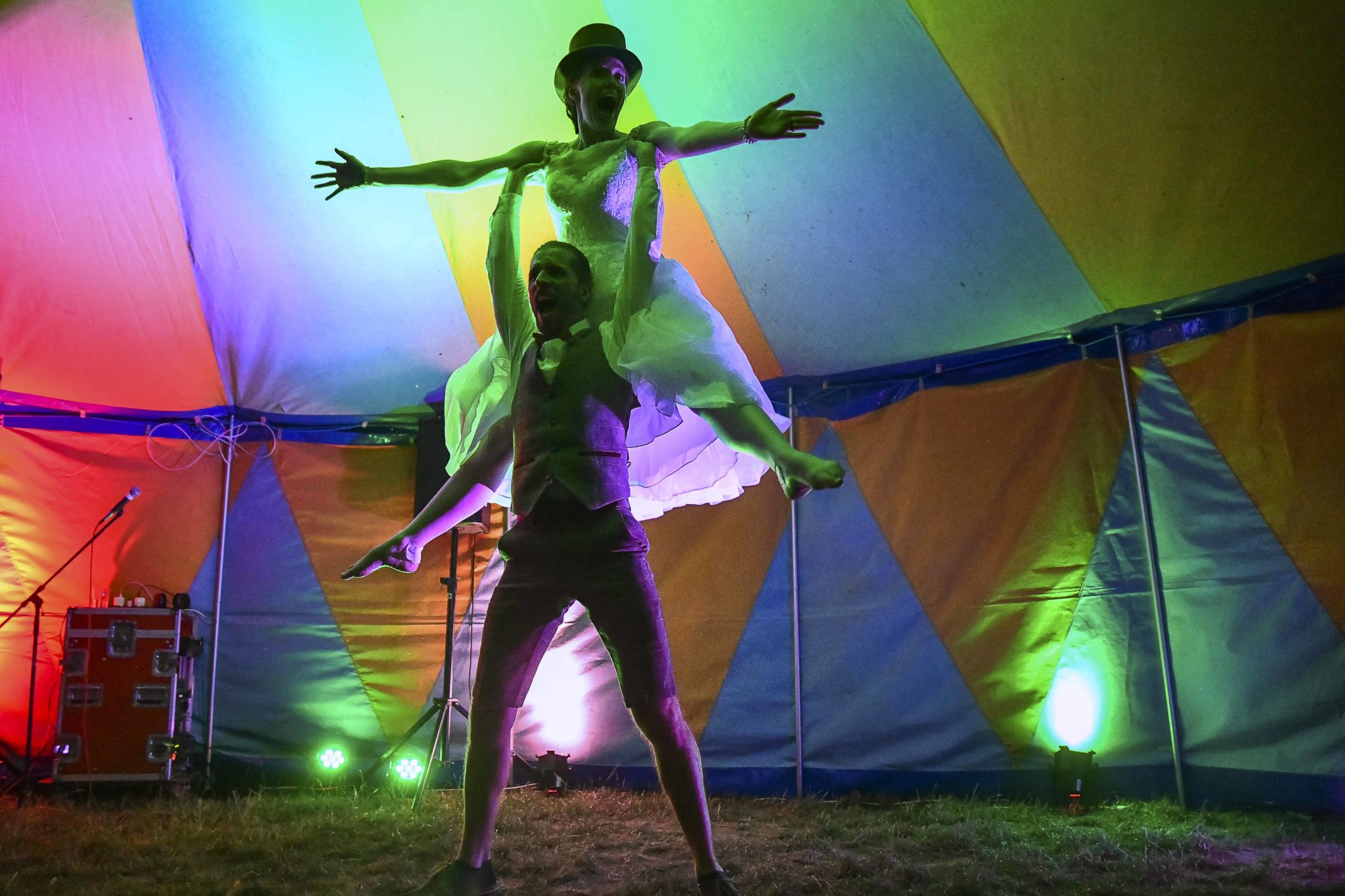 How do you follow that?
Exotic honeymoon? Round-the-world trip?
– Then we would have had to put some of our planning efforts into something other than the wedding…
Back to the office on Monday morning?
– Errr … no.
Just head off into the sunset with nothing but an idea and a smile and see where the journey takes us?
– Seems fitting for marriage, and for us.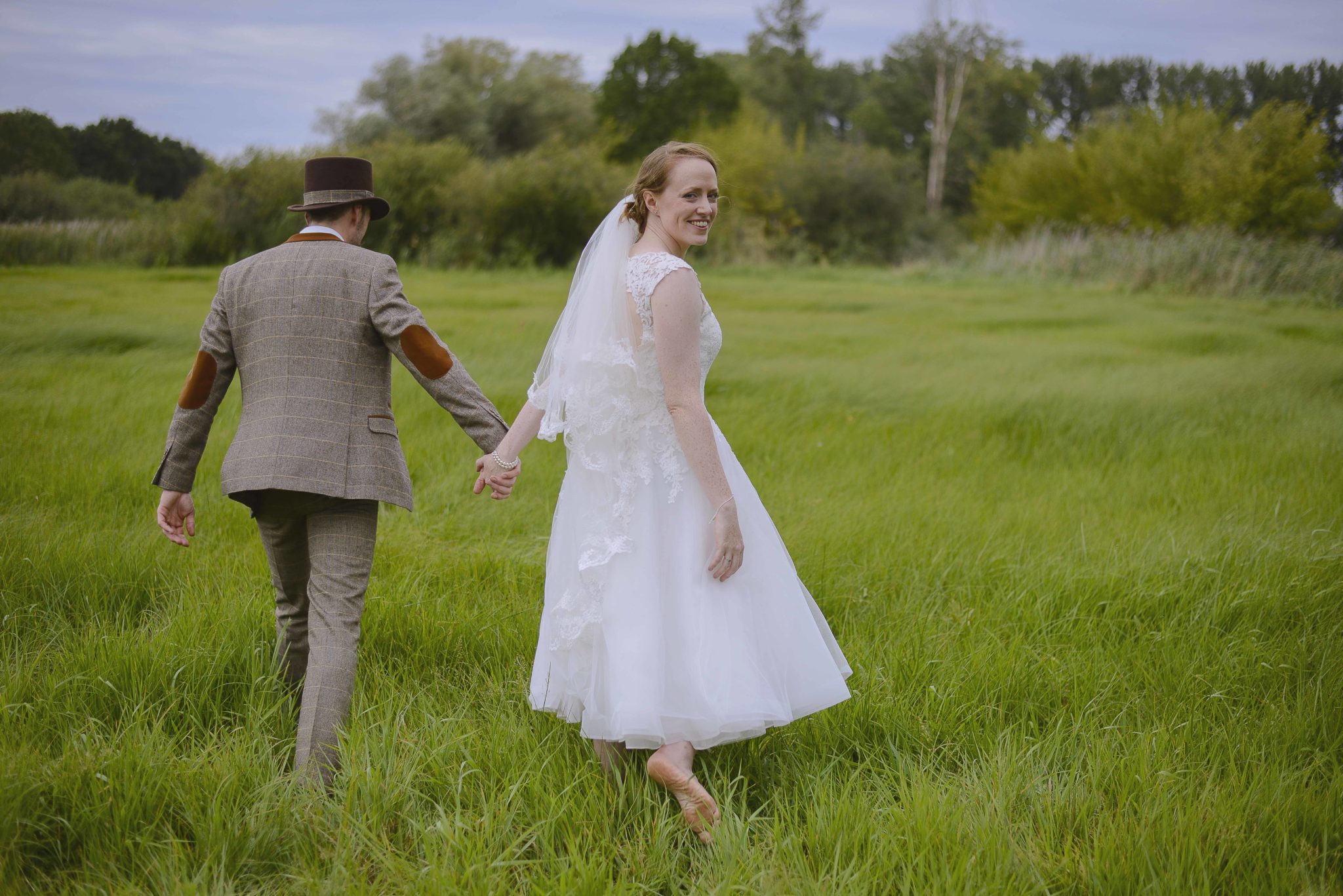 After celebrating saying "Yes!" the remaining wedding chaos was quickly taken care of on Sunday afternoon and Monday morning by all the helping hands on offer so by Monday lunchtime we were able to fly to Salzburg, tired but enthralled with marriage. We had planned a wedding picnic with all our friends in Berlin for the following Sunday and had to find our way back from the Salzach to the Spree by then. Before us lay the Danube, Vltava and Elbe, memories of stages along our various adventures as well as plenty of new impressions and exciting encounters. I loved Sarah's idea of hitchhiking on our honeymoon from the second she suggested it. And so off we headed on our mini-honeymoon without any kind of plan but with open eyes and arms!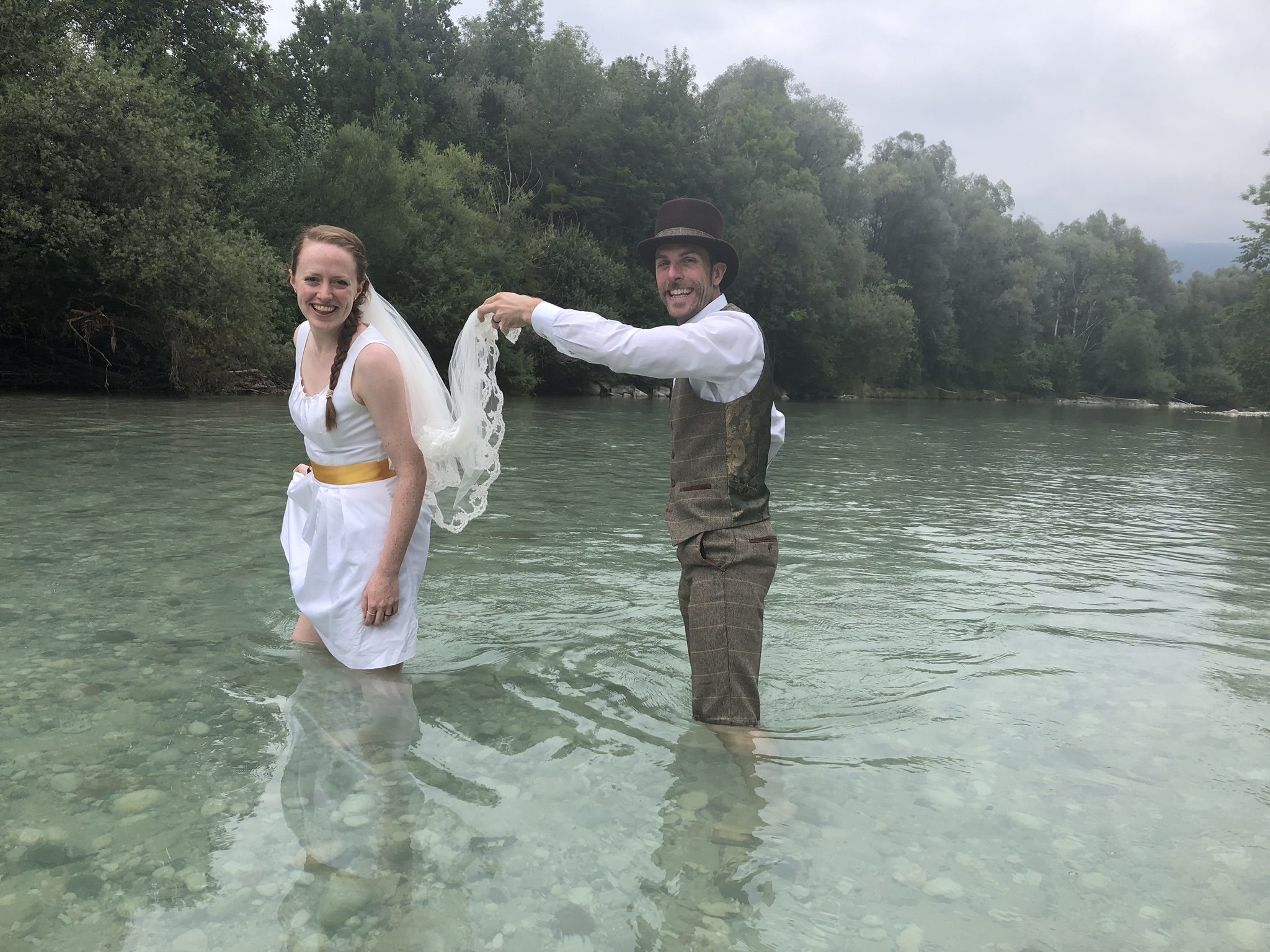 Culture, lakes and mountains – we can't get enough of Salzburg's unique combination. Talking with friends about the funny, turbulent old times and current plans, taking responsibility for the environment (#estutnichtweh), playing with friends and their kids, enjoying Liliom (the play that became Carousel) at the Salzburg Festival, visiting our favourite old haunts and discovering new ones! Much of this was done still wearing our wedding outfits (a little crinkled and dusty, but pants were always fresh!), which resulted in Käsekrainer, ice cream and plenty of smiles and waves from bemused passersby.
Two days back in Salzburg were fantastic. But could we now put our idea into practice and successfully travel through three countries with nothing but a veil, top hat, Mozart balls and our thumbs out? Starting out in Salzburg, there were lots of smiles from passersby, but the only people to stop had blue lights on their car.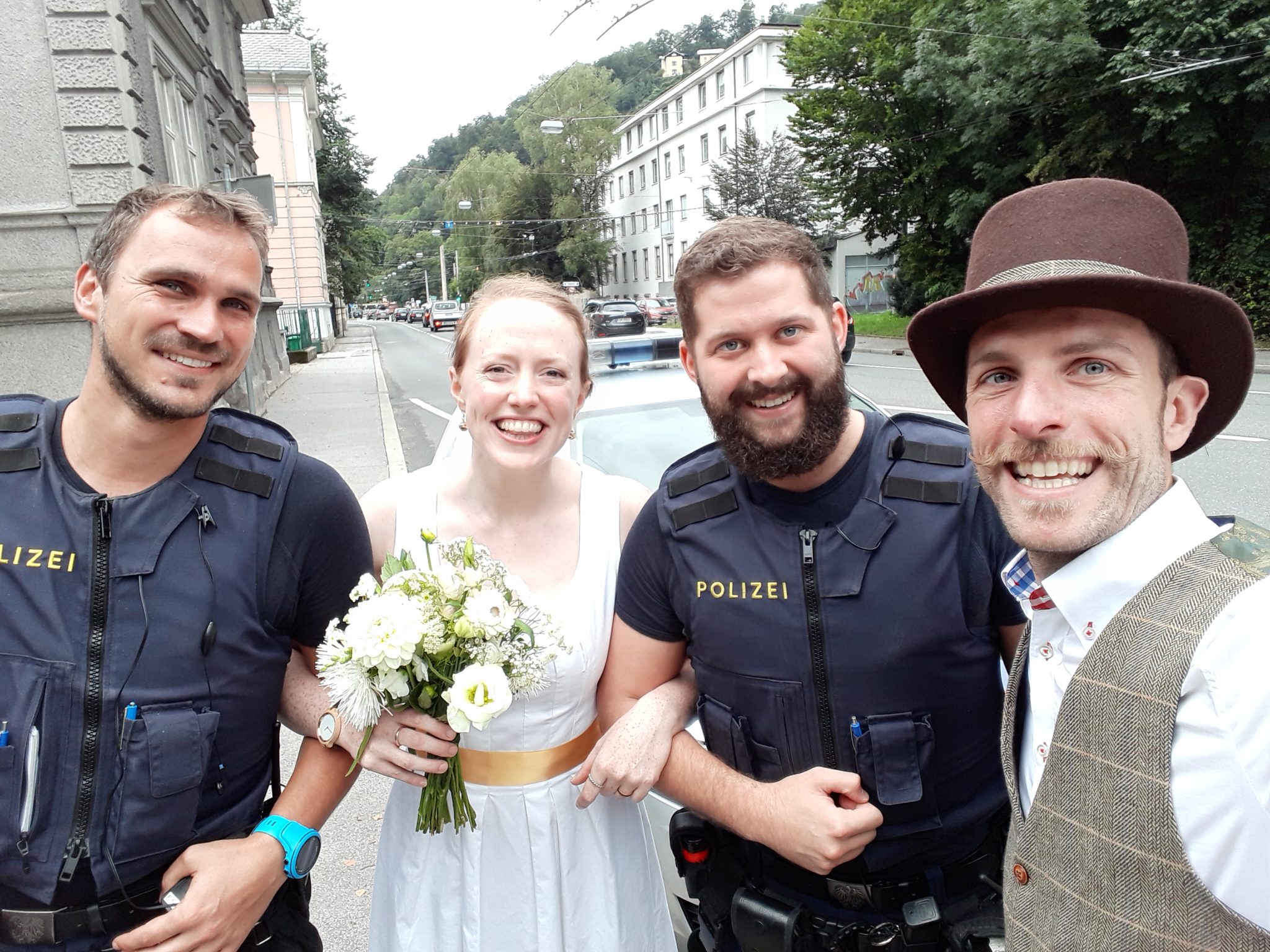 After a quick high-five and a selfie, we tried our luck again and soon found ourselves in the back of a VW van with an invitation to an aerobatics flight in Budva. We hope we can make it there one day!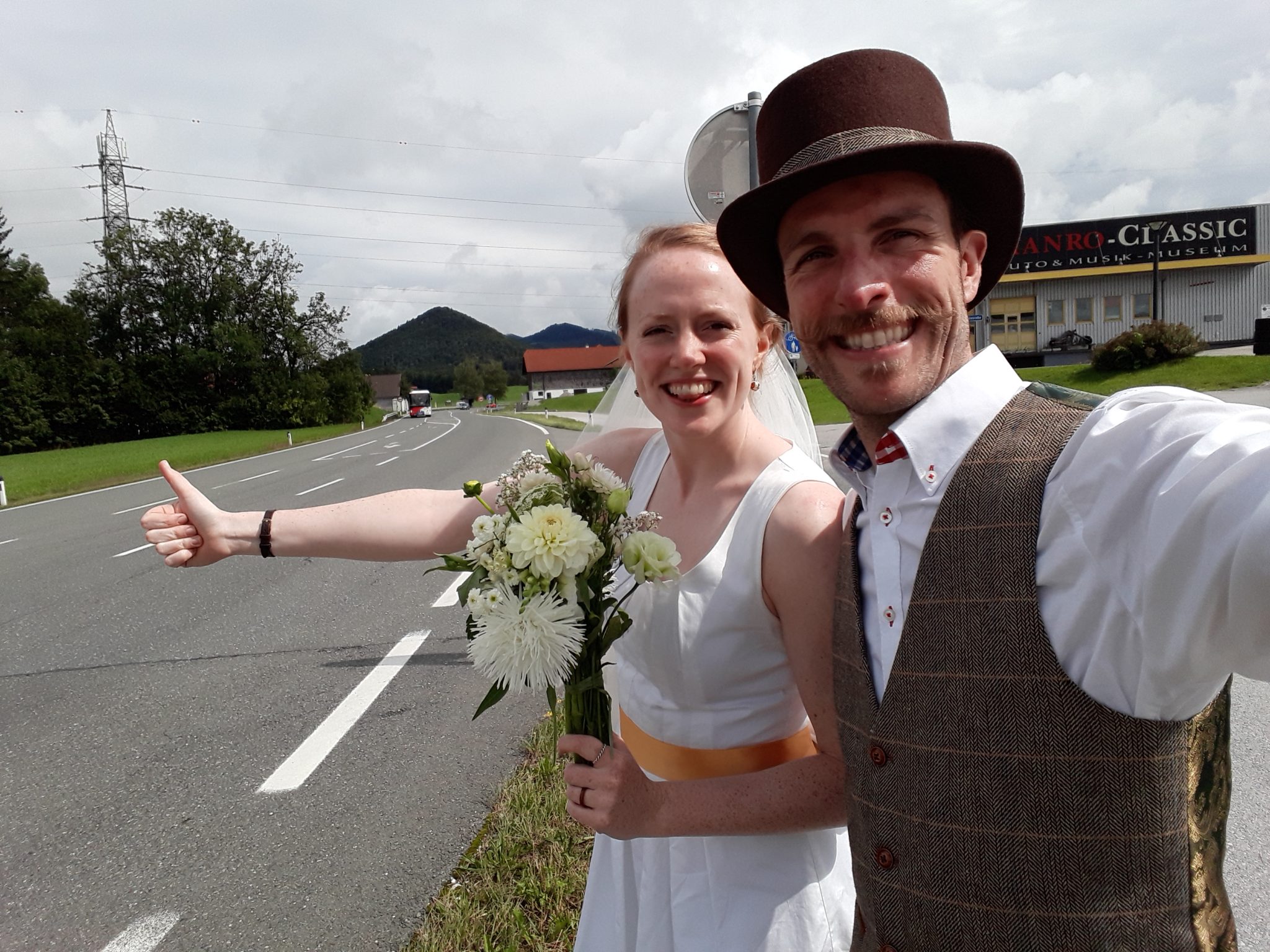 Will anyone stop here?
"What? … Where are you going? … Wait there, I've got to change cars!"
Five minutes later we were sat in the back of a polished black taxi van listening to stories of Festspiel visitors. For the price of three Mozart balls and some good karma we made it from Salzburg to Mondsee.
A great evening with friends and ex-colleagues in Mondsee. Just a few days earlier, we had jumped into the lake at Beetzsee on the morning of our wedding so of course we couldn't resist a splash in the crystal clear Mondsee. And to top it off, Sarah got to complete the Sound of Music nerd bucket list by going to the church where Julie Andrews marries Christopher Plummer. Problem like Maria finally solved!
Then it was time to stick our thumbs out and hit the road again.
"Do you have a bit of time? Then I'll show you a chapel with the best view of Lake Attersee"
Of course, we say "Yes!" again. Our motto is "Go with the flow" and we do indeed get a cracking view of Attersee.
Our next driver tells us about cross-border dentist trips and in next to no time we make it to Linz. A few hours later we get a text asking for us to send him a photo because his wife doesn't believe that he picked up two hitchhiking newlyweds. Whyever not?!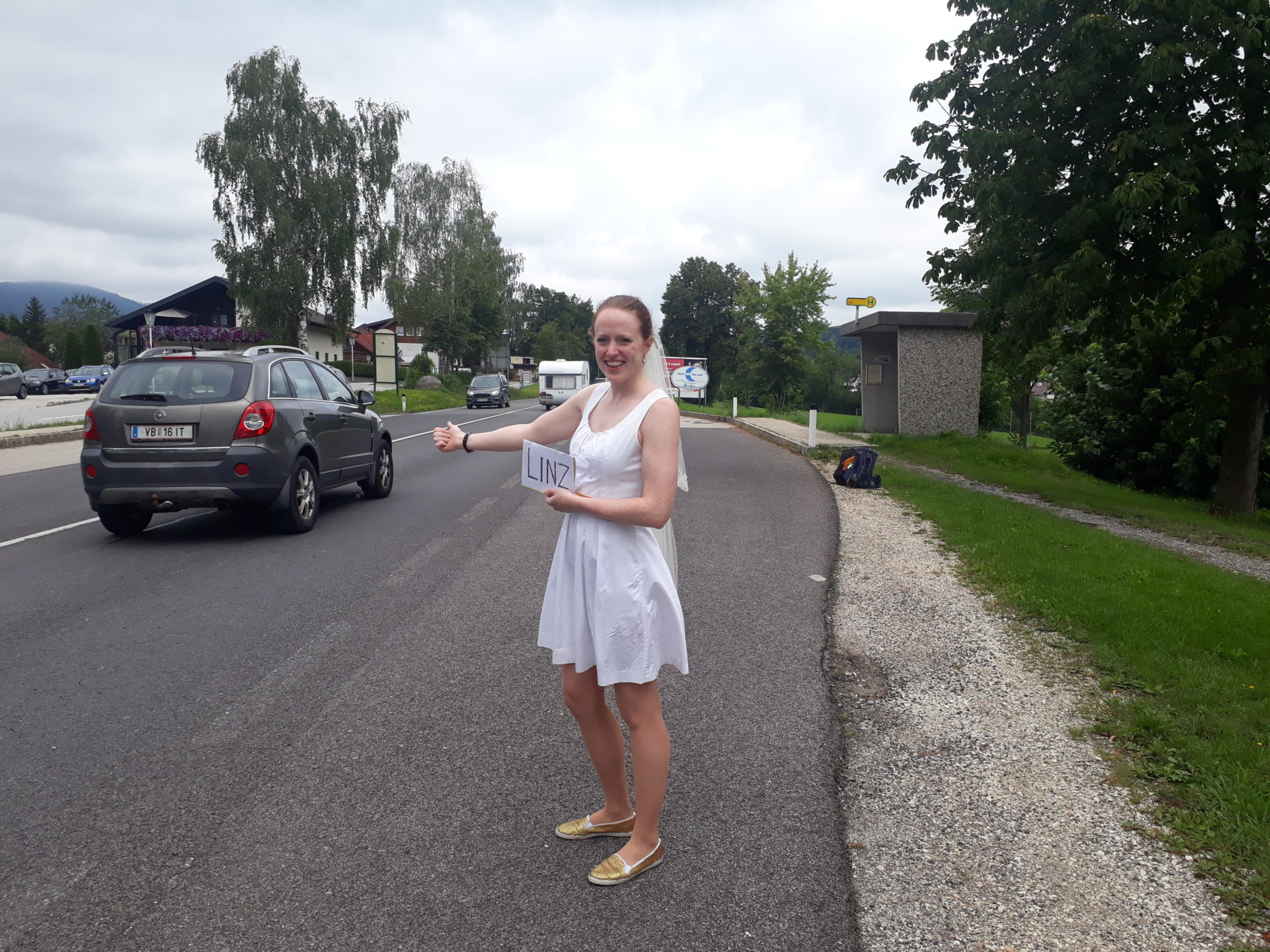 We first visited Ars Electronica (a mix of technology museum and art gallery) during our raft tour and it was just as inspiring the second time around. We got chatting with one of the museum guides and it didn't take long until we were cruising down the motorway in his convertible on the way to Freistadt (no we hadn't heard of it before either, but it was in the right direction) to a small, but carefully curated international Heimat Film Festival with dinner at a pop up version of the same restaurant we ate at in Linz in 2015. Just another of these exciting surprises that happen when you wake up not knowing where you'll be sleeping that evening.
We made it to Linz

All you need is love in Prague

Pedalo again

The Charles Bridge as seen from a pedalo

Yellow submarine was less wet in 2019
The sun was waiting for us in Prague the next day. In honour of the start of our pedalo tour, we rented a swan and were quickly reminded of how hard you have to pedal just to go at something resembling walking speed. How did we manage it for 18 days?!
This time however, we swapped the two-man tent for an art deco hotel on the banks of the river. Our top tip: Restaurant Andels for a modern interpretation of Czech cuisine in a courtyard filled with Prague locals. In the evening we reflected on our wedding circus at the multimedia theatre show, Wonderful Circus, a piece of theatre history in the Laterna Magika repertoire since 1977.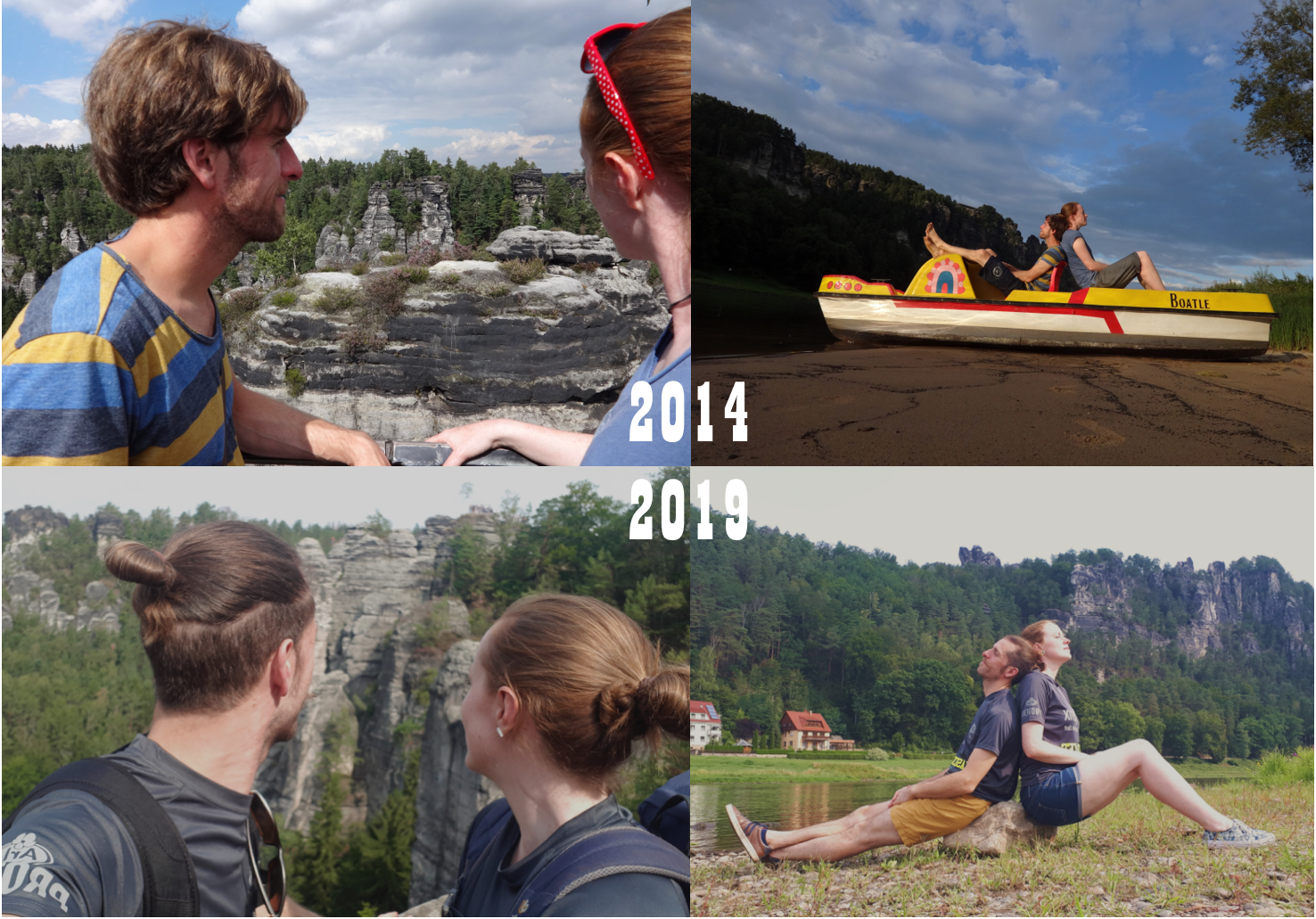 We couldn't go home without a short detour to the Sächsische Schweiz (known as "Sexy Switzerland" by some). Even with the hordes of other tourists, the contorted sandstone formations are still incredibly impressive every time. But I'm also looking forward to the next "boofen" trip (bivvying in the semi-open sandstone shelters) without the hectic noise of busloads of daytrippers and nothing but crisp silence instead.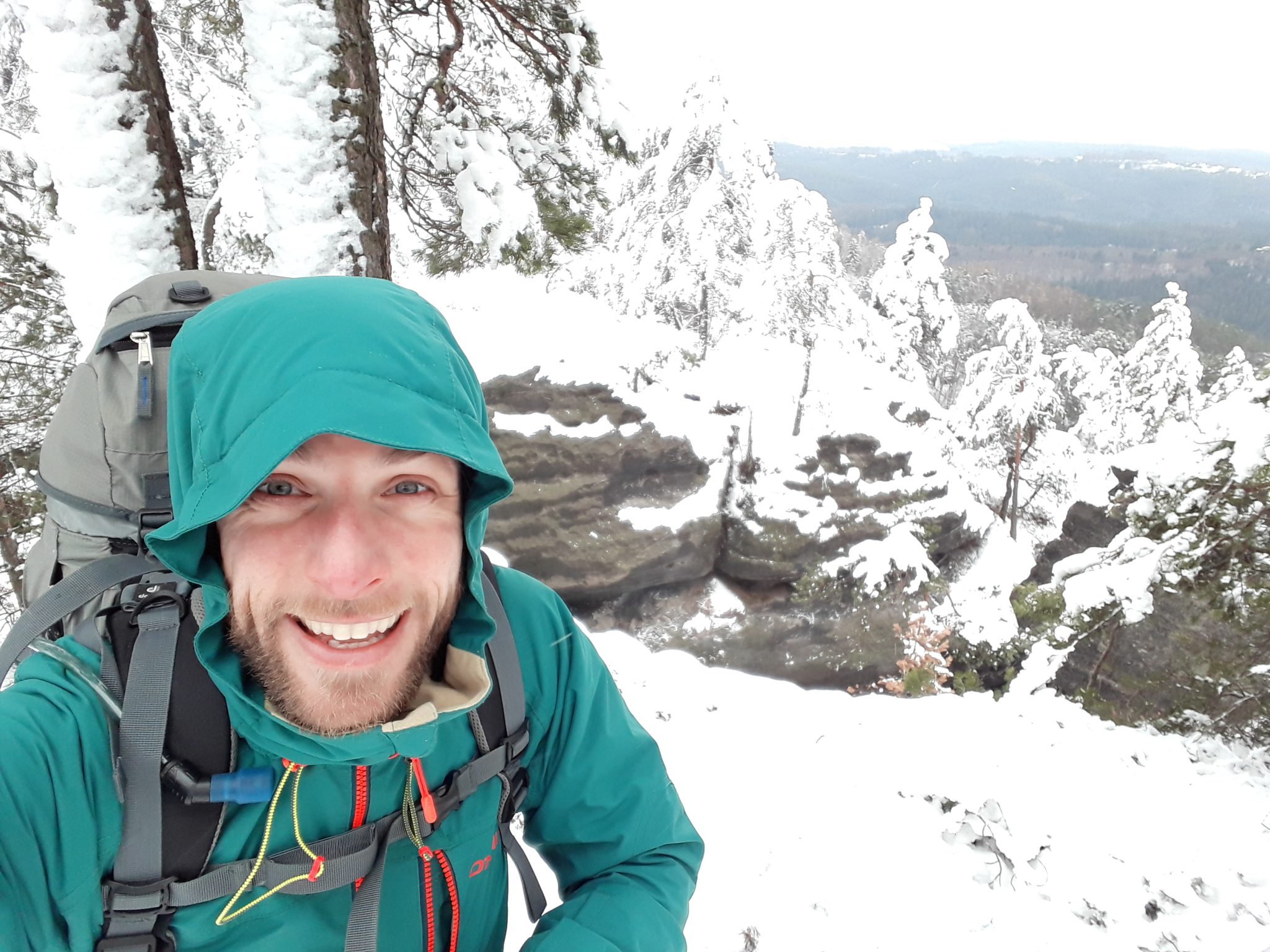 Cancelled trains, serendipitous meetings, home. Loaded up with last minute shopping, happy and tired we made it back to Berlin after an eventful mini-moon, right on time to say "Yes!" and celebrate our wedding "One More Time" with friends and colleagues, lots of cheese and a performance from Sarah's friends at ok!choir. Thank you so much!
Let's see what will become of our ideas for a "proper" honeymoon…   
Cheers

Relaxing at our wedding picnic

There is never too much wedding cake

Picnic with friends

More than ok!

Next chapter of the Love Story

ok!choir live
Matthes thinks outside the box, writes concepts and stories. He likes to dream and loves to make these dreams come true. He can be found getting back to basics in the wilderness, dressing up in the mud or having crazy adventures in the air, on the water or in new worlds.