So in case you'd forgotten, I'm in Mallorca for three weeks working and playing as a digital nomad. Most of last week was filled with the same kind of work I do from Berlin, only with a slight change in desk location, so by the weekend I was ready to explore the island.
On Saturday, I had an exhausting intervals session running along the seafront before walking all around the centre of Palma, getting lost, eating food from the market, visiting the cathedral and finally getting well and truly soaked walking up the hill to the castle where I enjoyed the views over the city and read all about Palma's history in the castle museum. This was all well and good, but the real adventure was on Sunday.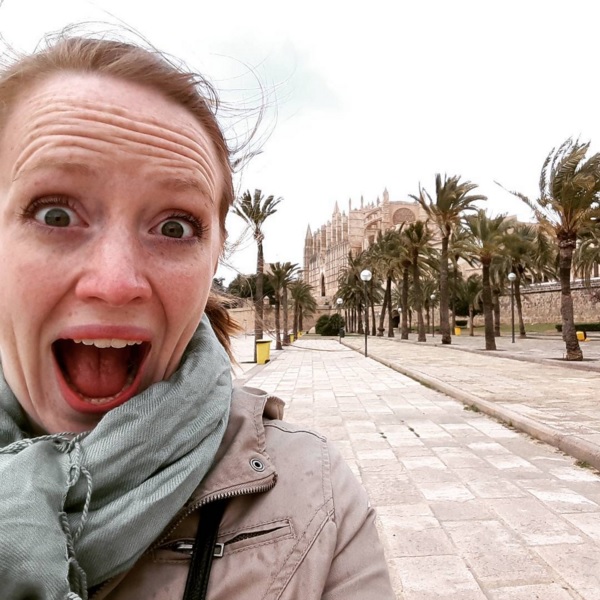 Now, you may or may not have noticed that I love to run. However, my running has largely been restricted to city parks and canal paths with very little that would qualify as real "trail running" and this was something I was desperate to change. I love running and I love mountains, so it kind of makes sense to combine the two, right?
Following a Twitter recommendation, a peruse of my map and a bit of googling, I came up with a plan: get the first bus to Valldemossa, follow the trail to Deià (13ish km), take a break, if still alive at this point, follow the trail to Sóller (9-10 km), stroll around the town, get the bus back. I packed as little as possible, mostly food, water, a spare jumper and a map. I also downloaded the AlpenVereinAktiv app which is great as you can save routes offline and check your location easily without having to use up mobile data (expensive when abroad) or battery life – I certainly needed it!
The first part of the plan (getting the bus) went fine and after a quick walk around Valldemossa (very cute) I hit the trail. Never having done anything more than a romp around Hampstead Heath before, I had relatively low expectations of my ability to run in hills, but I wanted to run as much as I could, hike the rest and most of all, have fun.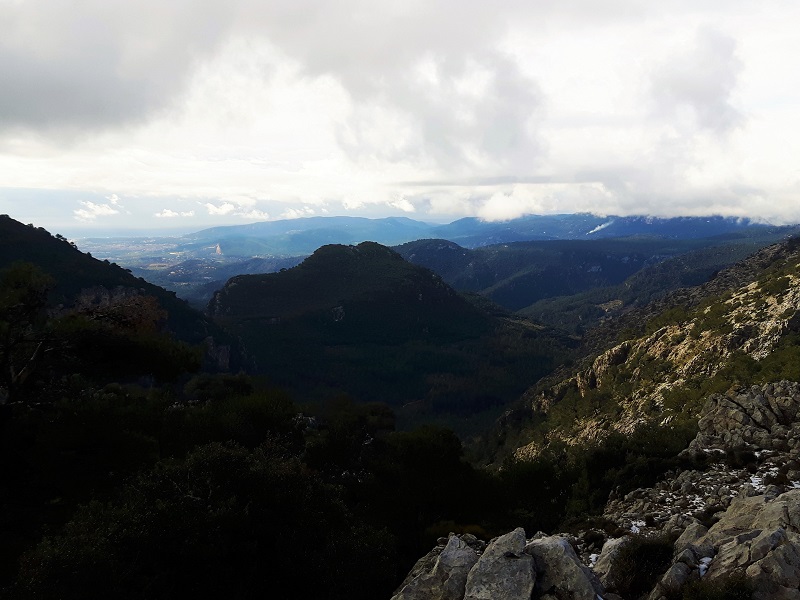 In that respect, I totally succeeded. However, it is no surprise that the main lesson from Sunday's run was "I am awful at anything resembling uphill". I really am. Like, so-slow-my-Garmin-thought-I-had-stopped-running type awful. BUT I don't care. It was fun and it was a challenge and I ran the flats, most of the downs and some of the ups AND I didn't fall over once!!!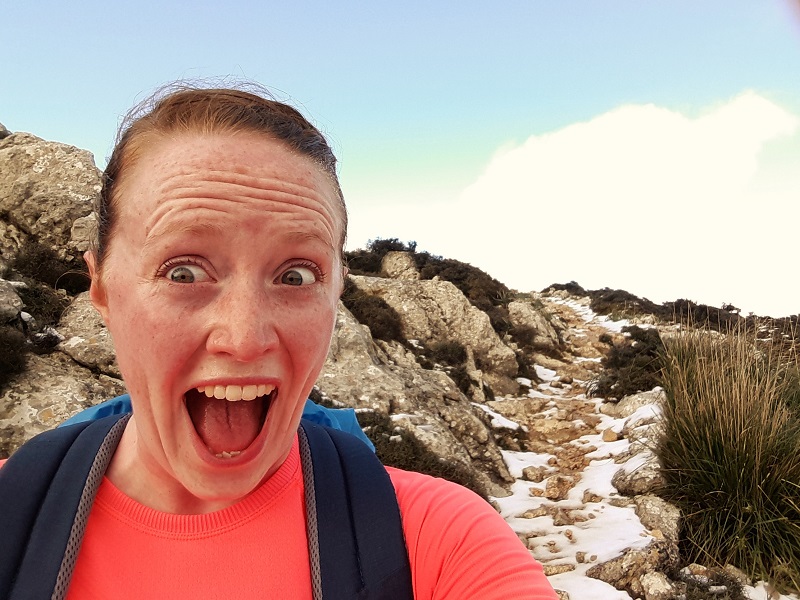 The route from Valldemossa to Deià is truly stunning. It's got everything: a gentle start from the town, steep ascents, cracking views of the other hills, a dusting of snow up top, sea views, mini peaks for the all-important summit selfie, hairpin descents through forests and along dry stone walls and then an arrival into another picturesque valley, complete with town and hilltop church. Beautiful. I did get off-track on the descent and have to retrace my steps to find the path (more ascent, ugh!), the waymarkers are small and easy to miss!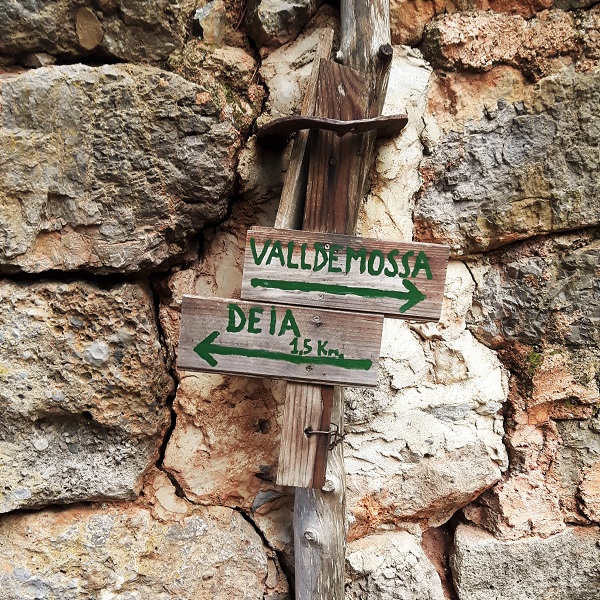 As I walked down from Deià's adorable church and mini cliffside cemetery, munching on my cheese sandwich, I debated whether or not I really want to continue – I was really tired and had already completed one awesome run, would I make it to Sóller before the last bus or collapse in a heap by the side of the trail? But then I saw a sign for the trail marked "2h 30" and, since it was only 1.30pm, I knew I couldn't use "missing the last bus" as an excuse – run on I must!
This second section benefitted from much better signage and fewer steep climbs. As I started to trot along, my legs felt tired and I thought I wouldn't be able to run much, but in the end I warmed up again and the gentler ascent and descent meant that I actually ran the majority of the route. Annoyingly, other walkers would have a habit of popping up ahead of me just as I was considering walking for a bit – obviously I couldn't walk once they had seen me and had to keep running until they were out of sight!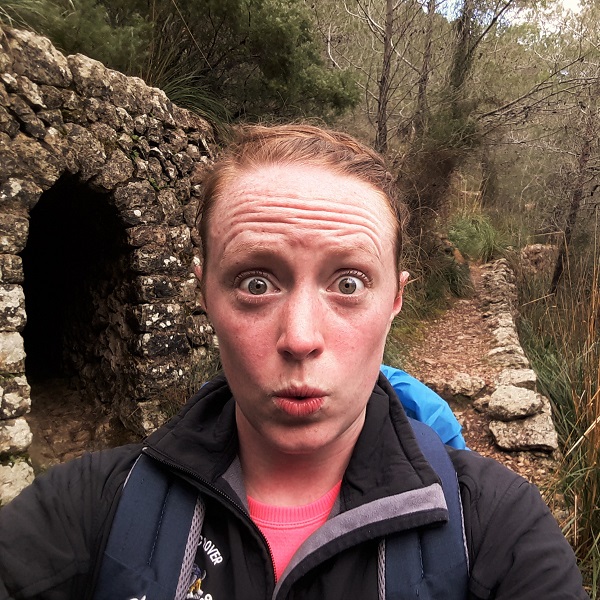 After just over one and a half hours, I was elated to turn a corner and see the town of Sóller in the distance – not far to go now! There was a strange realisation that I didn't really know where to end so I decided to aim for the cathedral since it seemed like the centre of the town, plus it would make for a good finishing photo!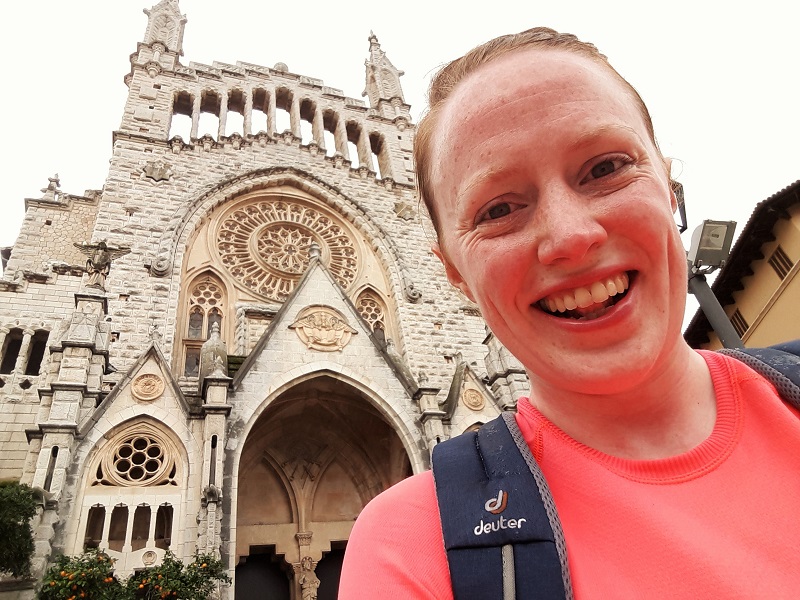 Cathedral found, exhausted and happy, I ransacked the bakery and then wandered around in a daze before remembering the other reason to visit Sóller – the little wooden train that runs to Palma! I got myself comfortable in a window seat and enjoyed a beautiful hour's ride through the mountains and countryside back to the city, only marred by the old German woman behind me who insisted on pointing out every single sheep we passed to her husband. Didn't she know how many sheep and goats I'd just startled from the path in the last few hours?!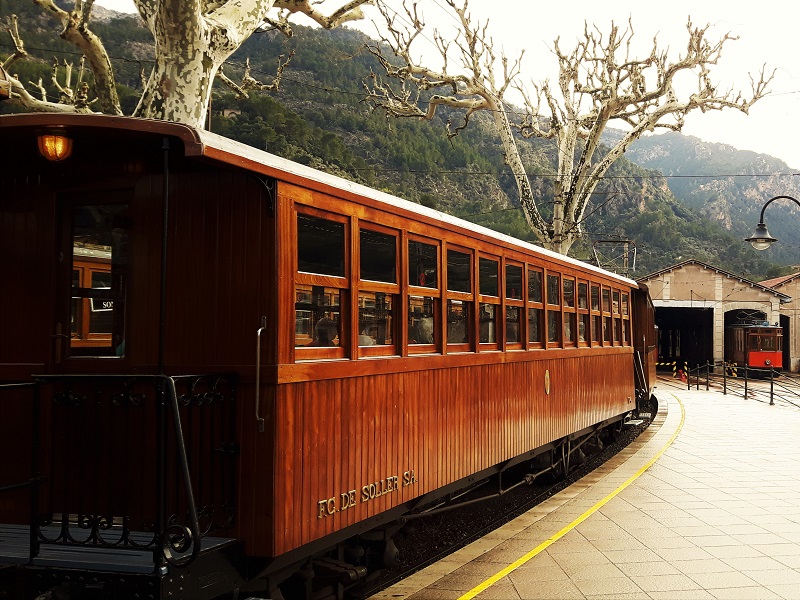 Two days later and my legs are still aching, but most importantly I'm still smiling from the fantastic experience of my first time on the trails. I've got two weekends left in Mallorca and whilst I want to get some cycling done, I'm also super keen to explore more of the paths and mountains of this island. Have you visited Mallorca before? I'd love to hear any recommendations for places to eat, visit, cycle, swim or run! What should I do with my next two weeks?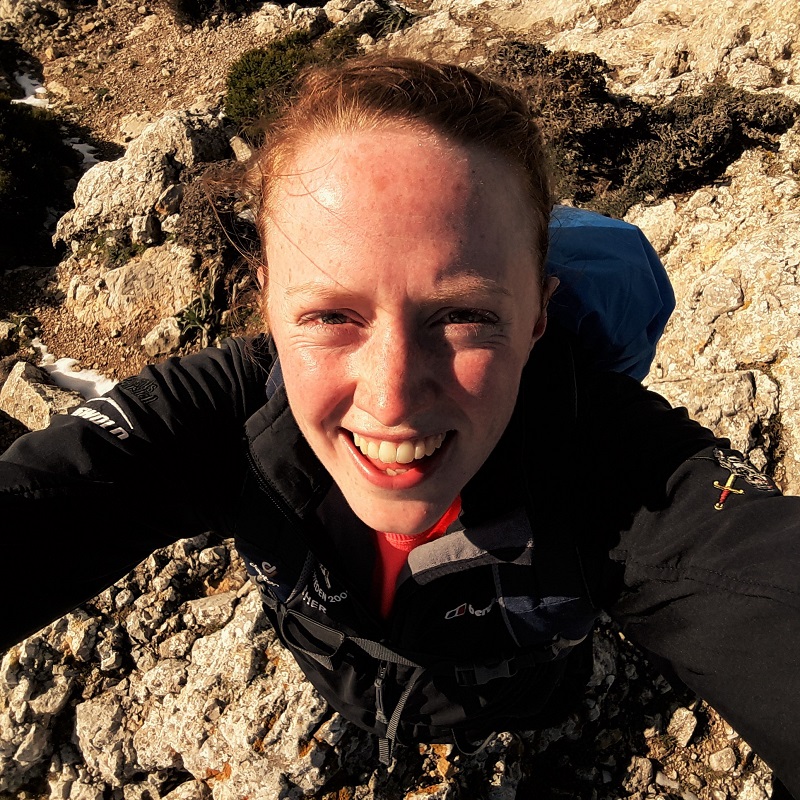 Sarah is a freelance translator living in Berlin. She loves a good old adventure, from dog sledding in Sweden to cycling Britain, from running a marathon to exploring abandoned buildings and from watching the sun rise from atop Ben Nevis to pedaloing from Prague to Berlin.