Last year on addventures.info…
Last year, a much-anticipated dream finally came true as we built our own raft and travelled down the Danube for two gloriously sunny weeks. If you haven't already read about our Danube adventure, you can check out a couple of other posts here and here with all our vital statistics and top pictures.
What's new?
This year, the adventure is set to continue as we set sail from Vienna in mid-August and continue downriver, passing through two more European capitals ­– Bratislava and Budapest. This year's trip will be spread over three weeks to give us some more time to explore the places we'll be travelling through and connect with people along the river.
By improving our raft design and with the benefit of experience, we hope to eliminate the main problems we encountered last year so that we don't have to worry about engine trouble or ominous creaks and wobbles every time we hit a wave. This year we're going to create a raft that is stronger, more stable and more eye-catching than ever before! However, as the river gets wider and stretches between towns get longer, we expect to face different challenges, and I for one can't wait to see how we overcome them. What I loved most about our raft adventure last year was its total uniqueness; people we met along the way had never seen something like it and couldn't believe what we had set out to do – but we did it!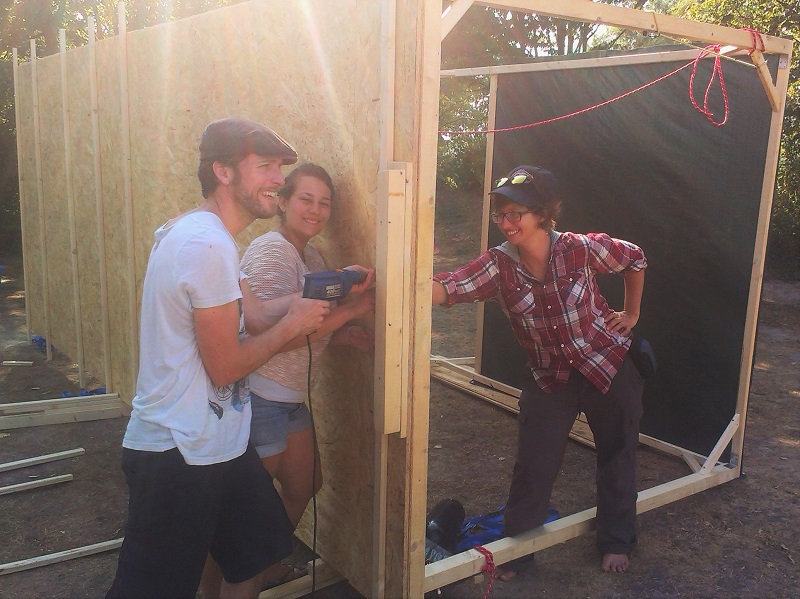 Another aspect of the "Donau Stube" (the official name of our lounge-themed vessel) that I loved was organising a group adventure; coordinating with different team members to arrange pick-ups and drop-offs and watching the group dynamic change as different people came on board. No one had met everyone before starting the journey and it was so cool to see how all the rafters came together and formed a bond that can only come about when you share 11m² of space between 6 people for a week (you can see what last year's team thought about it here).
Some of our original crew members have already signed up for the next stage and some of our friends have also been inspired to take part in our adventure. However, we still have a few spots open and would like to extend an invitation to others out there who feel like this might be just the adventure for them.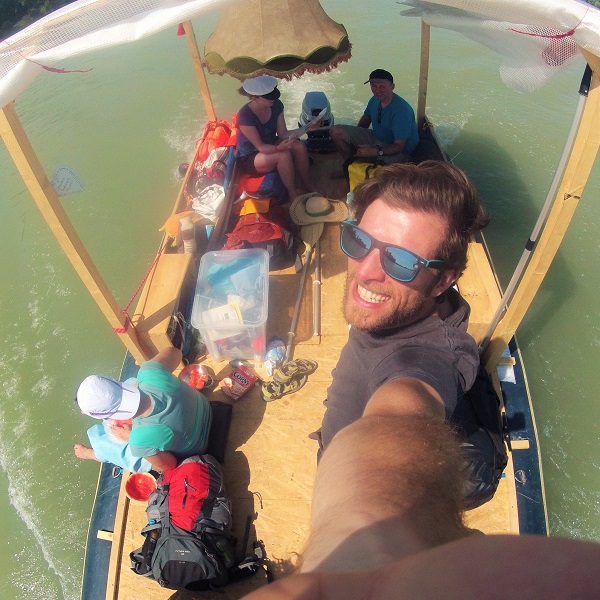 Would you like to join our raft crew this year?
As we travel through Austria, Slovakia and Hungary, we are looking for a few more willing adventurers who have a week or so to spare this summer from August 10th – September 3rd. If you love to camp, build, travel, swim, cook and generally get your hands dirty then send us an email telling us what you can contribute to this year's raft tour. We would be particularly interested in hearing from photographers and film makers, but other skills are also greatly appreciated.
Similarly, would you be interested in continuing the journey? Having done river-based adventures for the last few years, we're quite happy to end our chapter of the Danube in Hungary. But the story isn't over yet! If anyone would like to take over a fully-equipped (everything from water pistols to life jackets), tried-and-tested raft and captain it further down the Danube – just let us know!
Please note: this is a non-commercial venture, funded only by the participants and all crew members will be expected to make a contribution to expedition costs. As a guide, last year's costs came to around 30€ per person/per day which covered raft materials, repairs, campsites, food, ice creams and everything else.
Sarah is a freelance translator living in Berlin. She loves a good old adventure, from dog sledding in Sweden to cycling Britain, from running a marathon to exploring abandoned buildings and from watching the sun rise from atop Ben Nevis to pedaloing from Prague to Berlin.