Much as we would like to, we can't be on a raft, up a mountain or in the air every day. However, we were able to escape the hustle and bustle of the city for at least a couple of hours last Saturday. We hired a private car in our neighbourhood using Tamyca (a very clever idea, short for Take My Car) and headed down south … well, 40km anyway. As we got further and further from the city, the roads got smaller and the surroundings became greener and more idyllic until we reached our destination in the tiny village of Kallinchen where our next jump and run platform game awaited us – the Krassfit Challenge!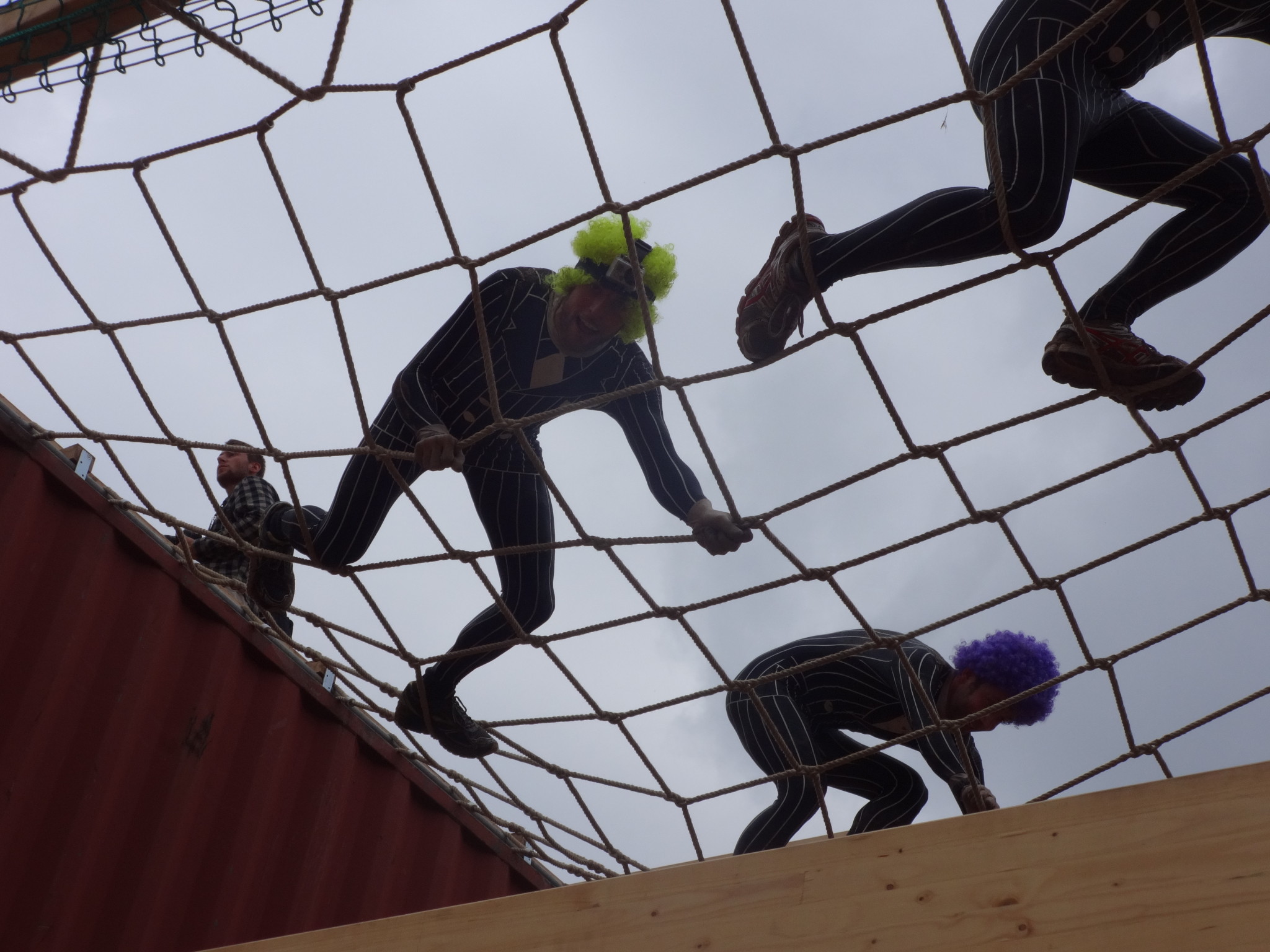 Obstacle races have become very popular in Germany recently, and we've been big fans from the very beginning! Over the last few years various constellations of our team have put themselves to the test time and again at a number of different races throughout Germany (StrongmanRun, Braveheart Battle, Cross de Luxe, Limesrun etc.), always kitted out in the latest fashions (sailors, Mr T and the rest of the A-Team, Braveheart Scots, gentlemen in morphsuits etc.). This time Martin, Pommi and Matthes decided to test the newest obstacle course near Berlin.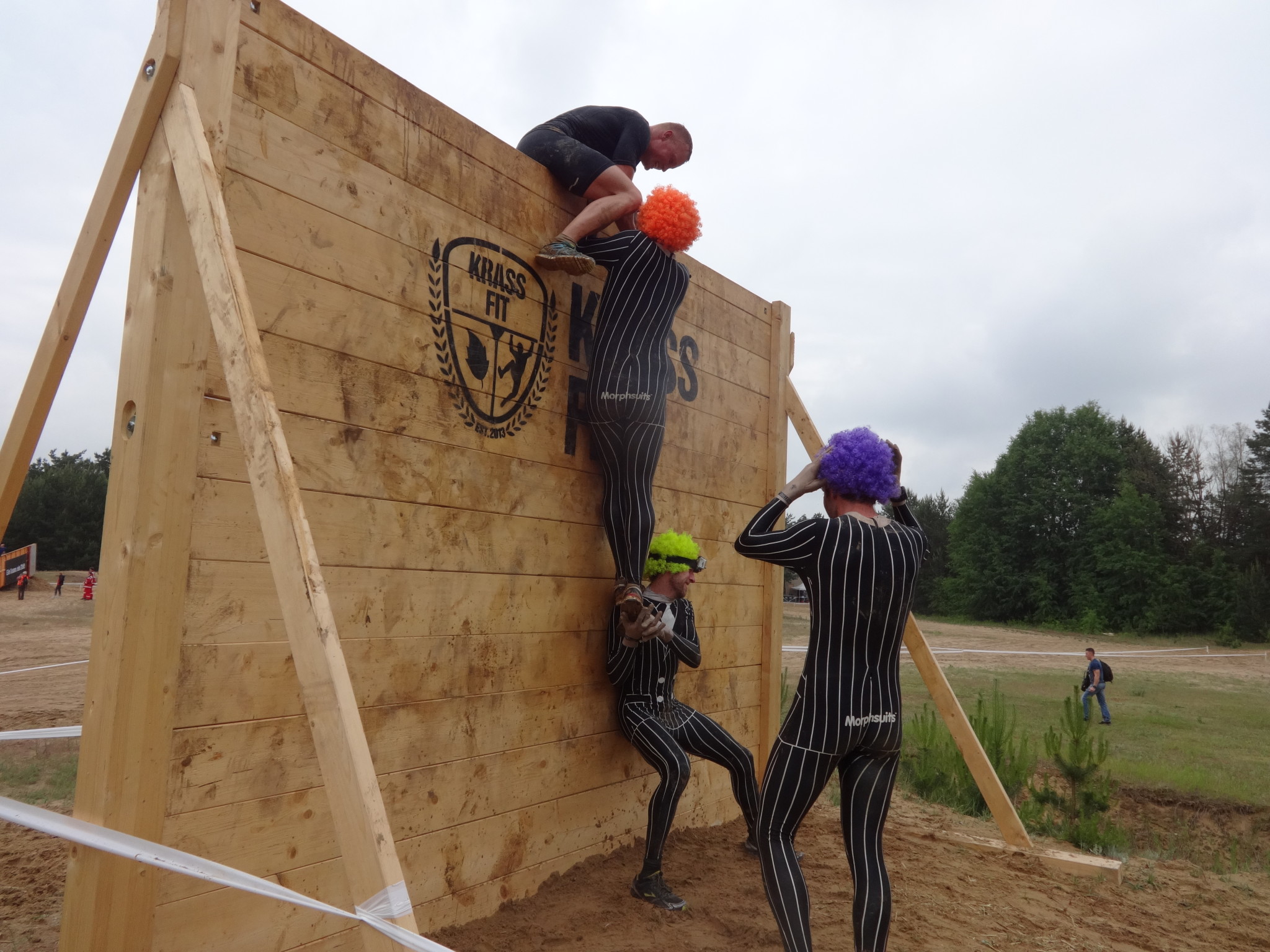 KrassFit (it's a clever word play on 'Crossfit' and the German 'Krass', slang for incredible or extreme – Germans can do puns too!) means plenty of hilly trails and 12.5km of crawling and climbing, sweating and freezing, legwork and laughter. Before we could cross the start line, we first had to overcome all the legal hurdles, liability disclaimers and safety instructions. Even the lowly spectators had to read through and agree to two full pages of legalese before they could enter the race area.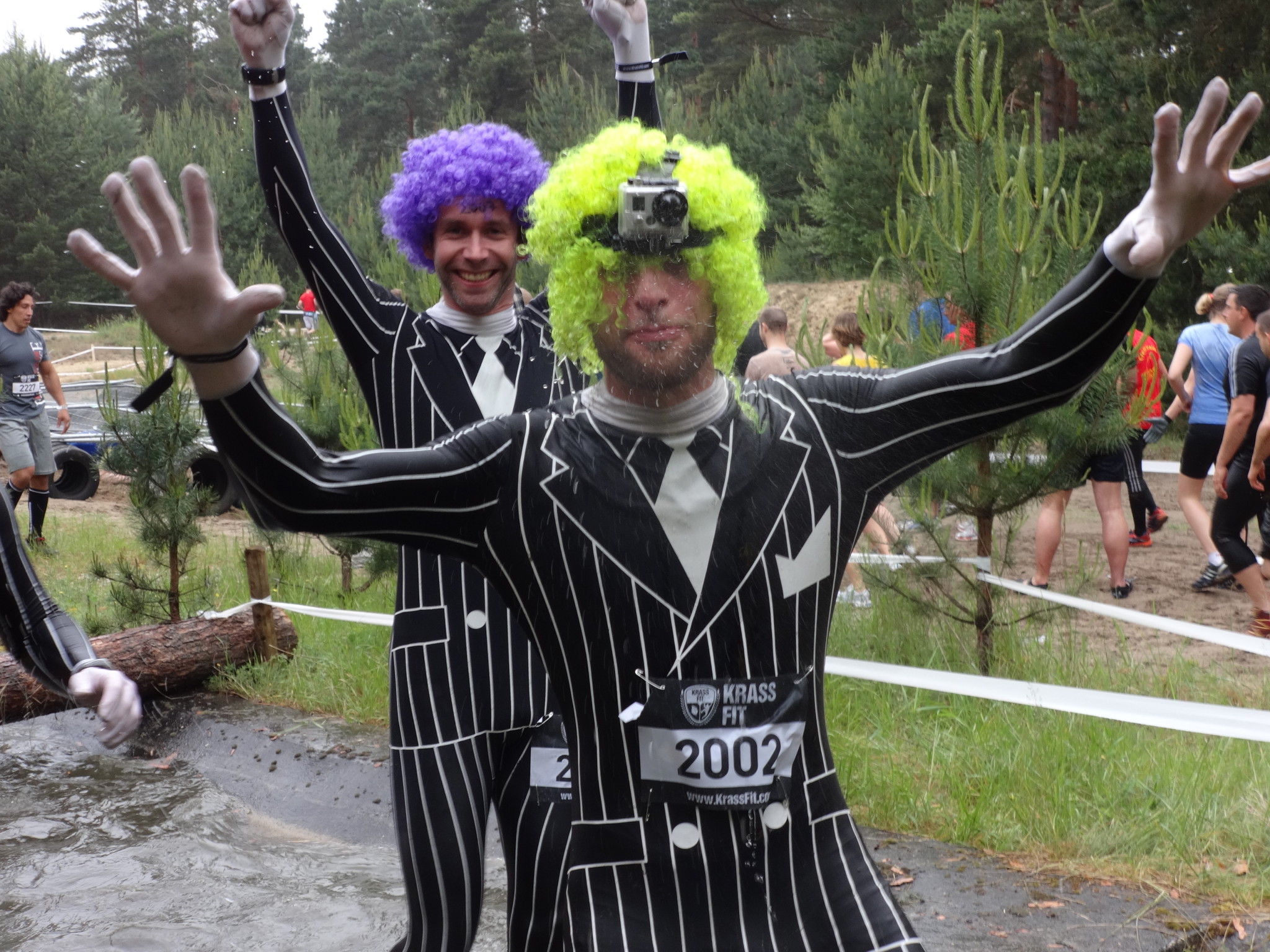 But this didn't spoil our mood as we headed to the start along with 200 other runners. Everyone else was looking well-trained and seemed to have all the latest sports clothing and gadgets, making us somewhat conspicuous in our … hmm … 'special' outfits. Although we did see a few more runners in fancy dress starting in the later groups, the first group seemed to be taking it a little more seriously. Nevertheless, once we had all dived through the first mud bath together, we all started to look a lot more alike. The staggered start in small groups meant that the field spread out very quickly and it sometimes got very lonely in the forest, fortunately, our team of three stuck together and every now and then our cheerleader Sarah would suddenly appear from nowhere, shaking her pompoms in support.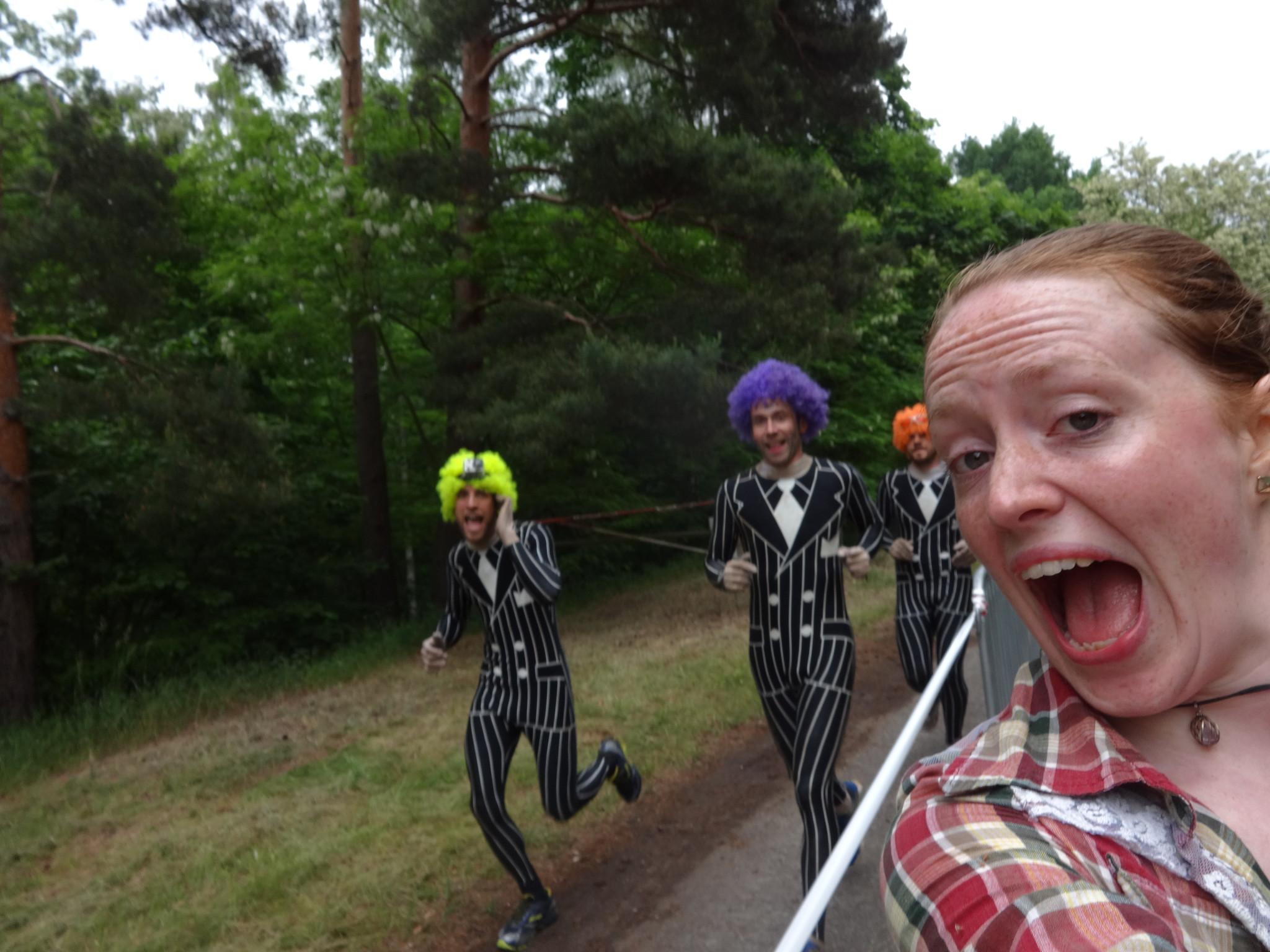 The obstacles included an exciting mix of balancing acts, body bowling, ice cubes, fine carpentry, giant nets, cliffhangers, a steep slip n slide and plenty of weight to pull and carry. If anyone thought it was all a bit too much they could do few burpees to compensate. Of course, being men of honour, we didn't leave a single obstacle out!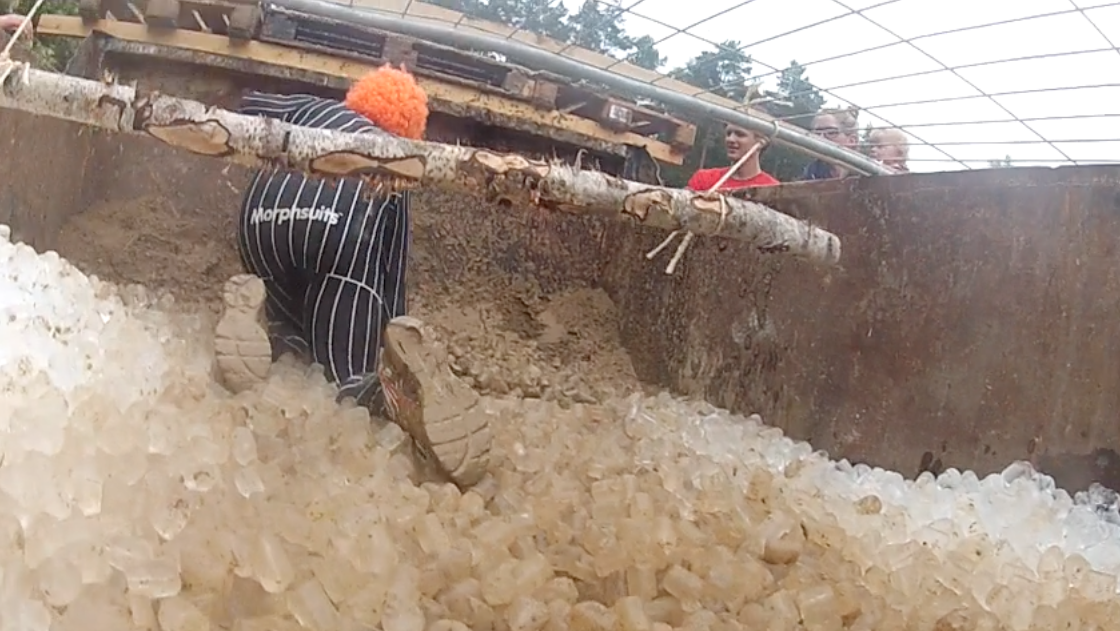 After around 1hr 45mins (there was no exact timing) we danced across the line, arm in arm as a team, covered in mud, foam and confetti and with broad grins plastered across our faces. After bananas and beer, we only had to conquer the last obstacle – the garden hose communal shower.
The aches and pains fade away, pride is what remains. We are already planning (the costumes at least) for our next run in September. If you haven't been put off by the fancy dress, mud and obstacles, then you should come and join us!!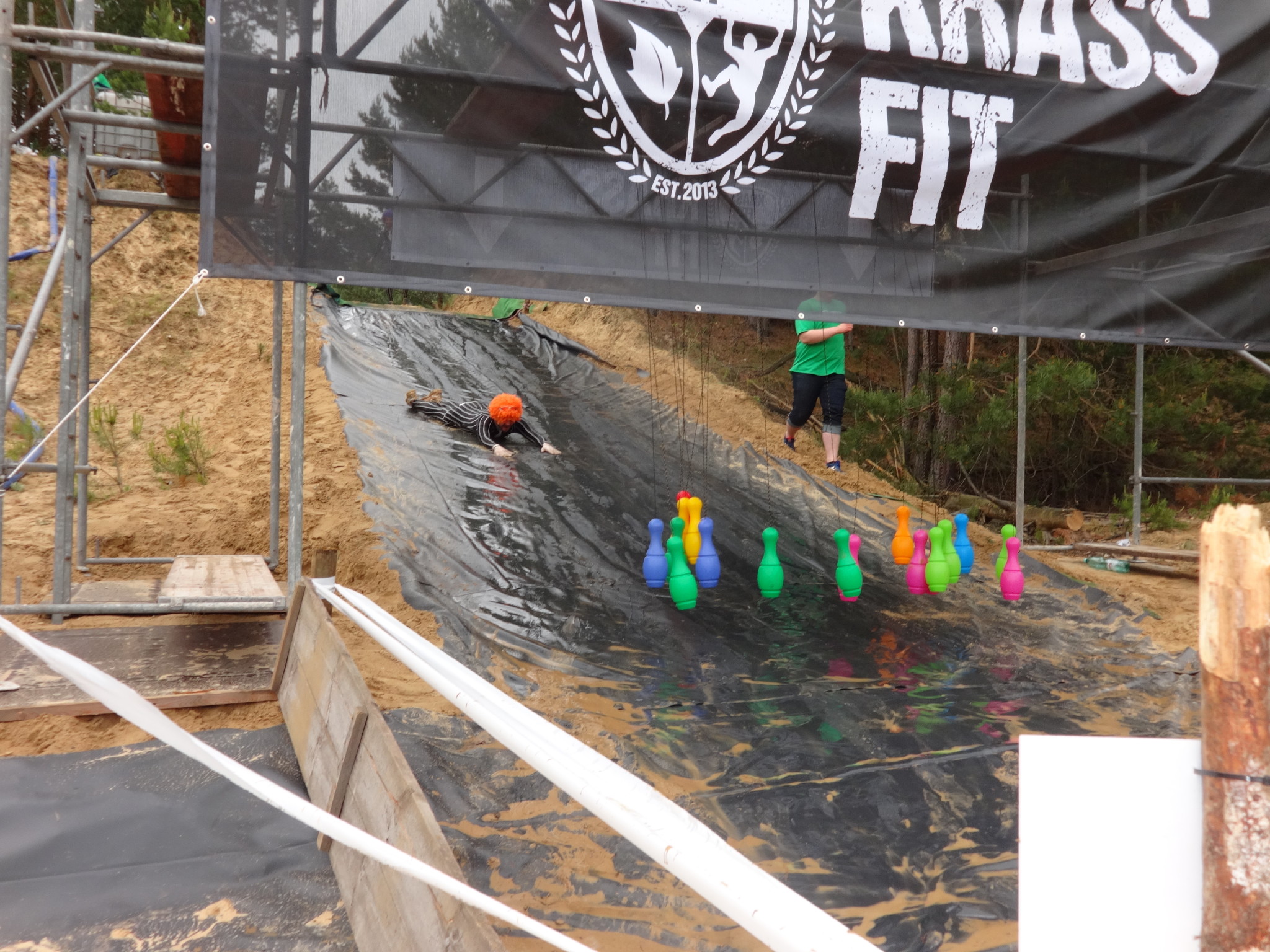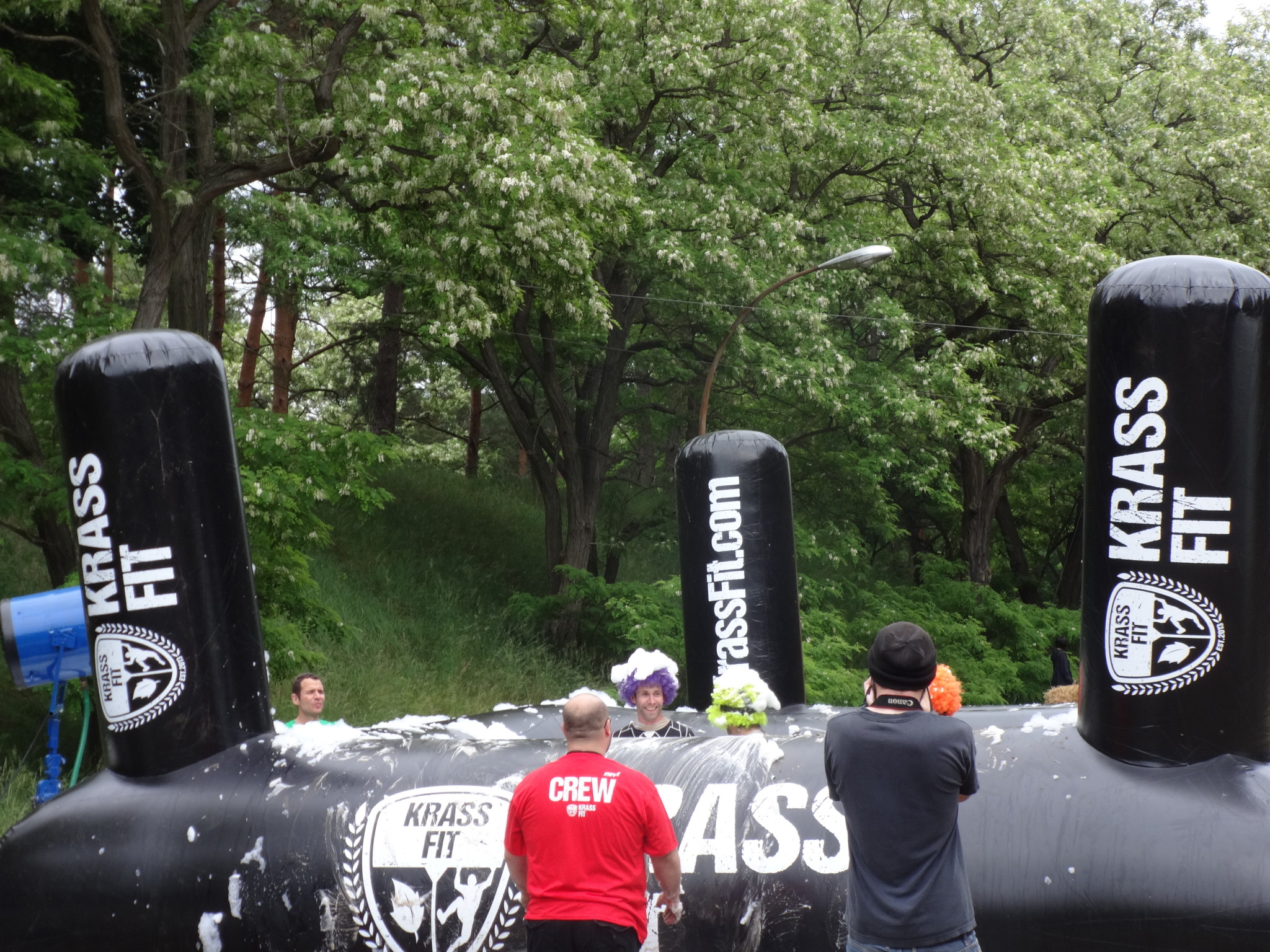 Running through mud by day, running dinner by night!
Back to civilisation where we recouped our strength in the evening with Auf Haxe,  an a(d)dventurous culinary tour through Berlin. An inspiring and highly recommendable combination of cuisine, calories and cooks – working in pairs, you are tasked with preparing one course for the evening meal and hosting 4 other guests in your home. The other two courses are scoffed at (as yet) unknown hosts with two more sets of unknown guests. At the end of the night all 130 participants meet up in a bar to carry on dinner conversations about everything from recipes to vodka to giant spiders to travelling and more. Auf Haxe is already represented in numerous cities throughout Germany, Austria and Switzerland from Augsburg to Zurich. A wonderful way to round off the day, our biggest thanks go to the organisers and brilliant fellow hosts, chefs and diners!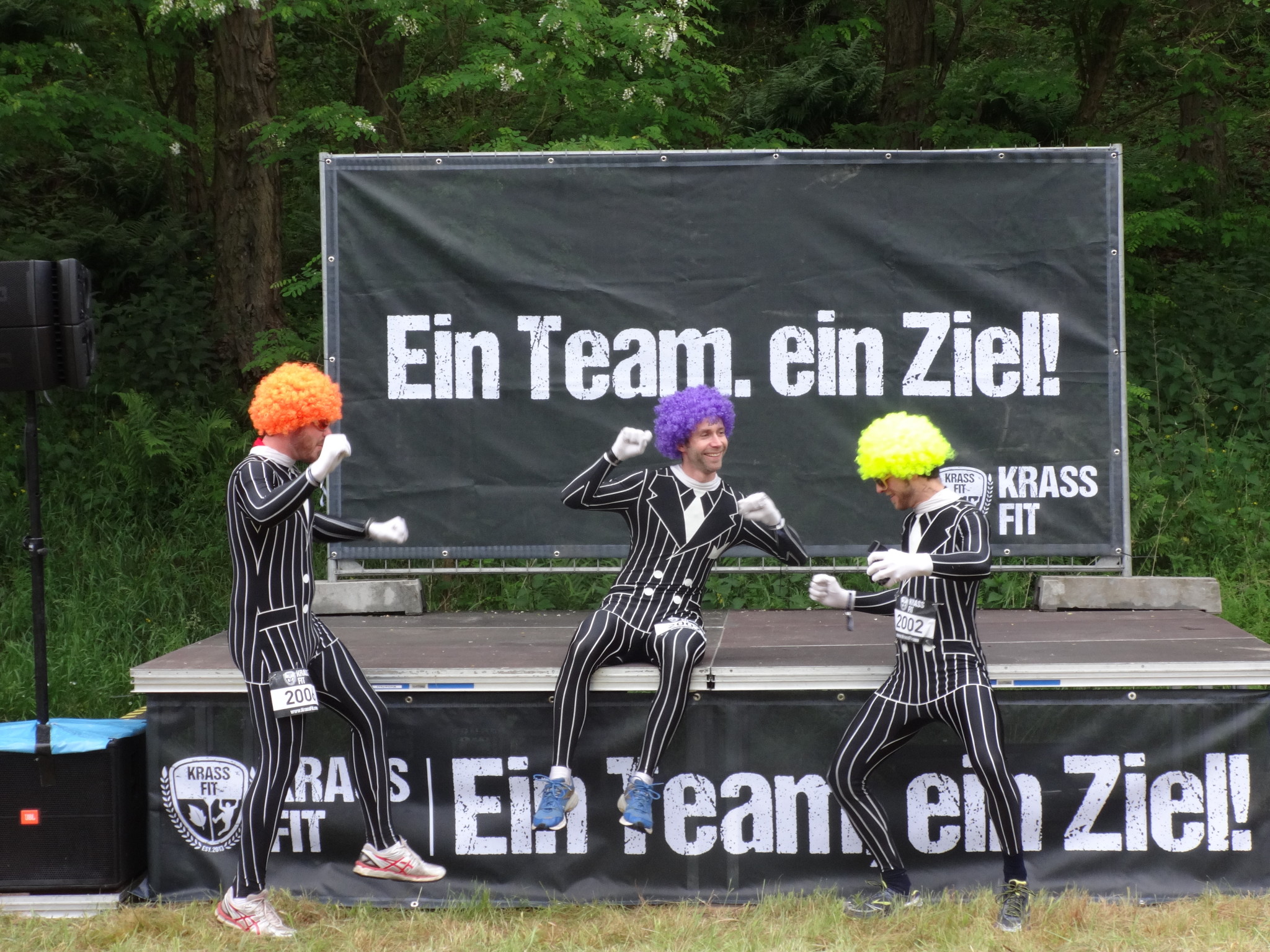 Our summer rafting adventure draws ever nearer and Saturday was the perfect training day – water, mud, overcoming obstacles, relaxing, cooking, enjoying and meeting lots of new people!
Sarah is a freelance translator living in Berlin. She loves a good old adventure, from dog sledding in Sweden to cycling Britain, from running a marathon to exploring abandoned buildings and from watching the sun rise from atop Ben Nevis to pedaloing from Prague to Berlin.