After countless personal ads, the hope and anticipation before a blind date and the realisation that sometimes it really is what's on the inside that counts, finally we found The One – and it was love at first sight!
The pedalo has a sundeck, all the space we need, the very helpful and friendly owner lives in Berlin (just about!) and best of all, it's bright yellow! Any other boat would have had to be painted yellow anyway, so this saved one coat of paint at least. The price was also within our budget, now we just needed to brush up our DIY skills and restore it to its full glory.
The full run down of how to Pimp Your Pedalo:

The first step involved some water, sponges and plenty of elbow grease to scrub the decks clean of any dust, dirt and leaves.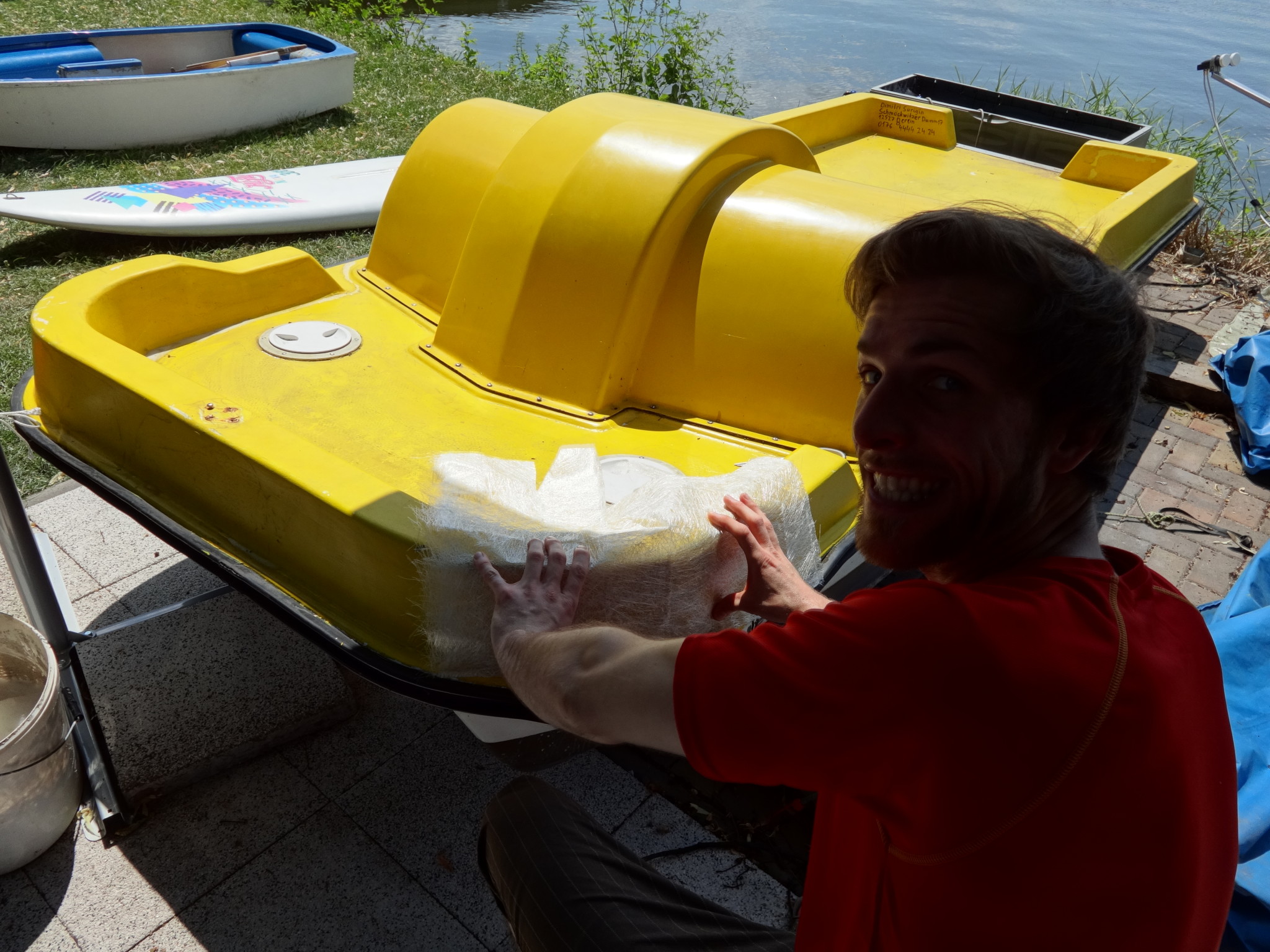 There was a large crack on the front corner of the boat and a gaping hole where there was meant to be a seat. Time to get out the fibreglass sheets, stir up the two-part epoxy resin and paint everything over – rule of thumb calculations and the hot summer weather meant we got it right on the second go. It may not be beautiful, but it's secure. I am a complete novice when it comes to this stuff, fortunately Matthes' experience gained during his study abroad semester at an ultralight school in the Australian outback could be put to good use!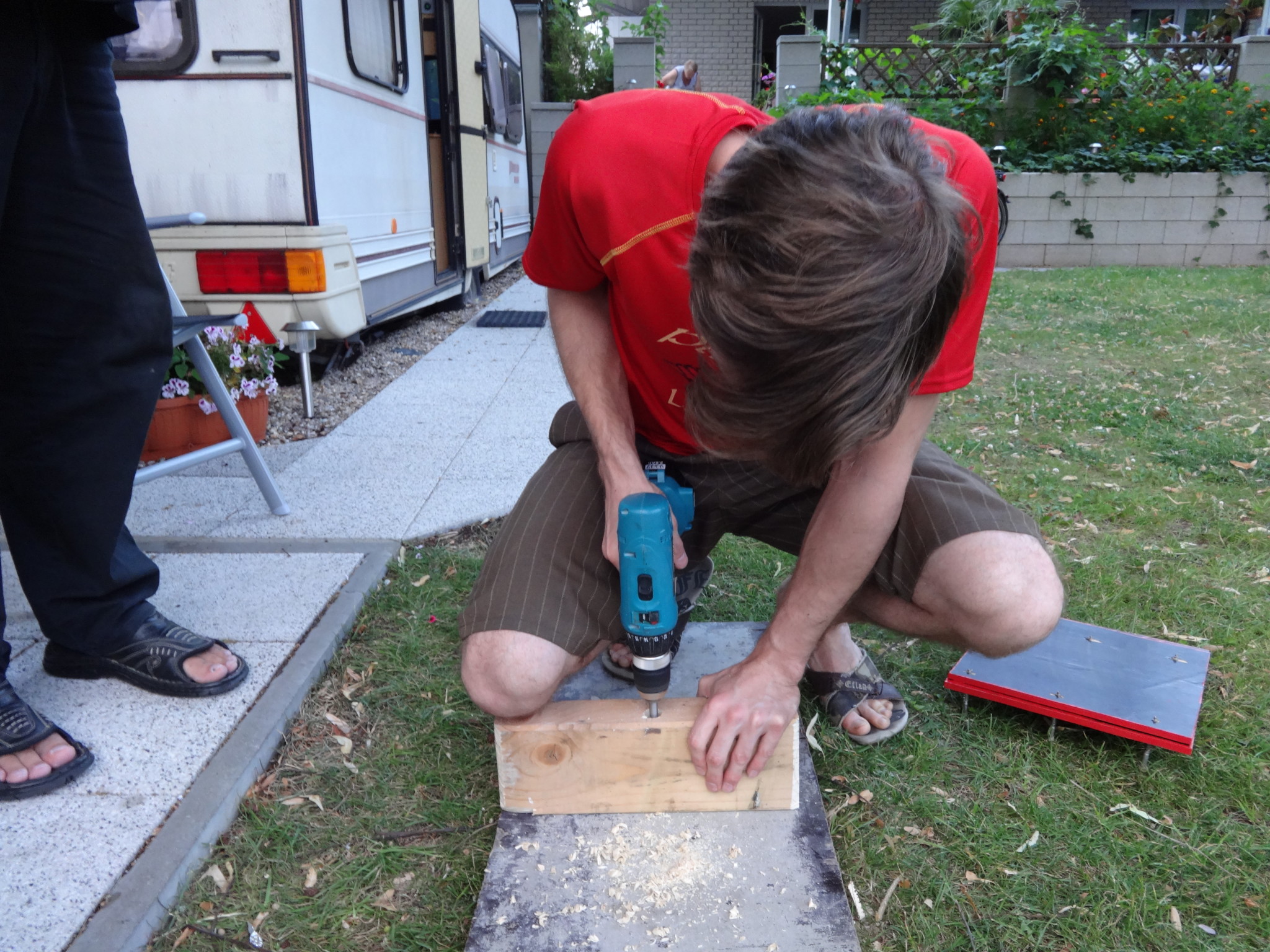 Sawing and drilling to make sure our sunshade has a stable base. Thanks to our foot model Roland for all his help and moral support.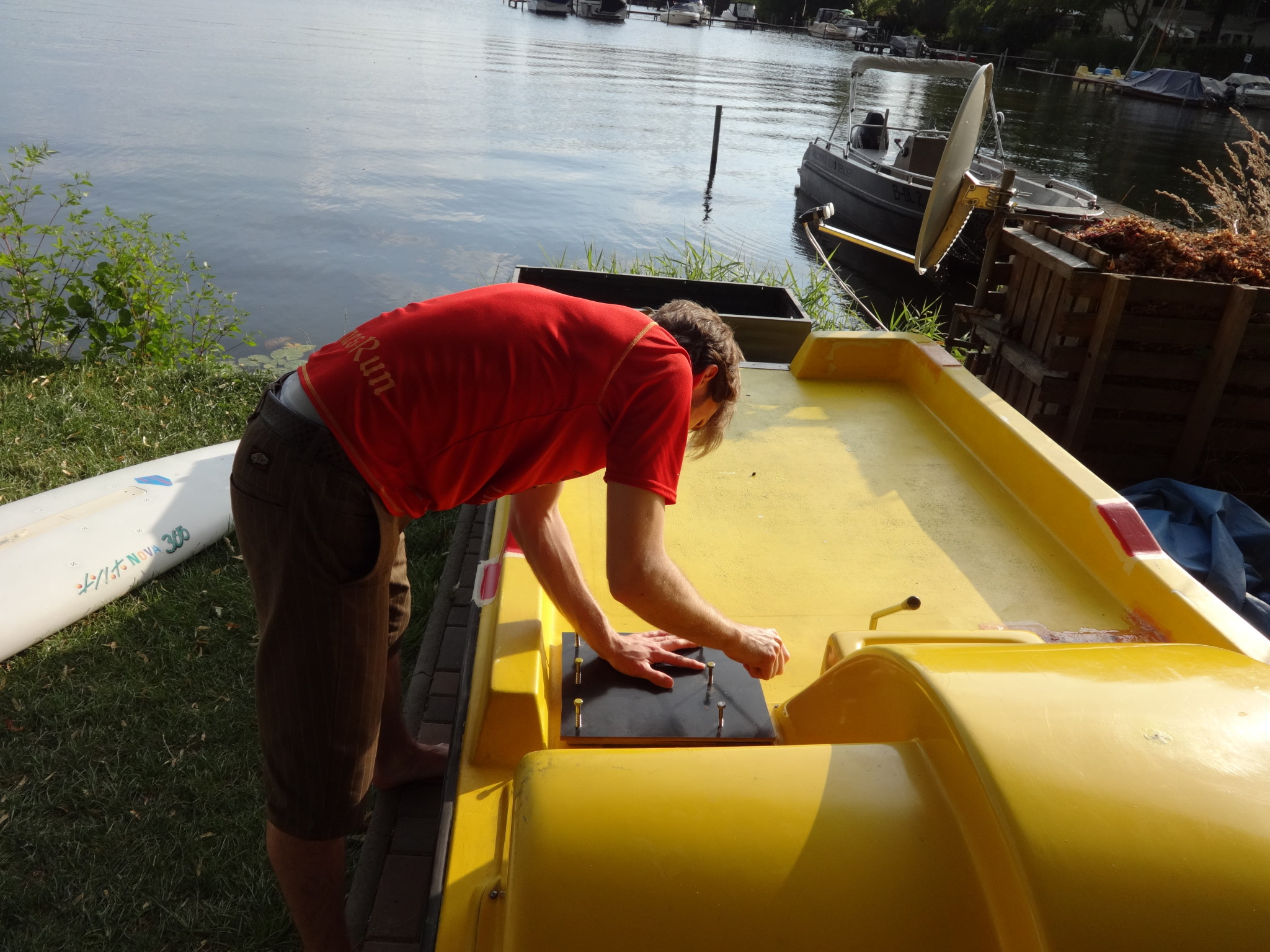 Got a screw loose? It took some time before we found a solution for fixing the seats on properly.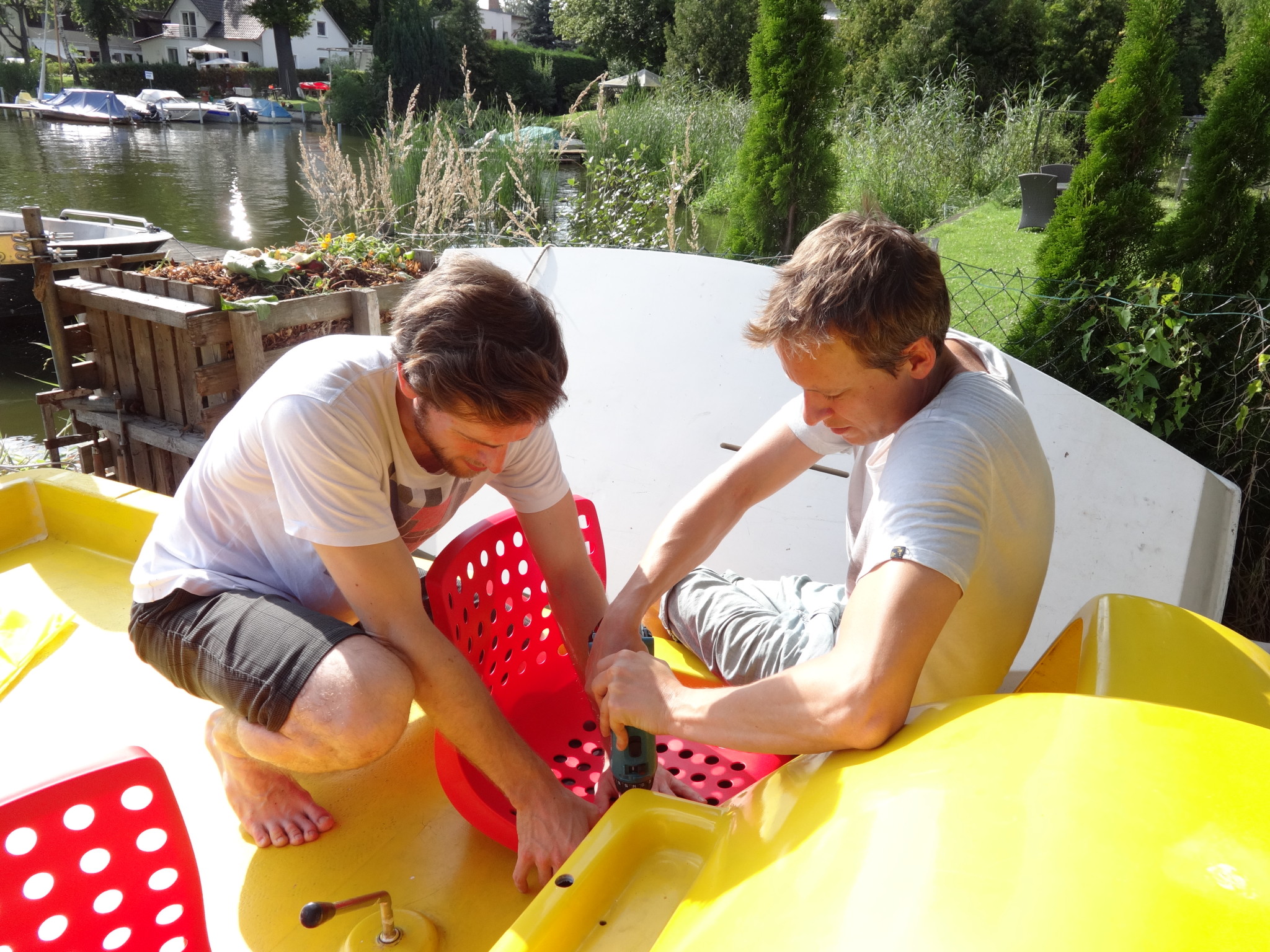 Thank you Christoph for your great help fixing up the boat, for the transport and fun times at the lake. See you soon (onboard?!)!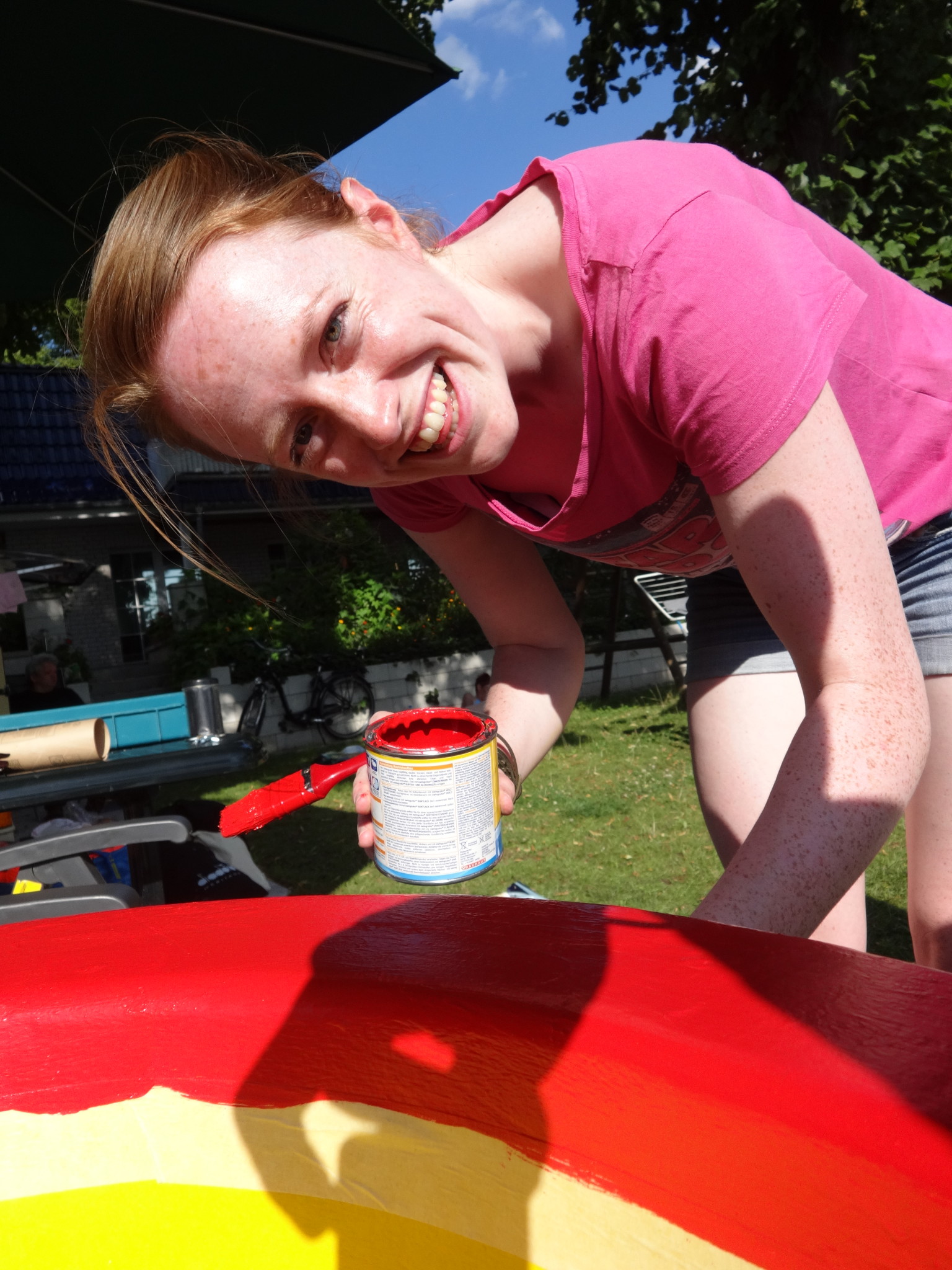 Time for the cosmetic work – painting and decorating. But what design am I working on?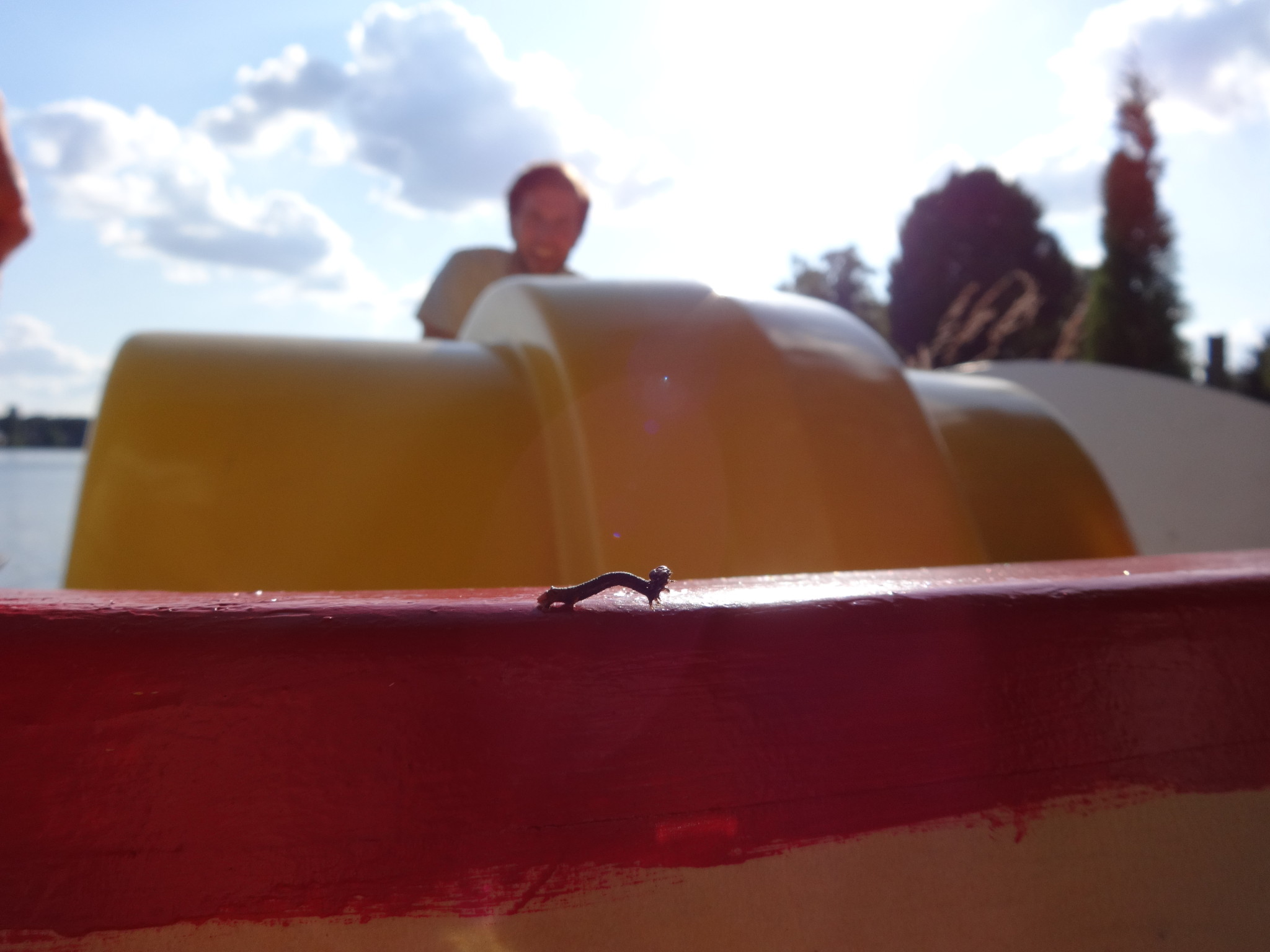 This very hungry caterpillar seemed to like our boat, or at least the colour red since he kept crawling across my beautiful paintwork!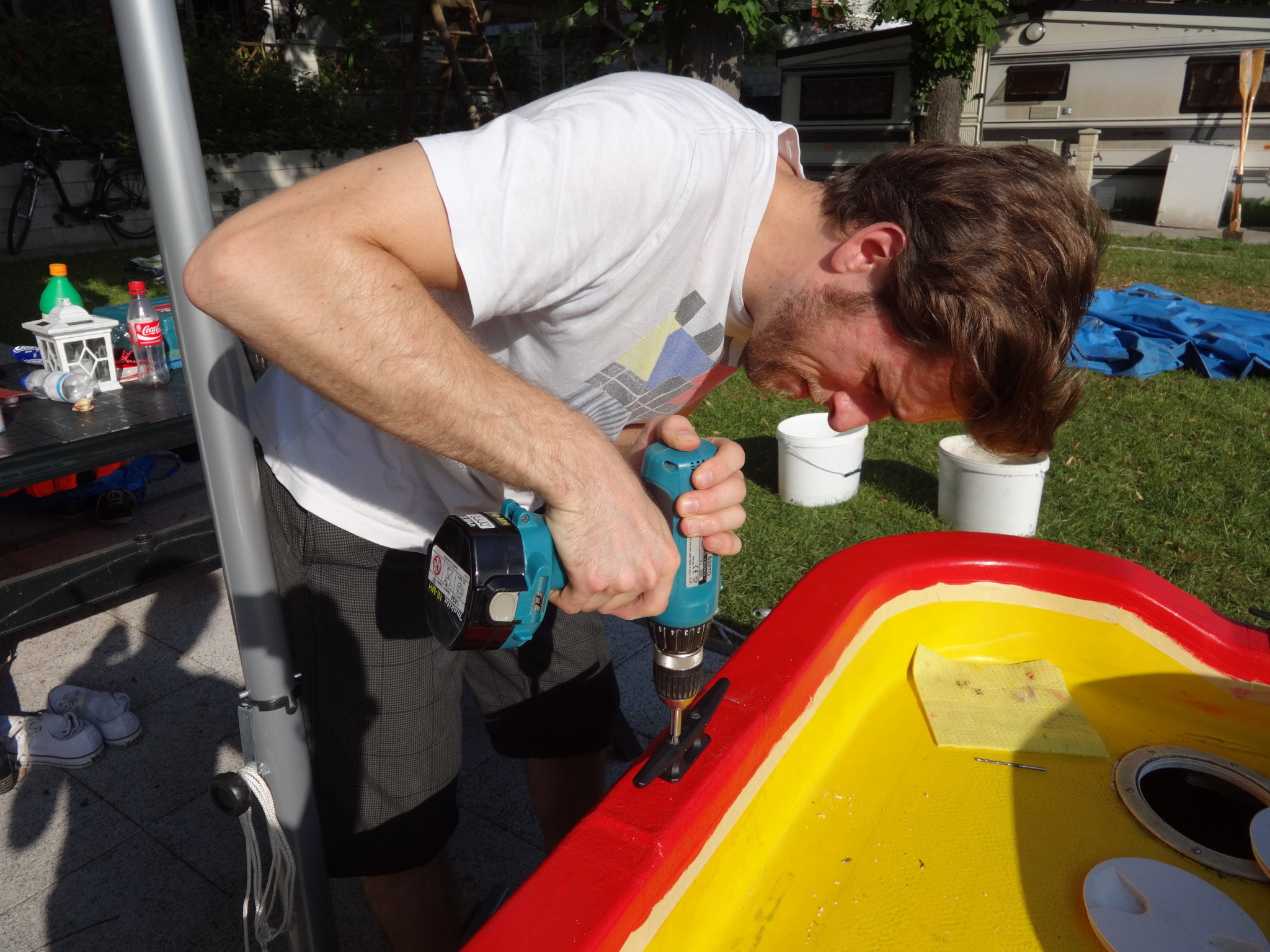 In order to securely attach cleats to the edges of the boat, we first reinforced the areas with wood and fibreglass, let the resin dry for a few days before returning to paint and attach the hooks.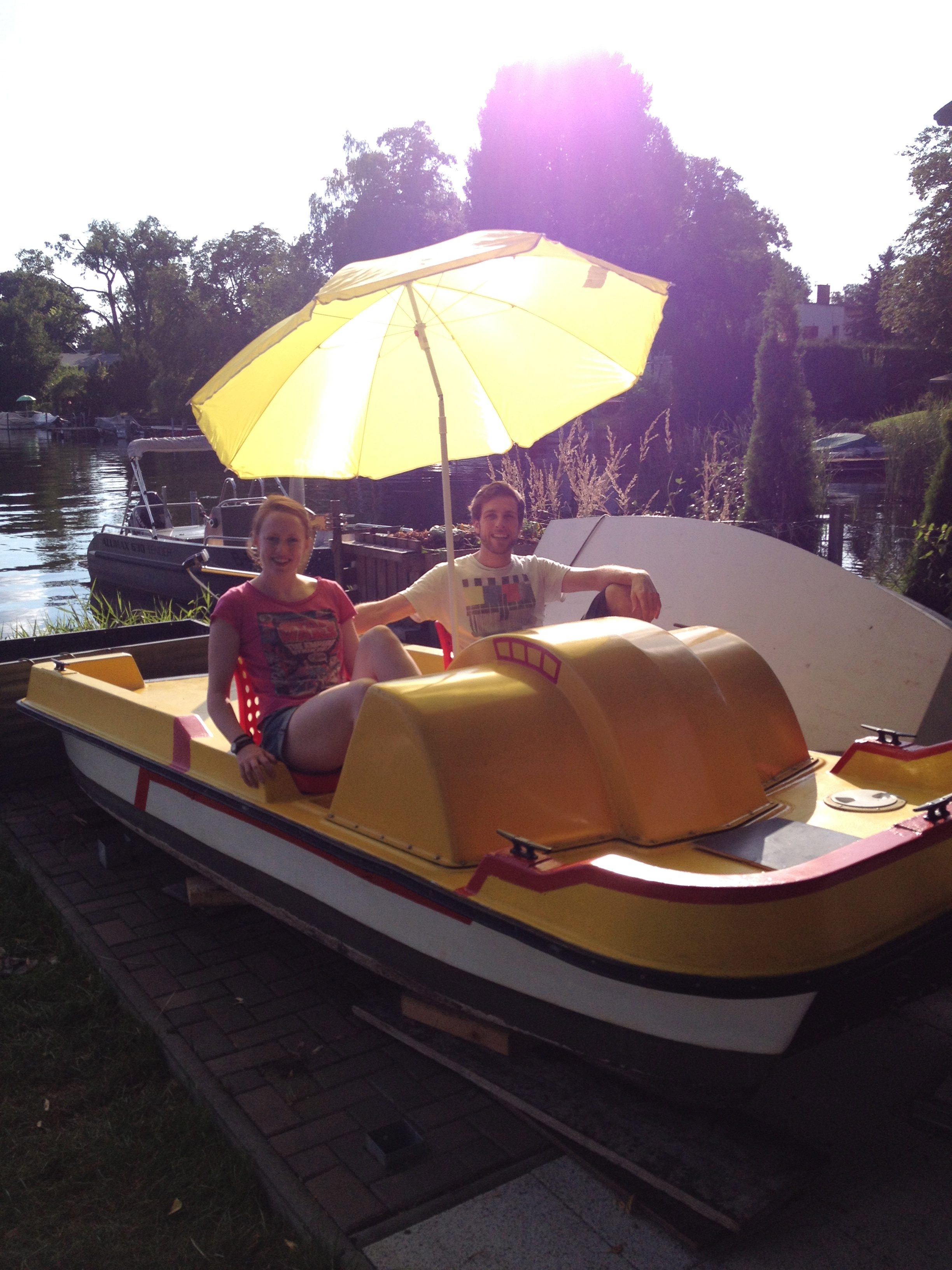 Work done for the day, we're both ready to paddle away into the sunset!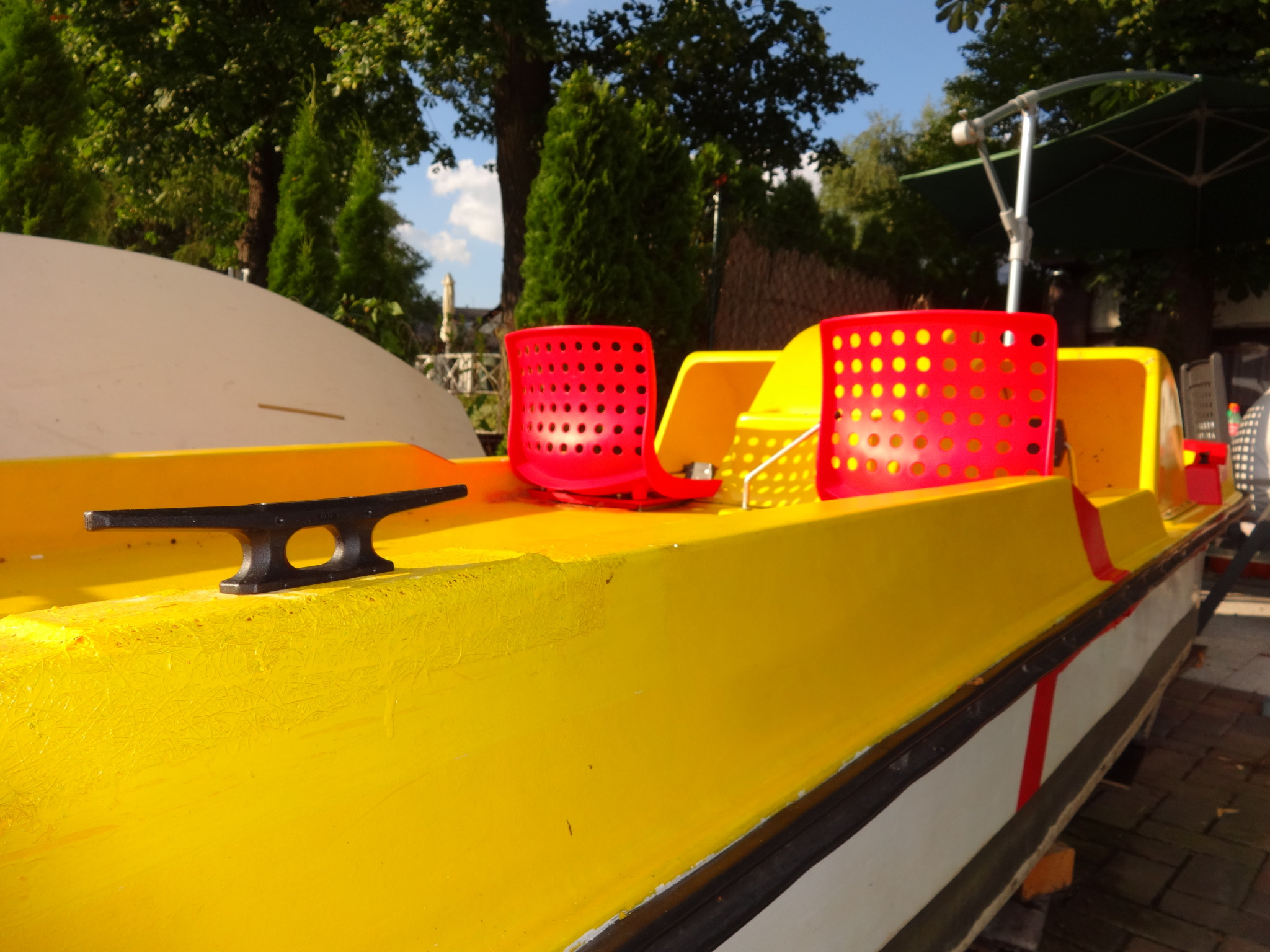 And that's how you fix up a paddle boat! We're not quite done yet though, our box full of stickers has arrived from b.druckt, once these have been applied, the final design can be revealed before we set sail!
For more pictures, check out our album on Facebook.
Sarah is a freelance translator living in Berlin. She loves a good old adventure, from dog sledding in Sweden to cycling Britain, from running a marathon to exploring abandoned buildings and from watching the sun rise from atop Ben Nevis to pedaloing from Prague to Berlin.