The last time we posted here we were still grinning ear to ear, freshly married and just returned from our hitchhiking honeymoon. Going away immediately after the wedding was the perfect way to bask in that "just married" feeling. However, planning a big honeymoon and a wedding was too much for us so we enjoyed our quick trip away, revisiting fond memories and some of our favourite adventure spots and saved the big trip for later. When it came to planning the "big trip", we quickly realised we didn't know how to plan a "normal" holiday – where to go, what to do, how to find the best restaurants, activities and hotels when you have everything to choose from? South Africa offered us an exciting combination of cities, wildlife, nature, mountains, deserts, oceans and adventure. A road trip in a campervan solved the problem of having to book hotels every night so we booked flights to and from Johannesburg and Cape Town, accommodation for the start and end of the journey and the coolest looking van we could find. Everything else we would figure out on the road…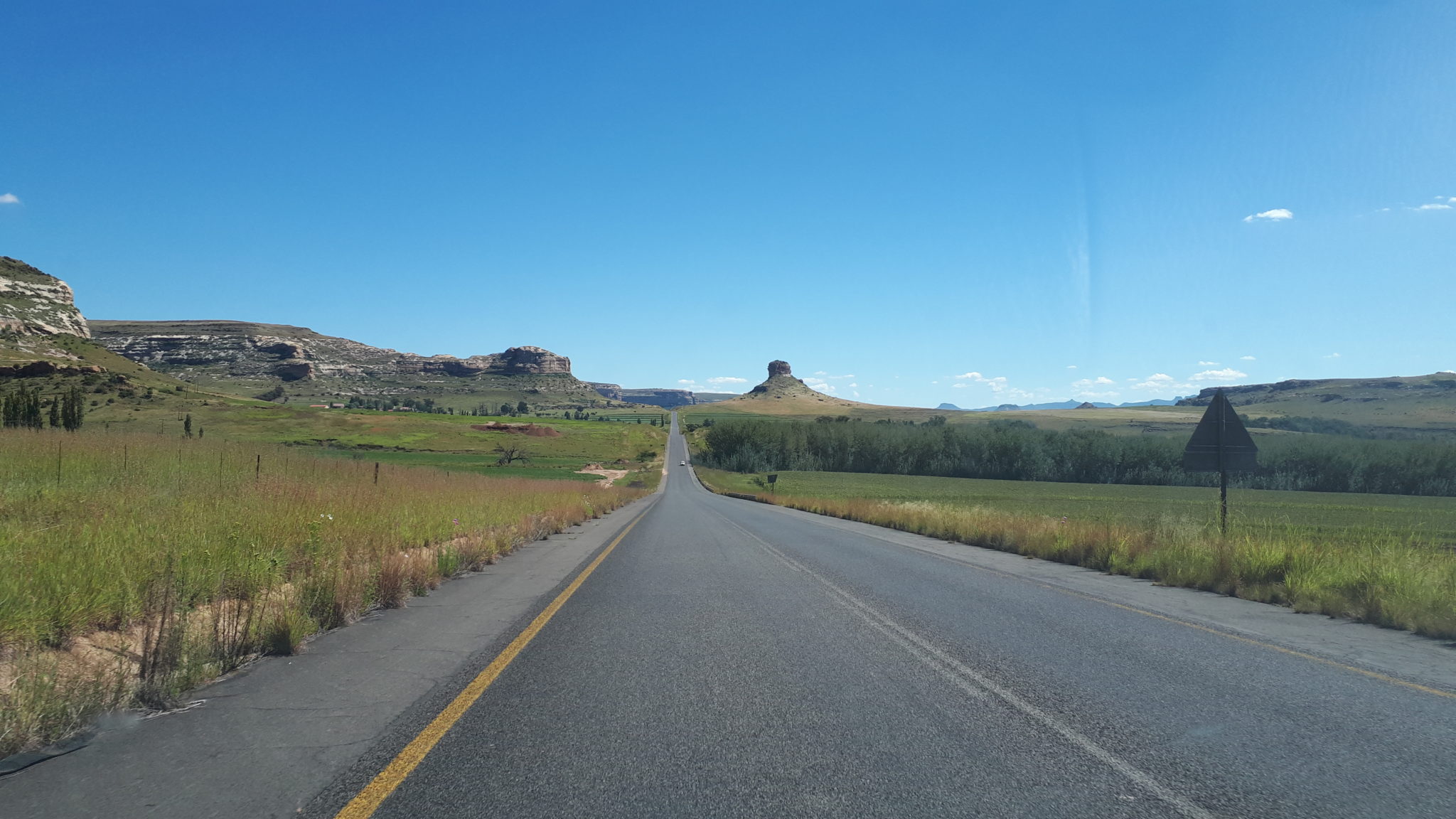 We spent just over two weeks in South Africa and we did so much in that time that we would need several more months to write about it all (maybe if the coronavirus lockdown goes on much longer…). Instead we've chosen to summarize some of our top highlights from each of the stages of our road trip and share some of our favourite photos.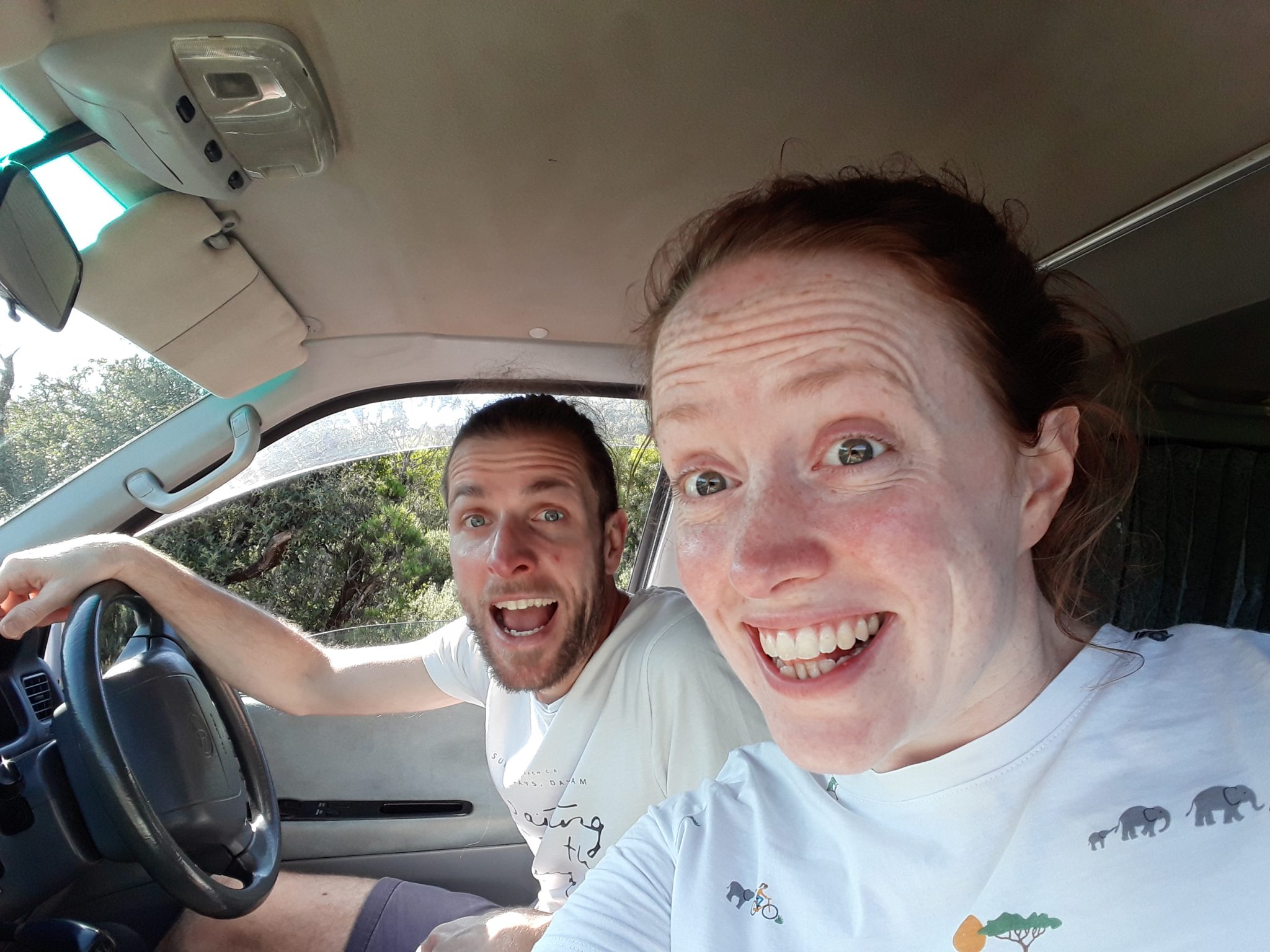 Sarah's answers look like this and Matthes' answers look like this.
Johannesburg
Where/how long: 2 nights in the 12 Decades Hotel, Maboneng
Most addventurous
Sarah: Getting off the plane – now the adventure really begins!
Matthes: Our tour through Soweto with a former resident. It was inspiring to see how the people organized everything for themselves and, for example, ran a daycare centre for young children.
Tastiest
S: Toasted banana bread! I could eat this for breakfast every day!
M: Date-tahini-banana smoothie at Uncle Merv's, lamb chops at Pata Pata
Most surprising
S: How cool the hotel room was with huge panorama window, room-in-room shower and double-double bed!
M: The warm and friendly neighbourhood of Maboneng with hidden corners, lots of tasty treats, artists and music. The panorama from our 5 metre wide bed in the awesome 12 Decades Hotel.
Highlight
S: The tour of Soweto, an eye-opening way to experience the country's history and how people live today
M: Discovering, seeing and reading more about the country's most recent eventful history in the Apartheid Museum
Hiking
Where/how long: 2 sunrises in the Drakensberge
Most addventurous
S: Getting the van up the "road" to the start of the hike – ours was the only car that wasn't 4×4 in the car park, for good reason!
M: Remote peaks with wild zebras and their buddies. Climbing up the chain ladders to reach fantastic waterfalls
Tastiest
S: Sunrise breakfast from the van, looking out over the Golden Gate park
M: Camping dinner: tuna pasta under the Milky Way
Most surprising
S: Coming up to the top of the mountain in the Golden Gate park and surprising several zebras and wildebeest who were grazing in the valley below
M: How quickly a lost spare wheel can be reattached. Thank you to the three hikers who helped us as we gave them a lift back to their township
Highlight
S: Standing at the top of the Tugela Falls with miles and miles of incredible views all around, absolutely breathtaking.
M: Driving our campervan up the distinctly "offroad" road to the start of the Tugela Falls hike
National Parks
Where/how long: 2 days in Mountain Zebra National Park & 3 days in Addo Elephant Park
Most addventurous
S: The excitement of every sunrise drive, always expecting to see something just around the next corner
M: The tented camp in middle of Addo Elephant Park
Tastiest
S: Steaks and smores on our braai in the camp in Addo
M: Improvised English breakfast sitting at our camp's waterhole lookout
Most surprising
S: Sitting at the waterhole lookout with our second breakfast (eggs & beans): "Is it a tortoise or a big rock?"
"No wait, there's a second one, definitely a tortoise!"
"Hey, where did they go?!"
M: 1. Fuel gauge showing empty when we entered the park with the tank three-quarters full. We underestimated how many extra loops we would want to drive while cruising round the safari park! In the worst case we would have been able to make do with a zebra-drawn carriage…
2. Zebras like our campervan. Maybe because of the stripy graffiti?
Highlight
S: Following 5 lions to meet up with the whole pride of 20 and watching them for hours as they played around the car and chilled in the sun
M: Sitting in the middle of a pack of 20 lions so we didn't even know which window to look out of
Garden Route
Where/how long: 4 days from Port Elizabeth to Cape Town
Most addventurous
S: Canoeing in Wilderness National Park – always reminds me of one of our first holidays together
M: Diving into the first waves as the sun came up in Cape Agulhas. A "refreshing" but brilliant way to start the day.
Tastiest
S: Milkshakes and sandwiches at The Blue Shed, Mossel Bay
M: Homemade coffee biscuits (the perfect road trip snack)
Most surprising
S: How small I am compared to a 1000 year old tree (I guess this should not really be surprising)
M: The advantage of having the campervan was that we hadn't booked any accommodation in advance. Some places turned out to be all but abandoned when we showed up or – towards the end – were already shut due to the coronavirus outbreak. But we kept on driving and our search was rewarded with excellent service (Agulhas Backpackers), amazing steak (55 Knots restaurant) and lush, bouncy lawns at the Ebb + Flow National Park campsite.
Highlight
S: Sunrise swim in the Indian Ocean at L'Agulhas, followed by jumping into the Atlantic Ocean later in the day
M: Seeing a trike flying overhead at sunset, arranging a spontaneous flight and the next morning I was sitting in the microlite's pilot seat, flying over a pod of dolphins! Incredible!
Cape Town
Where/how long: 4 nights in The Backpack
Most addventurous
S: Hiking Table Mountain and having the peak almost completely to ourselves because the cable car was closed
M: Enjoying a hot cross bun while taking in the sunny panorama at the top of Table Mountain after 2 hours of steep ascent minutes before being swallowed by the clouds
Tastiest
S: Breakfast at The Goatshed, Fairview
M: Day of gluttony in the Winelands with goat's cheese breakfast, ice lollies and wine tasting
Most surprising
S: Having to leave two days earlier than planned, finally being let on to the flight after nearly nine hours of waiting!
M: Bad surprise: Air traffic was suspended earlier than previously announced and every flight we tried to book got cancelled.
Good surprise: After a nerve-wracking day at the airport we were one of the last few people to get bumped on to one of the last flights leaving the country. Forever grateful to Qatar Airways!
Highlight
S: Spending the day cruising through the Winelands, visiting different wineries and enjoying delicious food and drink everywhere we went
M: Exploring the city from a local's perspective thanks to our tour guide Lisa, from the Waterfront to the Winelands, from the local neighbourhood to homemade pasta.
Thank you to everyone who contributed to this unforgettable honeymoon!

Sarah is a freelance translator living in Berlin. She loves a good old adventure, from dog sledding in Sweden to cycling Britain, from running a marathon to exploring abandoned buildings and from watching the sun rise from atop Ben Nevis to pedaloing from Prague to Berlin.