And suddenly Week 2 is over! It doesn't feel "over" because I'm not really sure what day it is, but my legs will tell you I've been in the saddle for another seven days! This week started with Matthes and I leaving my homtown of Bridgnorth bright and early on Sunday morning and enjoying 70 miles of bike paths and quiet country roads all the way to Chester. Matthes left me to go back to work on Monday lunchtime and I've since worked my way up to Tyndrum in the Scottish Highlands.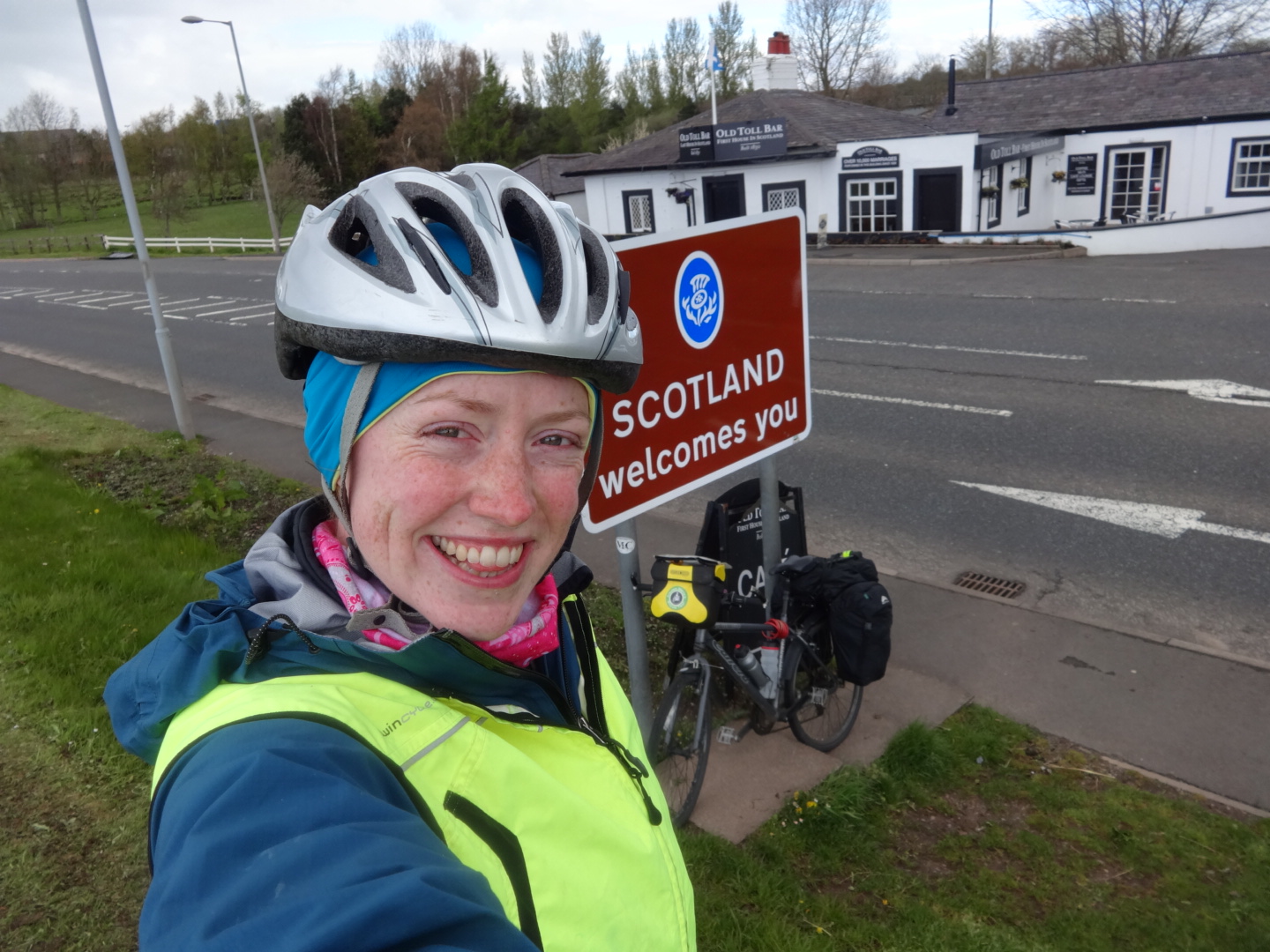 Over the last seven days I've done over 430 miles and again, there have been lots of ups and lots of downs!
Here's a quick summary of my second week of LEJOG adventuring: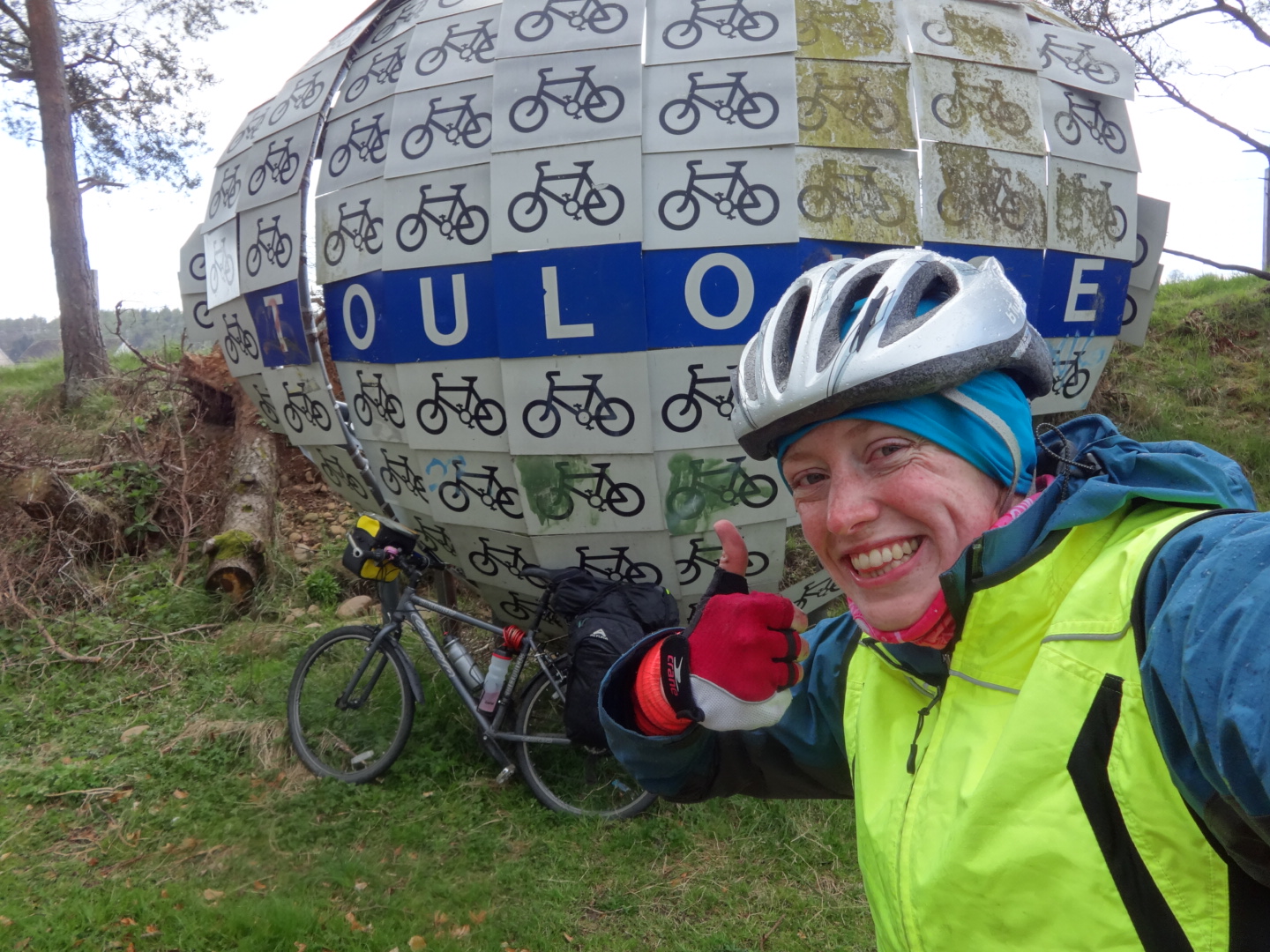 The highlights: sharing the adventure with Matthes! Seeing a new side to places I thought I knew well. Meeting Warren, the friendliest cyclist in Bolton. The road up the west side of Thirlmere – easy cycling and incredible views! The road up to (yes, a hill I actually enjoyed!) and down from Faults Brow and reaching a new top speed of 42.6mph! An evening in Sandra & Tom's caravan – I hope I'm as active as them in 50 years! Sandra's fruit cake. The cycle path into Glasgow. The massive pork pie I bought in Kendal that lasted me until Loch Lomond. The scarecrow festival in a tiny village, complete with tea and lots of cakes. Heading towards the Highlands, knowing some of the best scenery is still to come.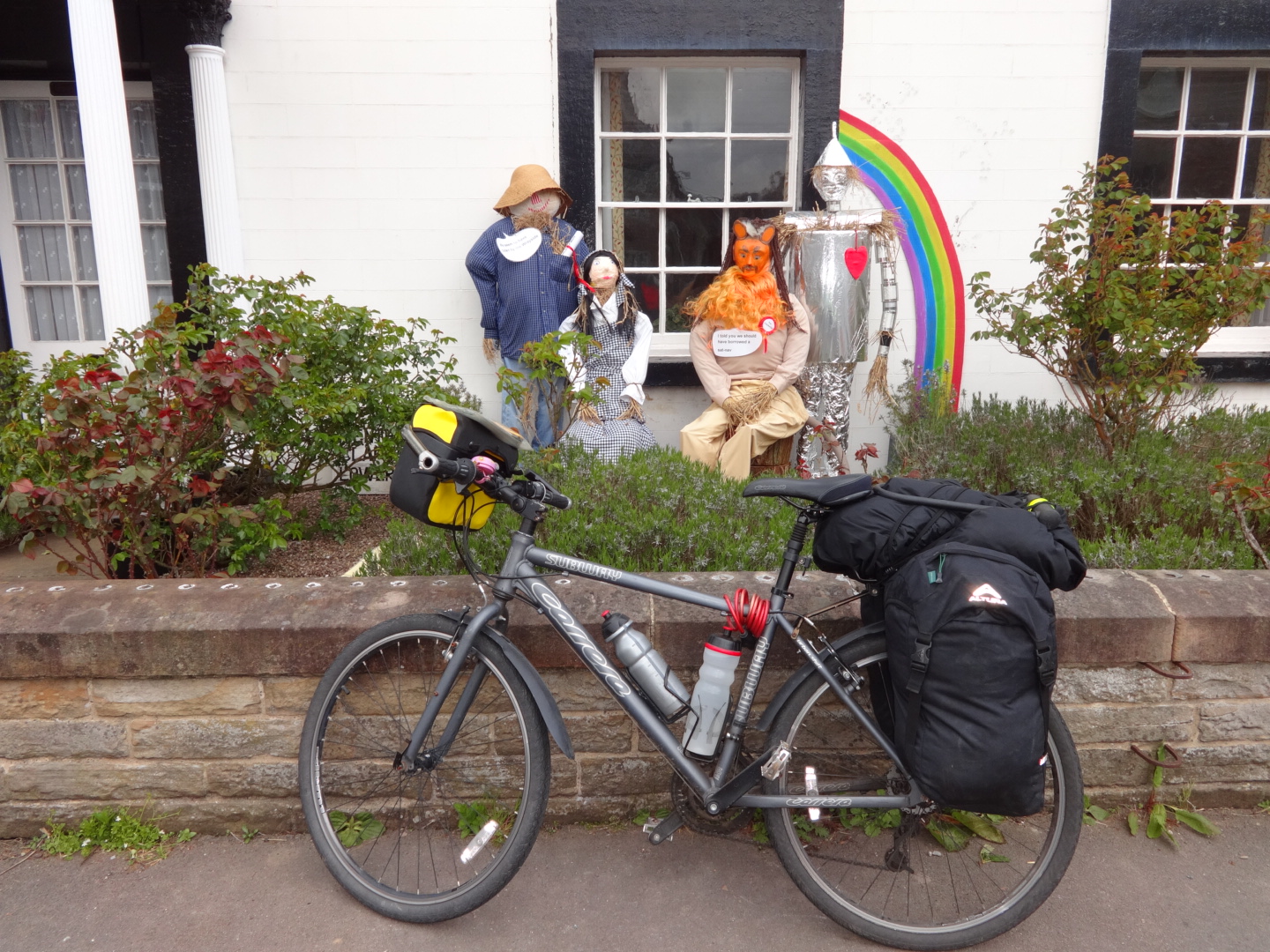 The low points: caravan parks that "don't do" tents, especially at the end of a 70 mile day. Cycling through Hamilton. Headwinds all the way up and over the Forest of Bowland. A sudden hailstorm at the end of an 80 mile day. A boring day following the A74 between Carlisle and Glasgow, when the most exciting thing that happened was getting a puncture. My attempt at roadside napping getting interrupted by too many kind people (and a police officer) checking I hadn't fallen off my bike. Must improve nap locations …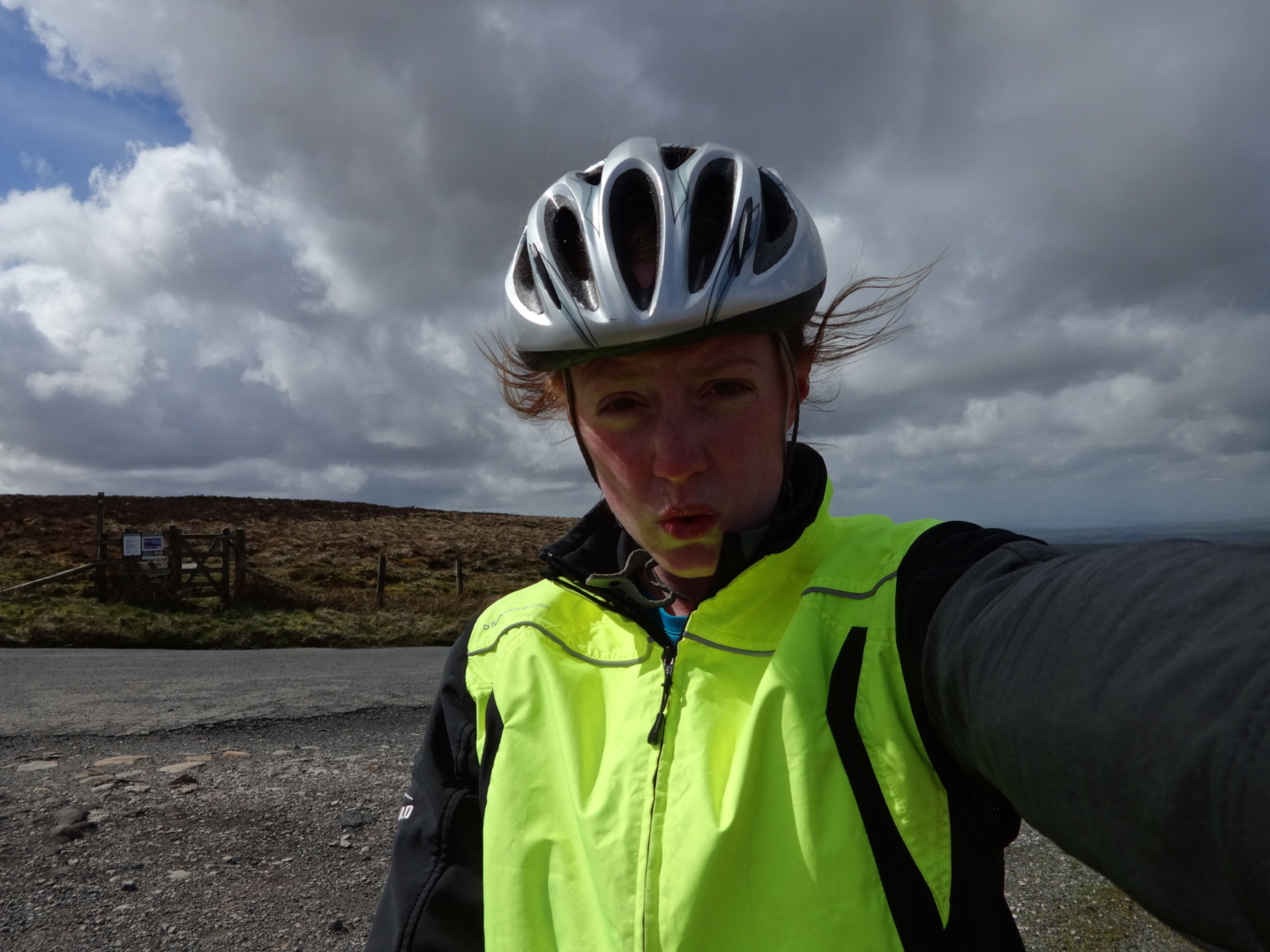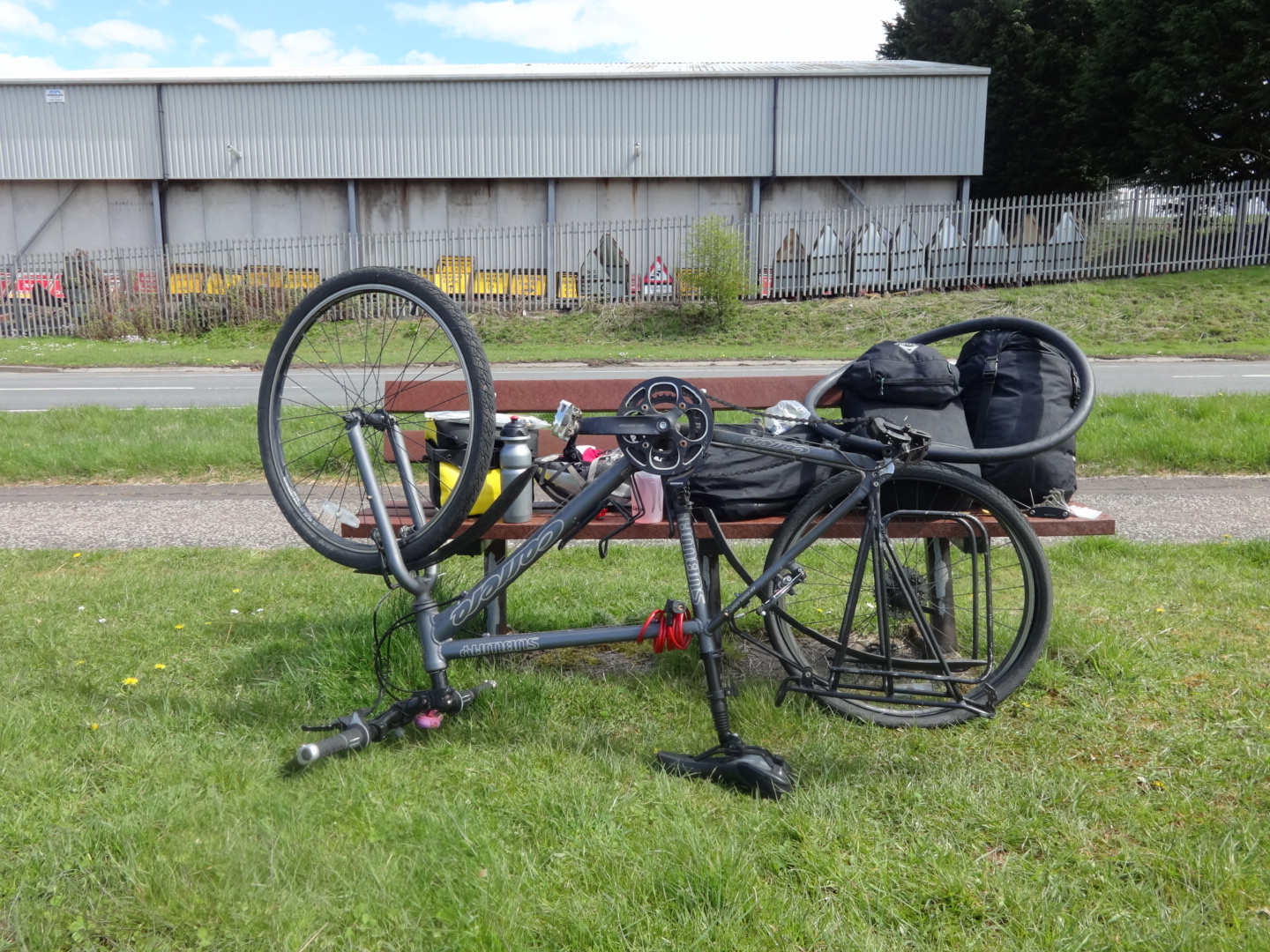 So there's been some tough sections, but also some truly wonderful ones where I've whooped for joy as I sped along. Looking forward, I'm excited about cycling through the spectacular Glencoe (please make the weather nice!) and along Loch Ness, and of course, finally arriving in John O'Groats!
Thanks again for your great support for Leukaemia & Lymphoma Research. You exceeded my best expectations, so does this tour. I'm still happy about any donation.
www.justgiving.com/LEJOGadventure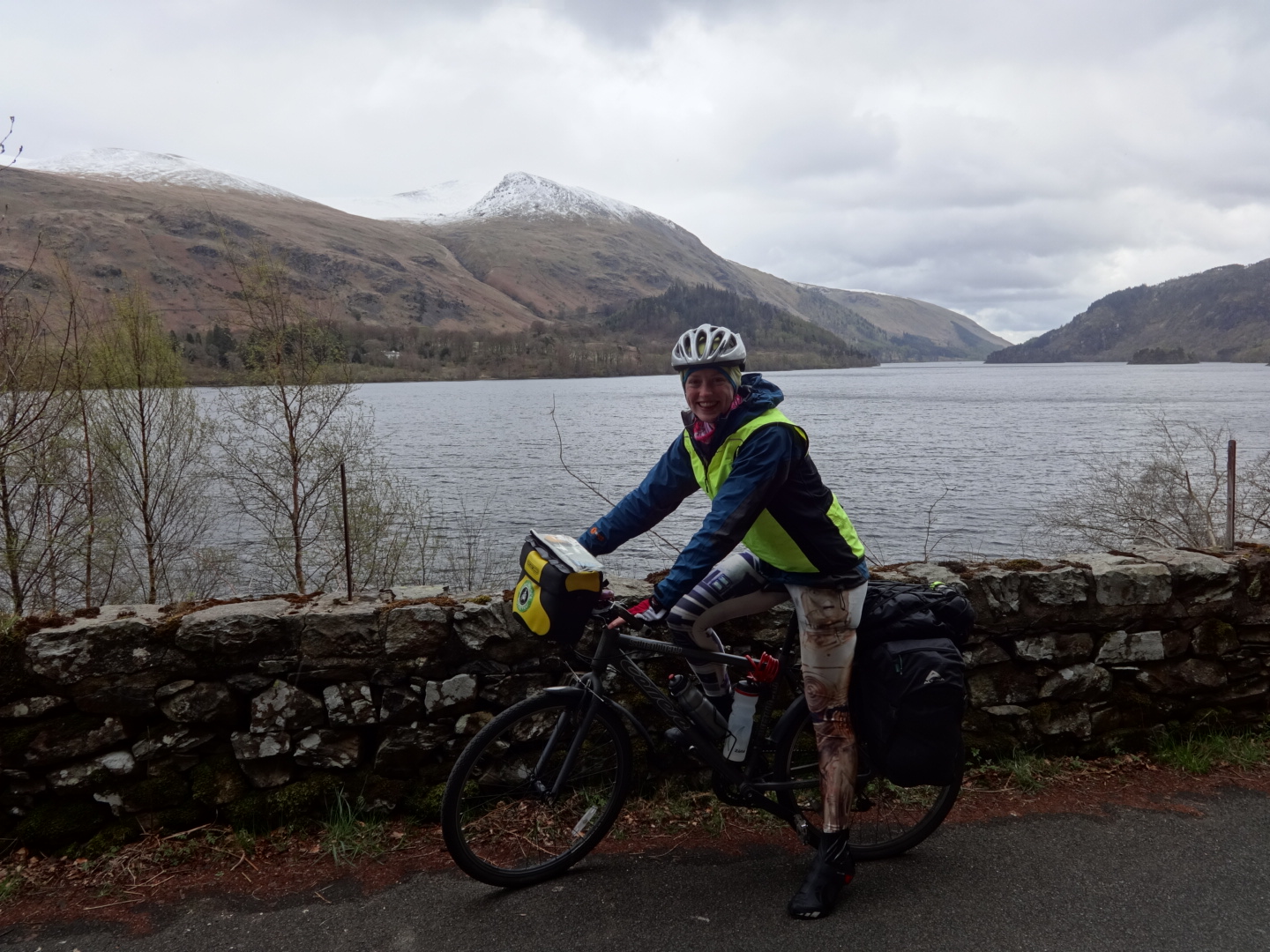 This post was originally written in English by Sarah and has been translated into German by Matthes. You can read the translated German version here.
Sarah is a freelance translator living in Berlin. She loves a good old adventure, from dog sledding in Sweden to cycling Britain, from running a marathon to exploring abandoned buildings and from watching the sun rise from atop Ben Nevis to pedaloing from Prague to Berlin.