Back in January 2010, a car at the foot of a snowy mountain near Salzburg.
Matthes: "Hey, cool hat!"
Sarah: "Thanks, it's my adventure hat!"
Little did we know that these few words would be the start of the most epic adventure of our lives.
Eight and a half years later, a few lost bets, chocolate cakes that weren't pies, pies, mountain hikes, hot air balloon flights, dissertations, graduations, freelance businesses with and without chocolate, sinking pedalos, collapsing rafts, board game nights, fancy dress outfits and barbecues on Tempelhofer Feld and we find ourselves lining up at the start of a 12km(ish) obstacle race that we're about to tackle along with seven other friends, all dressed as old people.
We've already done our fair share of dressing up, running and crawling through mud before, but never with that many friends and family participating or cheering us on and certainly never with an ending like this (unbeknownst to Sarah).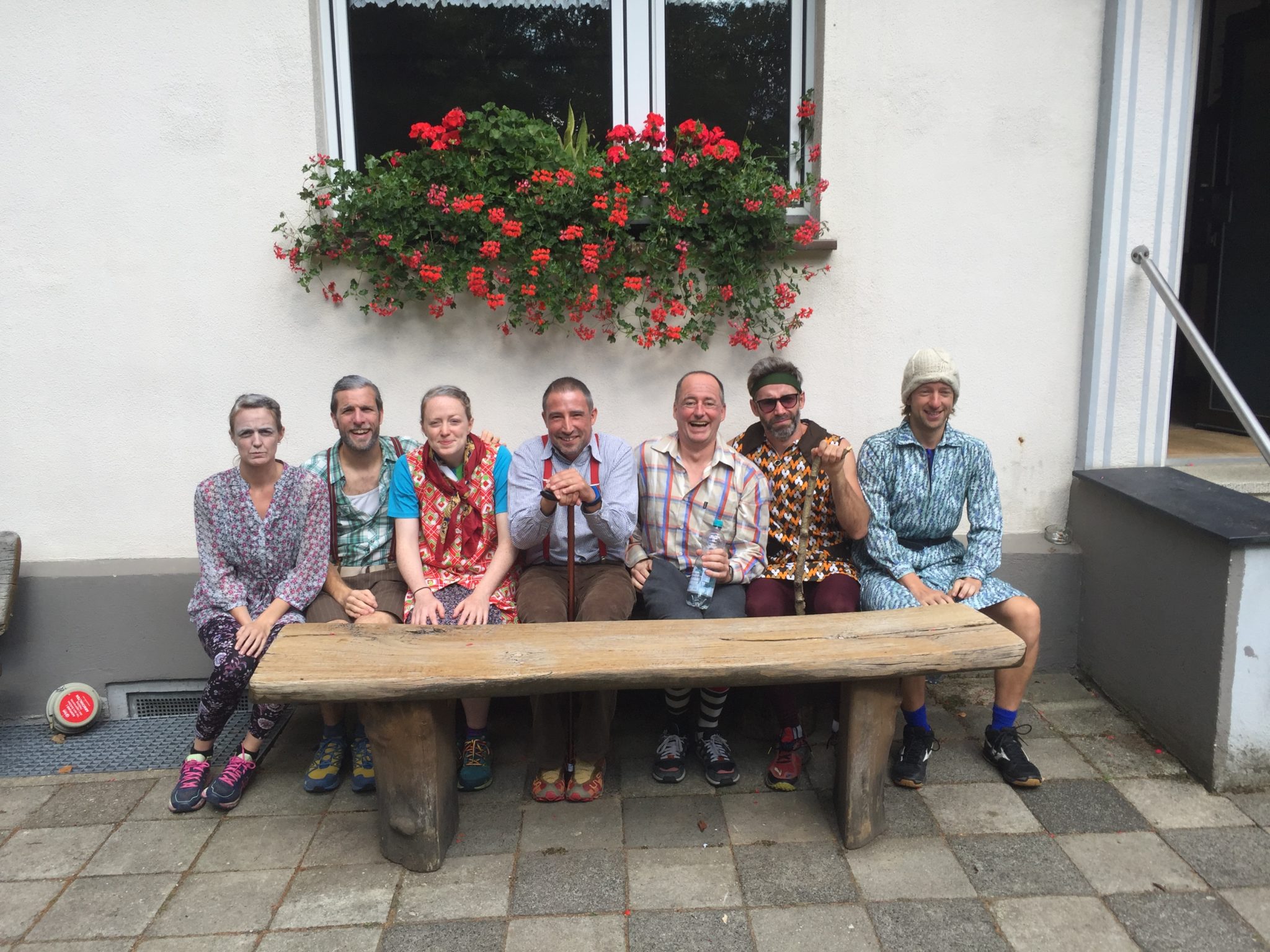 All the adventures we had been on before had led to this moment, a challenge you can only complete with help from your friends and family, where it's not just about physical fitness, but team spirit, finding the funny side of any situation, trusting each other and working together, utilising each other's strengths to overcome every obstacle.
Sarah is nervous because she's just spent the summer in Edinburgh University library writing her masters dissertation and rather got distracted by Matthes and all the fun of the circus in her free time instead of doing all the training she would have liked.
Matthes is nervous because he's been keeping a secret for several months (despite facing direct interrogation from parents and other cheeky people), he can't risk Sarah finding out at the last minute. Luckily she remained clueless until the last few metres!