Once I'd booked my train tickets, the next step on my journey towards cycling all by myself from one end of Great Britain to the other was to plan the route. A quick search online made it very clear that this wouldn't be a straightforward task. There are websites and discussion forums galore dedicated to contemplating the ins and outs of every metre along the way from Land's End to John O'Groats with people arguing the case for every single possible route you can take. Frankly, it was a bit overwhelming for me. Some people took weeks poring over Google Maps and plotting out precise GPS waymarkers, spying out the route with Streetmaps and planning every step of their journey. Now, I love a good map as much as the next adventuring geek does, but this was not my cup of tea.
Partly out of simply not having the time to plan my every move and partly out of wanting to be as flexible as possible, I kept a rather minimalistic approach to route planning. I snaffled a big road map from my parents (the kind you can get for a couple of quid from the petrol station), tore out all the pages I would need, bought the Cicerone End to End Cycle Route and that was it. I had a start and an end date and a few places I wanted to go on the way (i.e. making it to Bridgnorth on my birthday, Lake District, Fort William) and so I worked out roughly how many miles I needed to do each day and then each night I would take out the next day's maps and look up campsites around 70 miles away, pick some nice looking roads and the just cycle. Happy days!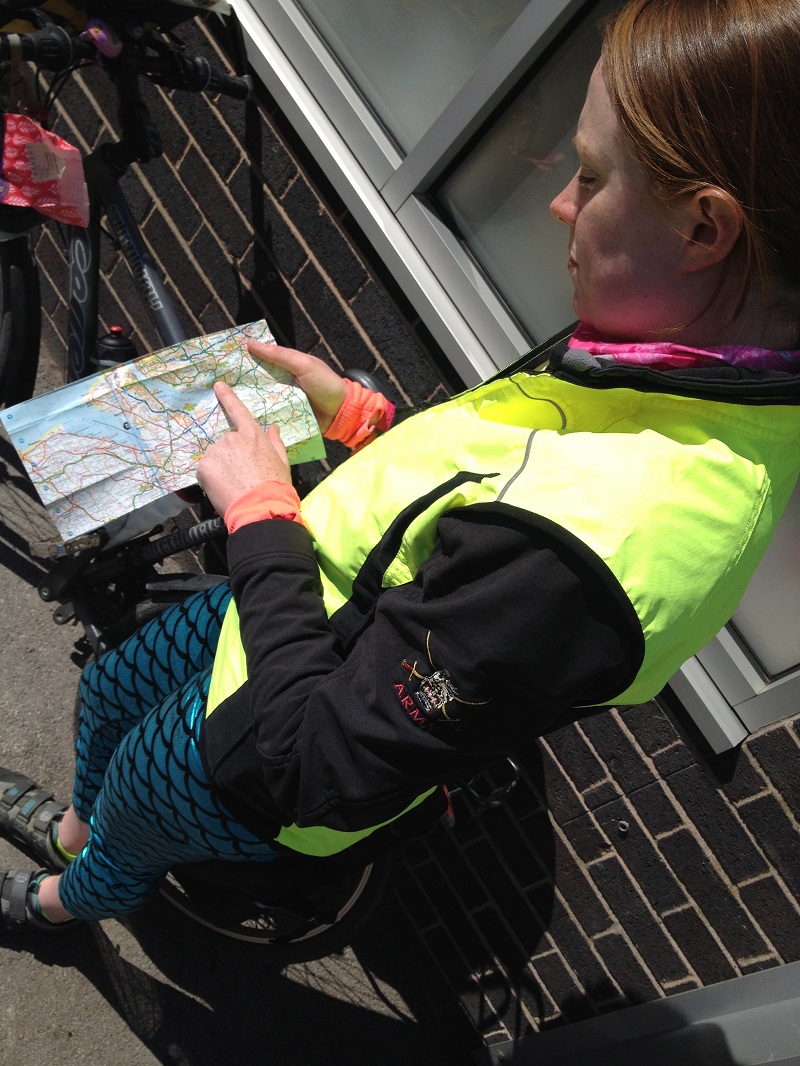 Because I know some people love maps more than I do and I want to help others planning a tour in the future, the following is a quick and dirty summary of the route I took broken down into the daily sections and noting where I stopped each night.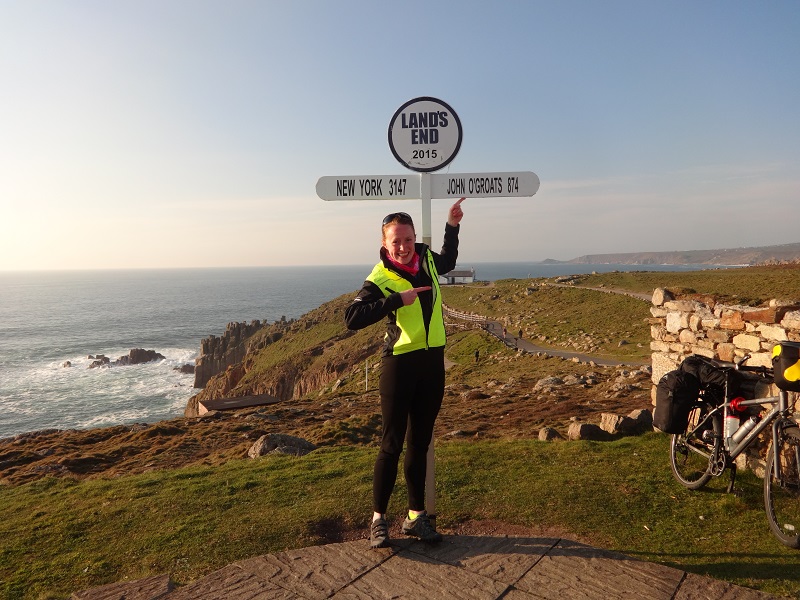 DAY 0 – The not really first day – 15 miles
Penzance – Land's End – many pictures and a small amount of crying with relief that I'd got to the start – back towards Penzance
Slept: in a field by the road. Cold, lots and lots of stars.
DAY 1 – The day with all the hills – 70 miles
Penzance – Marazion – Hayle – Camborne – Redruth – got lost – Goonhavern – achieved top speed of 39.5 mph – St Columb Road – lost again – many unnecessary hills – Nanstallon – St Mabyn
Slept: St Mabyn Holiday Park. THE BEST CAMPSITE SHOWERS I HAVE EVER EXPERIENCED IN MY LIFE.
DAY 2 – The day with SO MUCH FOOD – 73 miles
St Mabyn – Camelford – Launceston (celebratory ice cream for cycling 100miles!) – Okehampton – Crediton – hill of death only to be conquered with Haribo – Bickleigh
Slept: Trout Inn beer garden. Lovely lovely pub and INCREDIBLE apple crumble.
DAY 3 – The day of "Where have all the hills gone?" – 65 miles
Bickleigh – Tiverton – canal path (for winners!) – Wellington – Taunton – Othery – much flatness – Glastonbury – Wells (delightful) – Cheddar (WHY ARE ALL THE CHEESE SHOPS SHUT?)
Slept: Cheddar Caravan Club Site
DAY 4 – The day of many navigational highs and lows – 71 miles
Cheddar – Yatton – going the wrong way – Backwell – feeling less confident in route planning abilities – Long Ashton – Ashton Court (massive chocolate cake) – Avon River Trail (SO glad I crossed paths with a man who told me to take this route, it was fab!) – Avonmouth – severe lack of fun on A403 – Severn Road Bridge – Chepstow – DOWNHILL ALL THE WAY (seriously, this road was incredible) – Monmouth – Trippenkennett Farm
Slept: Trippenkennett Farm. The nicest campsite/farm owners, a lovely, peaceful place to stay.
DAY 5 – The day of MY BIRTHDAY – 64 miles
Trippenkennett Farm – Hereford – Bromyard – Tenbury road closed = unnecessary hills – Tedstone Water – Upper Sapey – A456 – the most disappointing picnic spot ever – Clows – Cleobury – my hero/dad took all my luggage away and made me super fast – Highley – BRIDGNORTH
Slept: my own bed, after a large amount of Chinese food, cocktails and karaoke.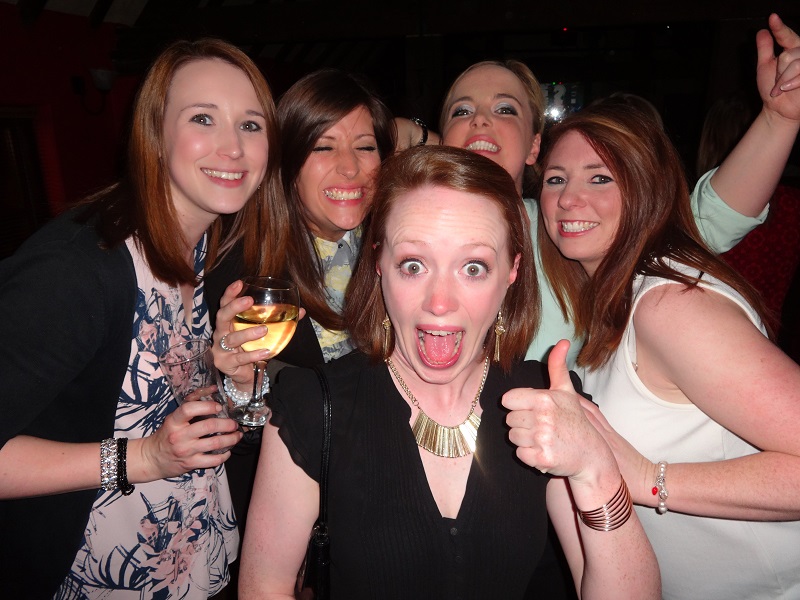 DAY X – The day of rest – 0 miles
DAY 6 – The day of cycling with Matthes – 72 miles
Bridgnorth – Coalbrookdale (disused railway lines for the win) – Telford – Kynnersley – Market Drayton – Wilkesley – Cholmondely Castle – Eccleston – Chester
Slept: The Saddle Inn, Chester. Ate: a huge pub dinner followed by a tub of Ben & Jerry's.
DAY 7 – The longest day – 84 miles
Chester – Runcorn (bye bye Matthes!) – Widnes (no cycle path on terrifying bridge) – Transpennine Trail – Warrington – Risley – Leigh (got lost, met Warren who gave me some great tips for the rest of the day) – Westhoughton – Chorley – canal path for 20 miles – Blackburn – Great Harwood – Whalley – hailstorm – Clitheroe
Slept: Clitheroe Camping & Caravanning Club Site. Bargain.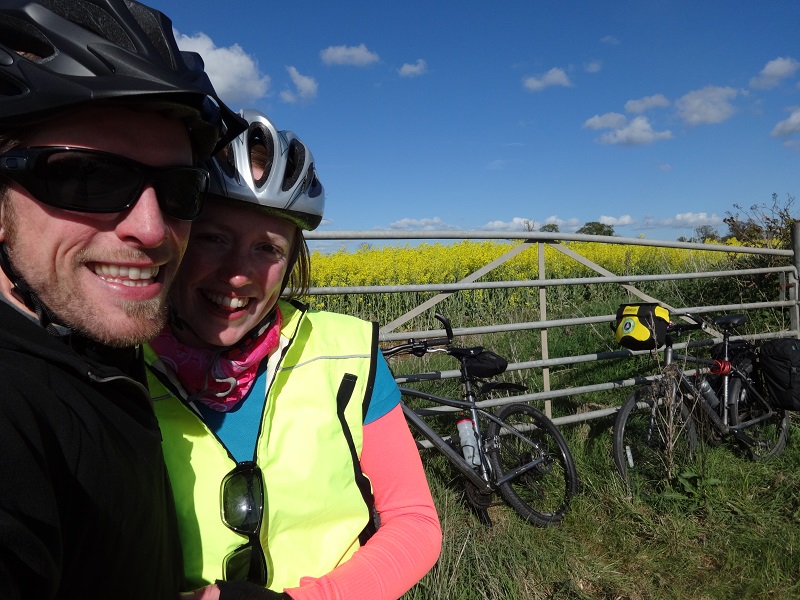 DAY 8 – The day with all the tea – 49 miles
Clitheroe – Slaidburn (3 cups of tea) – Forest of Bowland (mega long hill into a headwind. Much joy.) – Wennington – Wray (scarecrow festival, 1 cup of tea) – Gressingham – Burton in Kendal – Crooklands – Kendal
Slept: Kendal Camping & Caravanning Club Site. Upon arrival the campsite owner made me afifth cup of tea and then I got invited in for more by one of the caravanners!
DAY 9 – The fastest day – 55 miles
Kendal – Windermere – Ambleside – Thirlmere (take the road up the West side – incredible!) – Keswick – Bassenthwaite – a surprisingly enjoyable uphill – Faulds Brow – REACH TOP SPEED OF 42.6 MPH – Dalston
Slept: Dalston Hall Golf Club and Caravan Park. Fancy showers (not as good as St Mabyn though).
DAY 10 – The most boring day – 62 miles
Dalston – Carlisle – Gretna (SCOTLAND!!) – following the motorway all day, so boring – Ecclefechan – Lockerbie (where my nap was rudely interrupted by people checking I hadn't fallen off my bike) – the first puncture – more following the boring motorway – Abington
Slept: Mount View Caravan Park. Met Sandra and Paul, my new role models for retirement.
DAY 11 – The day I found out you don't need to cycle the Clyde Tunnel – 82 miles
Abington – Lesmahagow – Chatelherault – Hamilton – Uddingston (not a necessary detour) – Cambuslang – GLASGOW (what a cracking cycle path!) – Clyde Tunnel – Clyde Tunnel – Clydebank – Dumbarton (keep eyes open for cycle route signs!) – Balloch – "campsite doesn't take tents" cue slight breakdown before pulling myself together and getting back on the bike – Luss
Slept: Luss Camping and Caravanning Site. Right by the shores of Loch Lomond – worth the extra miles!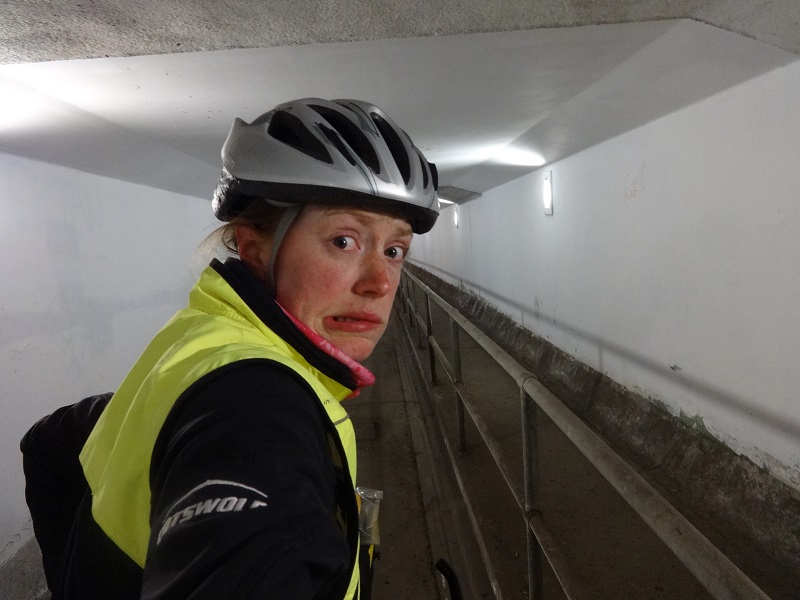 DAY 12 – The unsuccessful laundry day – 30 miles
Luss – Tarbet – Ardlui (this road was pretty busy but I made a friend, which made it much more fun!) – Crianlarich – Tyndrum
Slept: By the Way Hostel and Campsite. Did laundry, hung laundry up, it rained. Half of my kit fails to dry overnight because it's all hanging up inside my tent. No one likes wet leggings.
DAY 13 – The hardcore day – 30 miles
Tyndrum – Glencoe (there is only one road)
Slept: Glencoe Youth Hostel. Thank God for drying rooms and fluffy duvets at the end of the most challenging adventurous day ever (more on that one later)!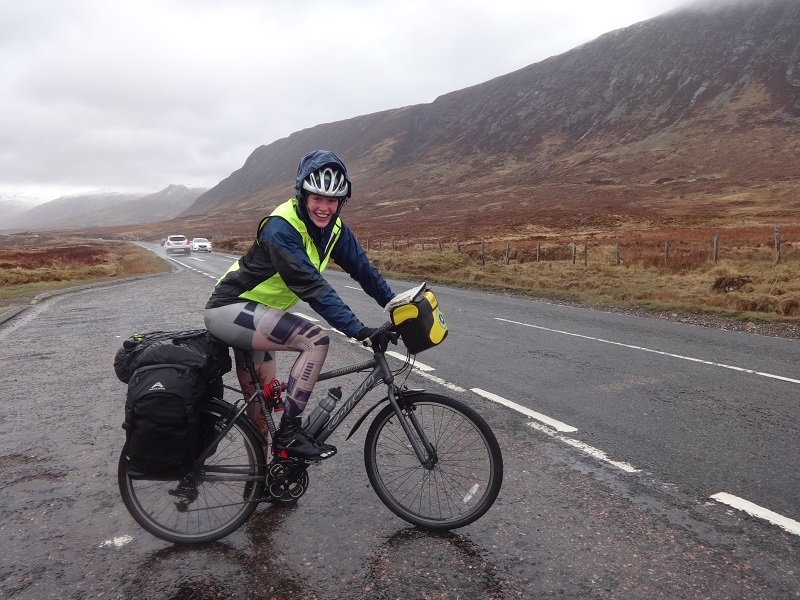 DAY 14 – The day of awesome cycling – 67 miles
Glencoe – Fort William – Gairlochy – Achnacarry (detour to check out where my grandpa did his Royal Marines training in WW2) – Great Glen Trail – Laggan – canal path (very stony) – Fort Augustus – big old climb up General Wade's Military Road rewarded with cracking views from the top – beautiful long downhill – Foyers
Slept: Loch Ness Shores Campsite. Favourite campsite of the whole trip, great facilities, lovely people, lush soft grass, beautiful views, quiet, clean, modern, just brilliant.
DAY 15 – The day of cycling in a cloud – 71 miles
Foyers – Inverness – Tore – Dingwall – Alness – B9176 ("see the most stunning views in the Highlands" ha bloody ha, spent two hours in a cloud!) – Bonar Bridge – Falls of Shin (river so high can't make out any particular "falls") – Lairg
Slept: Dunroamin Caravan Park. Camped on only patch of field not already waterlogged. The only campsite where I had to pay for a shower.
DAY 16 – The day of sheltering from the rain – 46 miles
Lairg – Crask Inn (100% worth the stop) – turn right at Altnaharra to follow the Strathnaver for one of the best roads of the whole trip – puncture number 2 – Bettyhill
Slept: Bettyhill Hotel. Bettyhill campsite was so depressing it actually made me cry so I treated myself to a hotel for my final night. Best decision ever.
DAY 17 – The last day – 51 miles
Bettyhill – may or may not have fallen off my bike in embarrassing circumstances – Melvich – blew my tire, prayed my spare would last the rest of the day – Thurso – tailwiiiiiiinds yeeeeehaaaaa – John o'Groats, much crying, ice cream, tea and glowing sense of smugness
Slept: Dunnet Bay Caravan Club Site. Very windy, but lovely location, so happy I could hitch a taxi ride with Lois & Paul instead of having to cycle into the wind that had so kindly blown me the last 20 miles!
DAY 17+1 – Really the last day – 19 miles
Dunnet Bay – Dunnet Head (well worth the extra miles, fab road for cycling and you have the end-of-the-world views without the tourist attraction of John o'Groats) – Dunnet Bay – Thurso
Slept: Caledonian Sleeper train all the way from Inverness to London.
Please get in touch if you'd like to know more about the route I took, I'd love to help out other people planning a similar adventure!
Sarah is a freelance translator living in Berlin. She loves a good old adventure, from dog sledding in Sweden to cycling Britain, from running a marathon to exploring abandoned buildings and from watching the sun rise from atop Ben Nevis to pedaloing from Prague to Berlin.