Ahoy there!
We are Matthes and Sarah, the team behind Addventures.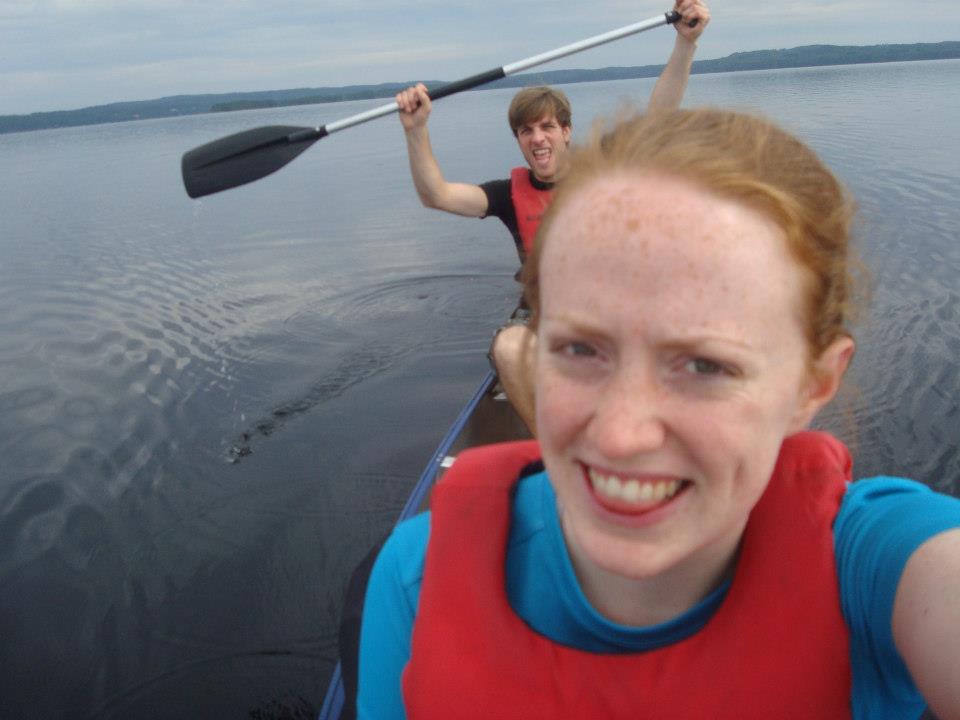 Sarah is a freelance translator living in Berlin who loves to be outside. Most of the time this is achieved by cycling all over town, doing yoga and running at uncivilised times in the morningn. In spring 2015 she cycled 1,000 miles from Land's End to John O'Groats in aid of Leukaemia & Lymphoma Research, followed by the Nike Women's Run in London in June and her first marathon in October.
Top three favourite adventures so far: 1. Pedaloing from Prague to Berlin. 2. Cycling solo from Salzburg to Budapest (over 800km). 3. Week-long dog sledding expedition in Northern Sweden. On the Danube rafting adventure, Sarah is most looking forward to wild camping, seeing some beautiful places from the river and BUILDING HER OWN RAFT!
Matthes seeks adventure in business as a freelance event concept writer and by building up a very special web-shop. But he is also into all kinds of sports, outdoors activities and entertaining challenges.
Top three adventures so far: 1. Canoeing down the Yukon river far away from civilization. 2. Being hunted by over 8,000 people across all of Germany for a photo with him, all to win 100,000 € in a TV game show. 3. Crossing the English Channel with 50 hot air balloons (world record). On our Danube adventure, Matthes loves getting back to basics, experiencing new towns, cities and nature reserves and meeting plenty of interesting new people. Also, singing along to Sarah's ukulele accompaniment!
Throughout the many adventures we have planned, we will be joined by a mixed crew of international friends and family, sunbathing water nymphs, undaunted river pirates and excited outdoors maniacs.
Together, we boast a multitude of talents – DIY, cooking, paddling, exploring, navigating, interpreting, first aid, camping, photography, improvising and enjoying life …
Our combined experience, skills and personalities combine to make us a strong team.
And what do we all have in common? A thirst for more ad(d)venture!