Ohmygoodness! I just have to share my excitement because I've booked my starting spot for my very first marathon! A little umm-ing and ahh-ing, a few clicks of the mouse and €66 later (not including novelty finsher's shirt that I normally never buy) and I'm all signed up for the Cologne Marathon on October 4th. Completing a marathon has been on my bucket list for a few years now and I made it my second big goal for 2015. Now all I have to do is train well, stay healthy and not get injured and I'll be good to smash my goal come October.
Last year, I wanted to complete a half marathon under 1h50. Sadly I sprained my ankle two weeks before the planned race, putting me out of action for almost two months so this time I'm even hungrier to achieve my goal. I've been back running since Christmas, slowly building up my distance and pace and so far the ankle hasn't complained once *keep those fingers crossed*.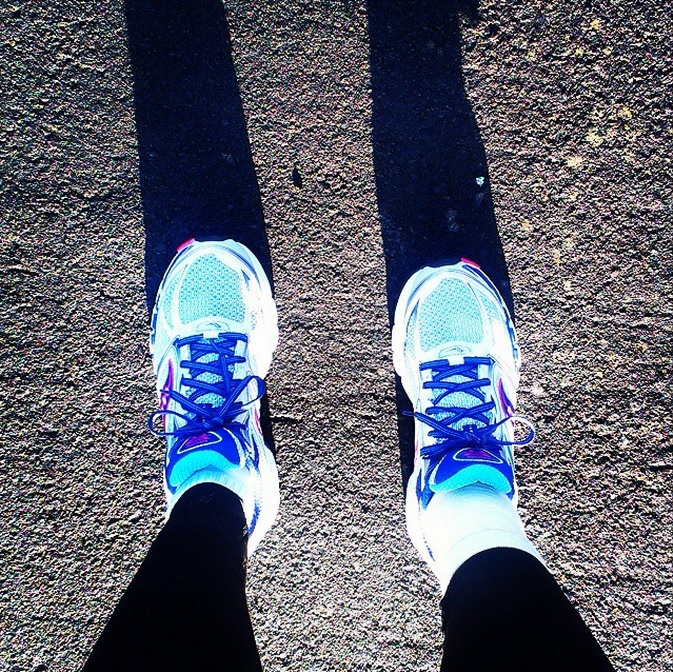 When I'm back from my bike adventure I plan on really working on my speed so I can get a fast time in June at the Nike Women's Run in London. After that, it'll be time to knuckle down for some long miles and marathon training throughout the summer. The Cologne marathon is a week after the Berlin marathon so hopefully I'll be able to find lots of training buddies who are training for either of these epic runs.
The 14 year old memory of me who refused to be put on the school cross country team because "running was awful" is kind of dying inside, but the 26 year old version of me who at some point fell in love with running is literally bouncing around the room!
But that's all about escapades on two feet for now, there'll be plenty more time for quality run chat over the next few months. More importantly, MUCH MORE EXCITING THINGS are happening in JUST ONE WEEK! Time to start packing …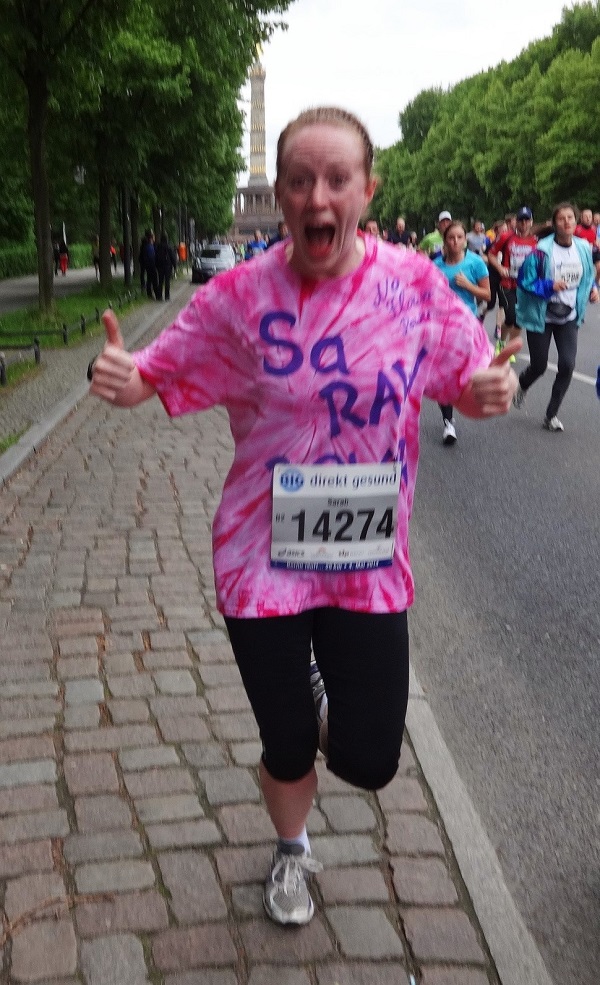 Sarah is a freelance translator living in Berlin. She loves a good old adventure, from dog sledding in Sweden to cycling Britain, from running a marathon to exploring abandoned buildings and from watching the sun rise from atop Ben Nevis to pedaloing from Prague to Berlin.