Turning resolutions in reality
At the beginning of the year, I made it one of my New Year's Resolutions to do a triathlon for the first time ever. A few weeks later, a colleague goaded me into signing up for the Berlin Triathlon, telling me he'd also do it. I registered eagerly only to find out three weeks ago that my colleague had never actually paid! Anyway, despite the deceit, I'm all paid up and filled with excitement and trepidation about taking my first steps into the multi-sport world of triathlon.
With today marking one month until the event itself, I thought I'd share how my training has been going so far. In June I'll be racing the "Olympic Distance" triathlon, which involves 1,500m swimming, 38km cycling and 10km running. I chose to start with this as it's all distances I'm happy to do separately, the tricky part is doing them fast and one after the other!
I've been following a beginner's triathlon plan from 220Triathlon, mostly because it seemed the least intimidating of all the online plans I could find. Life has definitely become a lot more sport-oriented with at least one activity almost every day and only one rest day a week. I enjoy the variety of training and can certainly feel that I'm improving in all three areas. To stop it from becoming too overwhelming, I like to just focus on the next workout on the plan and try not to spend too much time worrying about the next week's schedule as it invariably says scary things like "2 hours cycling in the hills" which makes my legs tired just to read it! So far it's gone well and I've yet to miss a training session (!) except the one where it said "optional" and it was my birthday.
Training has also included re-reading "Tricurious" by Laura Fountain and Katie King, which I can highly recommend for the nervous beginner triathlete. It's not only fully of useful, calming advice, but it's also so inspiring that I feel like I could take on an Ironman once I've finished reading!
Getting down to business
Because of travelling around a lot in March I could only seriously start my training eight weeks before the race, which some might say is not much time, but we'll just work with what we've got! I'm currently heading towards the halfway point so here are the vital facts and figures:
In the last 4 weeks* I have: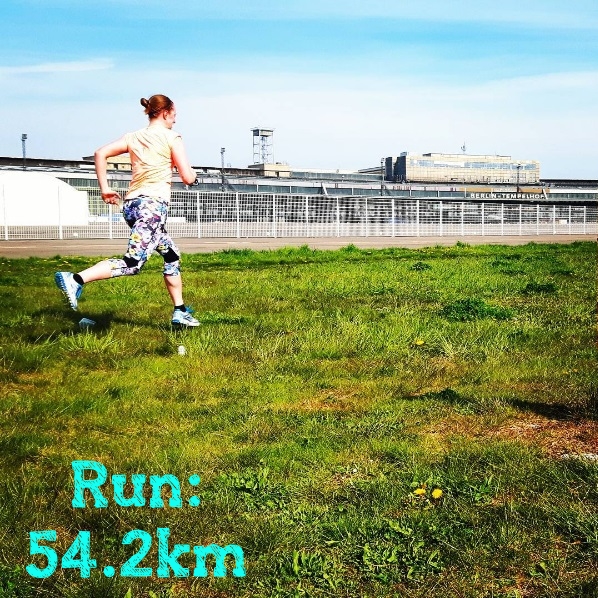 Running is going great! Most of my runs have been under 10km and I seem to have shifted into a new gear as I'm now able to consistently run distances of 6 – 8 km at speeds under 5:20m/km which I haven't been doing for over a year! It feels good to really push the tempo and find that I can go faster than I thought.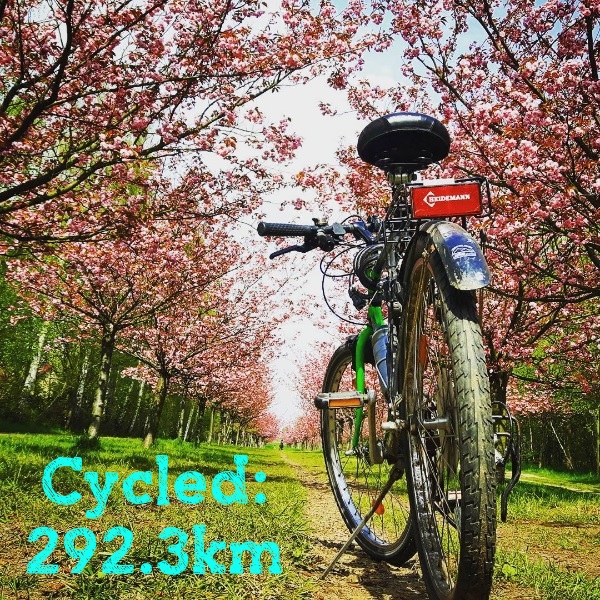 Cycling is my biggest worry as I've never cycled in a big group before and I STILL DON'T HAVE A ROAD BIKE! I hope to sort this out on the weekend, but it means training on my heavy old touring bike until then which is not ideal. I'm hoping a new bike will give me a huge injection of speed because otherwise this is where I'll really lose time. That said, I am enjoying riding more and doing structured cycling workouts, which is something new to me.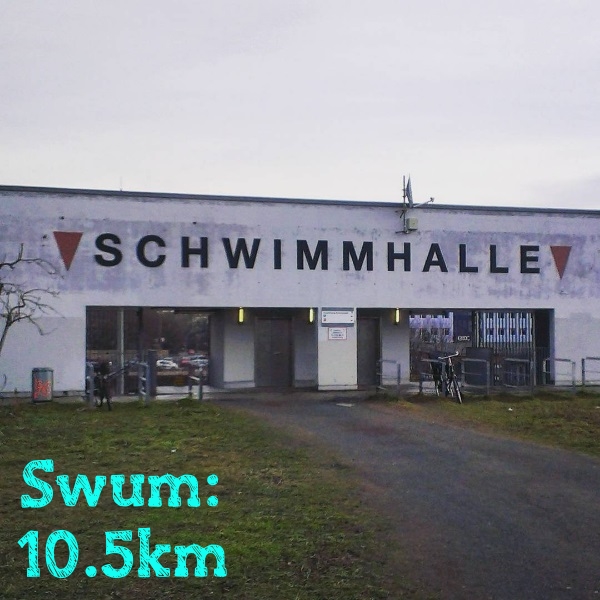 Getting back in the pool has been fun, I always loved swimming as a kid, but it never became a sporting habit because of all the "faff". However, I'm finding that it's really not that "faffy", especially if I go in the evening when it doesn't matter if I have straggly hair and goggle marks afterwards. I think I'm more of an endurance swimmer though as I can happily swim up and down the pool for hours, but it's turning this stamina into speed that needs to be improved upon. I'm also very aware of the need to practice open water swimming, but it's still so cold!!!
Strength training / yoga: I try to do at least 10 minutes every morning and have squeezed in a few more yoga sessions too, although this is something I want to increase in the next couple of weeks.
* There's still a cycling session and a long run on the plan for this week, which have not been included in the figures.
How do I feel?
So far I'm really happy with how training is going, I feel strong, I'm enjoying each of the sports and it hasn't quite taken over my life too much (yet). I get nervous when I think about pulling it all together to race in just one month's time, but it feels great to be turning this resolution into reality. Big dreams and hard work are what it's all about!
To keep up with my training you can follow me on Strava where I log all my workouts or on Instagram where there's photographic evidence of my triathlon exploits.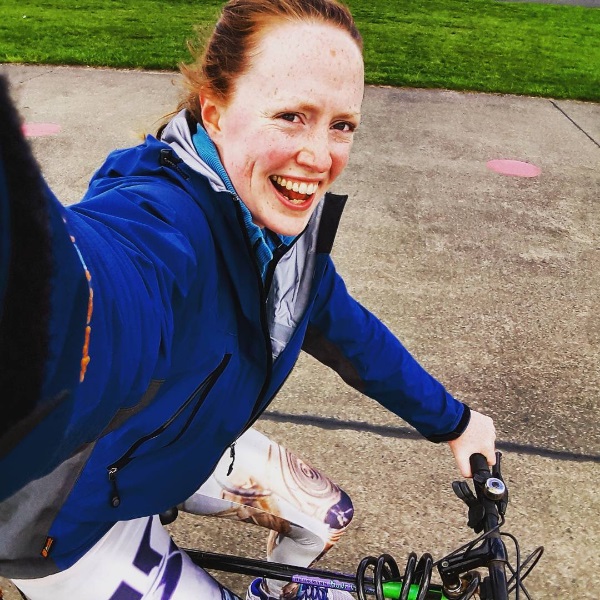 Sarah is a freelance translator living in Berlin. She loves a good old adventure, from dog sledding in Sweden to cycling Britain, from running a marathon to exploring abandoned buildings and from watching the sun rise from atop Ben Nevis to pedaloing from Prague to Berlin.