We've been back in Berlin for two days and have just hung up the sixth and last load of washing. The tent is airing in the living room, the camping cookware has been through the dishwasher and I've quietly added over 600 photos to my laptop. I guess you could say the adventure's just about over – it's time to relive it all!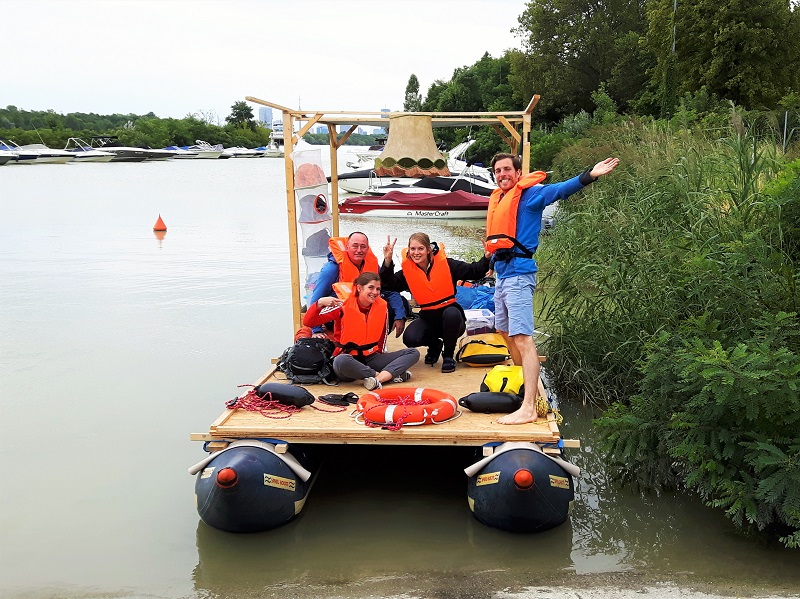 Three weeks ago we left Berlin and made our way down to Vienna where we ended our raft journey last year. Rebuilding the raft proved to be more time-consuming the second time around and it took two whole days of sawing, screwing and fixing before we could finally put our vessel to water and, most importantly, test the engine. Much to our delight (and surprise), after sitting in a shed for a year, our thirty-eight year old outboard motor Gandalf came back to life within the first few pulls of the starter cord – nothing could stop us now!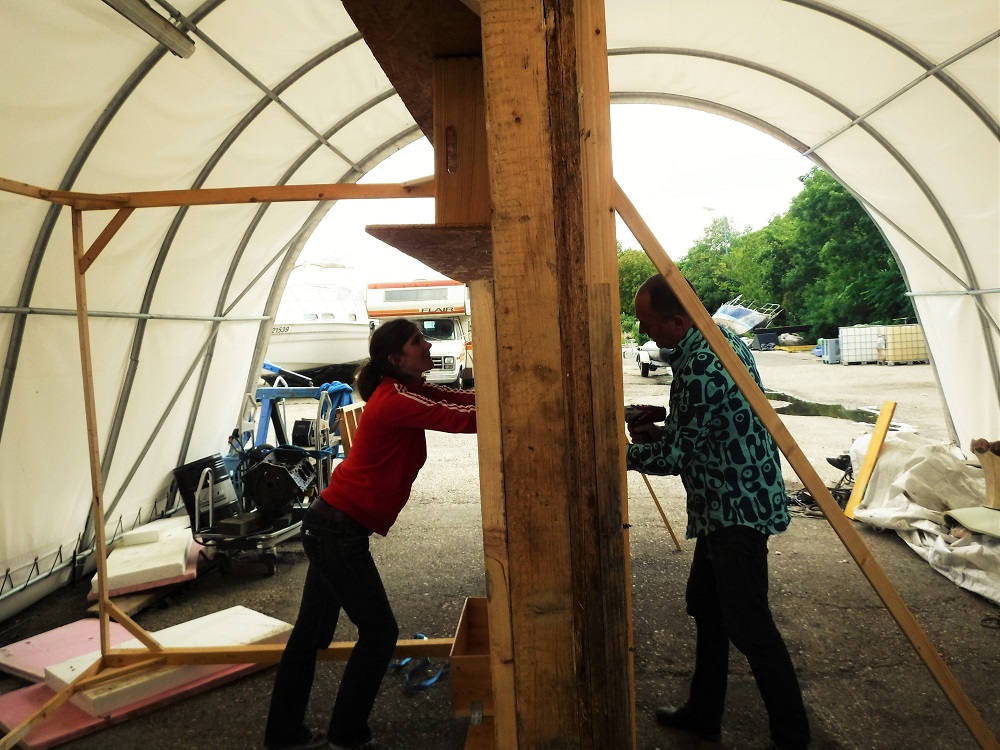 The next day we set off on what would be a 400km journey through Austria, Slovakia and Hungary, taking in the capital cities of each country along the way.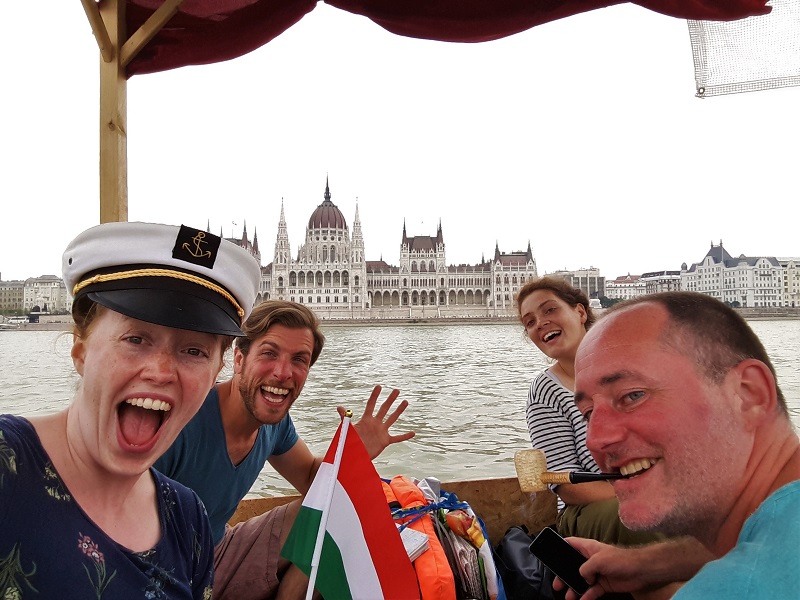 Ten different people came on board for varying lengths of time, making for an ever-changing crew of various nationalities, ages, skills and experiences.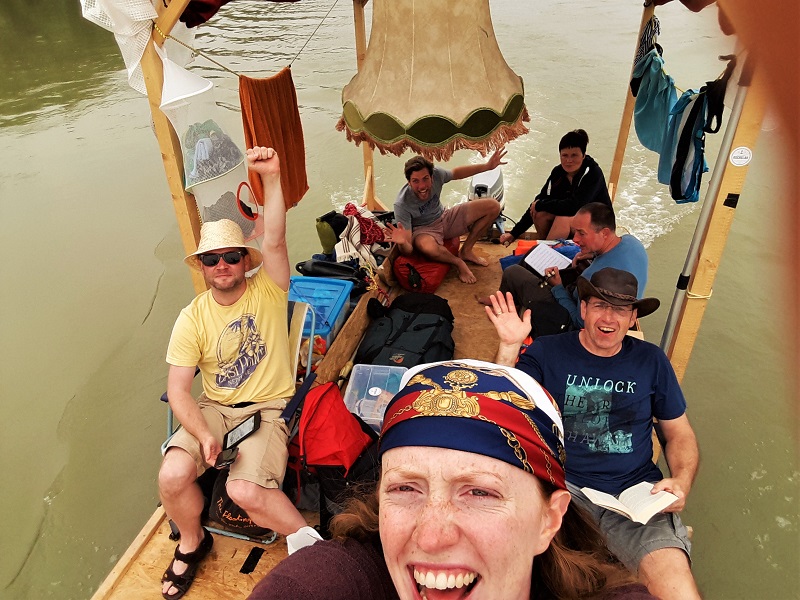 We camped everywhere from friendly canoe clubs to mosquito-plagued gravel banks, from lush riverside wild spots to campsites with free WiFi and saunas.
As the river slowly carves its way through Europe, we passed through pretty villages, stunning towns, luscious green landscapes, ancient castles and fortresses, quiet and idyllic side channels and new scenery with every bend of the river.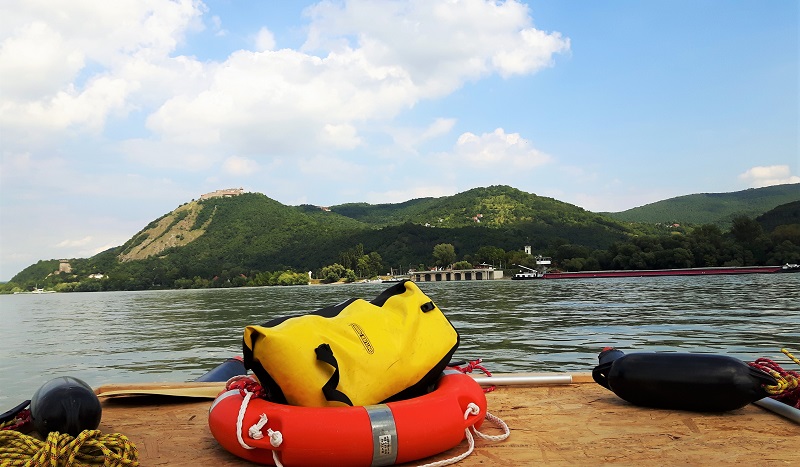 We enjoyed the kindness of strangers over and over again, meeting friendly locals and entertaining the Hungarian police on three separate occasions.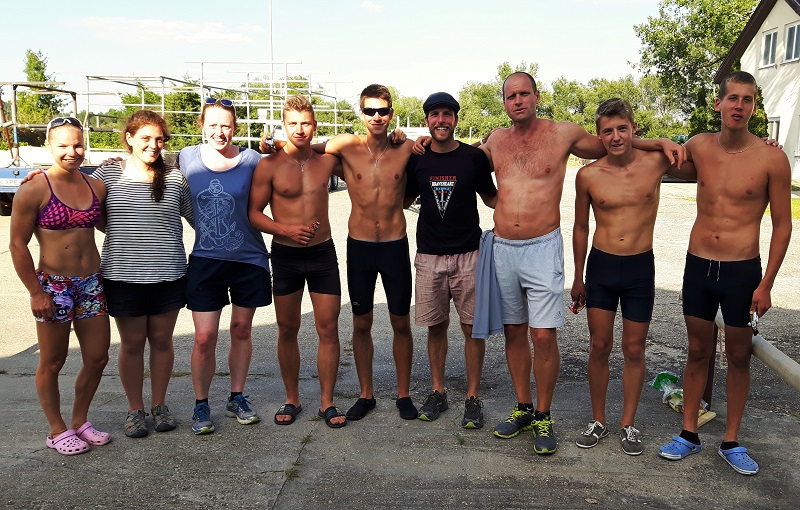 Some days it was all about floating along and enjoying the sunshine…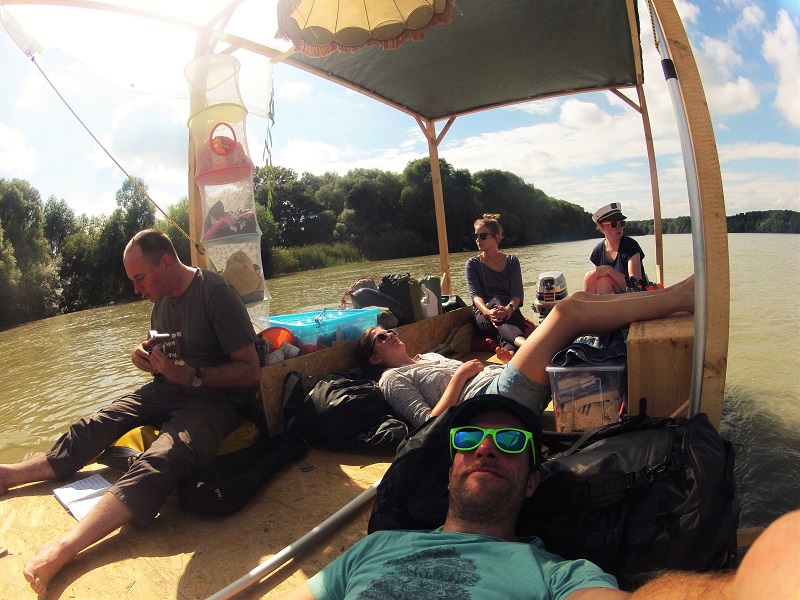 Some days were about taking time off and doing a spot of sightseeing…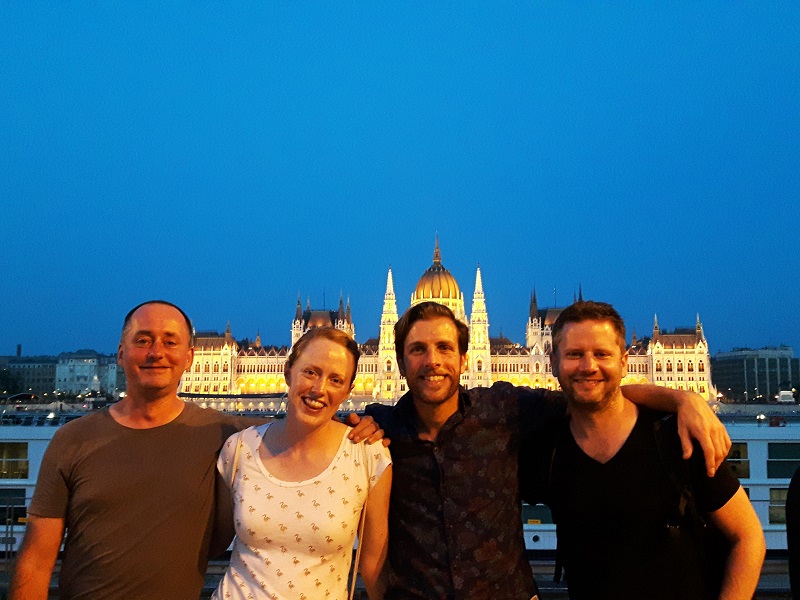 And some days it was about making the most of the incessant rain and eating the biggest ice creams we could find!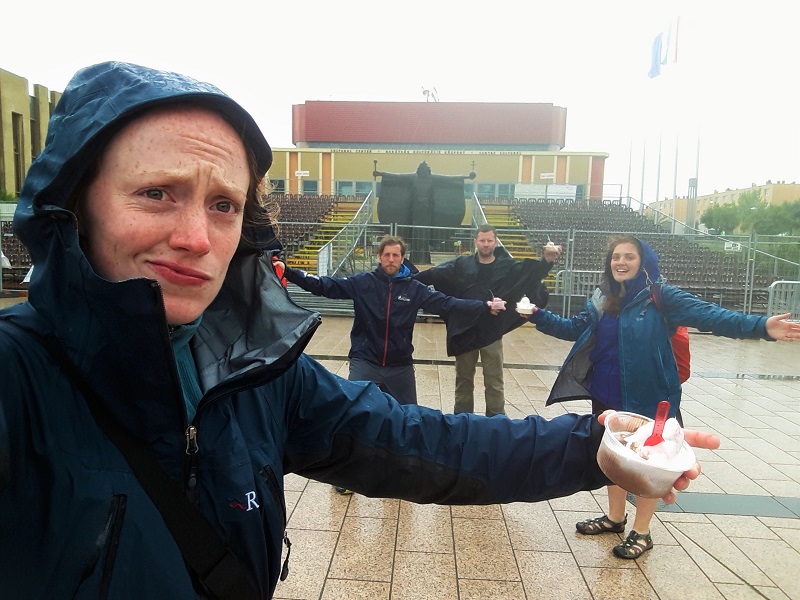 It's been quite an incredible couple of weeks and we hope to share more of our adventure with you in the next few weeks, but first, we've still got a bit more unpacking to do!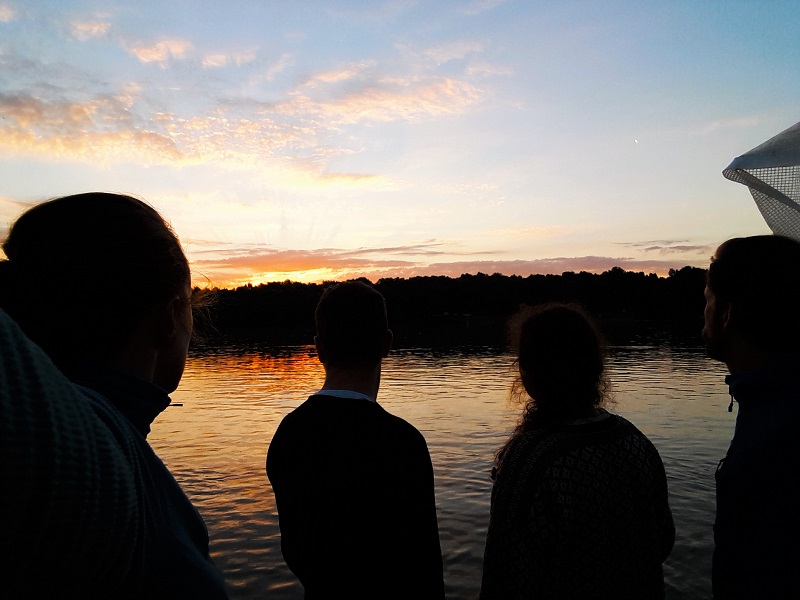 Sarah is a freelance translator living in Berlin. She loves a good old adventure, from dog sledding in Sweden to cycling Britain, from running a marathon to exploring abandoned buildings and from watching the sun rise from atop Ben Nevis to pedaloing from Prague to Berlin.