Last year, I set myself some big physical challenges as my main goals for the year (cycling Britain, rafting the Danube, running my first marathon), but this year's challenge is less clearly defined. I want to travel more and combine my work with my play. And so I'm writing this sat in an office just one street away from the beach in Palma, Mallorca where I'll be based for the next three weeks. Dipping my toe in the ocean as it were (although my toes have yet to meet the actual sea).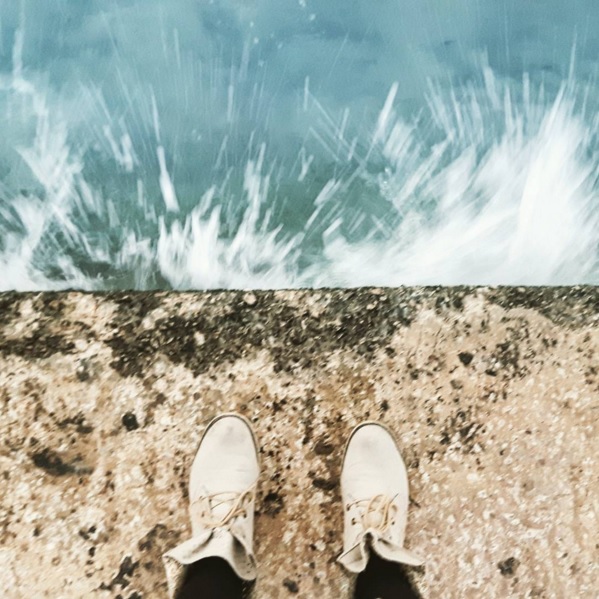 Wish you were here?
Remote working, digital nomads, location independence are all concepts that are growing increasingly popular and understandably so. These terms all equate to roughly the same thing: being able to choose where and when you work and doing it from anywhere in the world. And I think that's something that probably appeals to most people.
The thought of going to the same office every day and doing the same thing with the same people has never appealed to me, which is why I went freelance straight out of university. It certainly hasn't been the easiest route, it takes time to build up a client base without any experience behind you and if you can't cope with not knowing how much money you'll earn next month then it's definitely not for you. However, for me, having the freedom to work when and how I want far outweighs the insecurities.
What do you do again?
I translate marketing texts in all shapes and forms (blogs to business reports, product brochures to video subtitles) from German into English. Although all of my current clients are based in Germany or Austria, I never actually have to meet with them face to face; all of our communication is done via email and online platforms. This means that, in theory, where there's an internet connection, I can get work done.
Until now I've been happily based in Berlin, where there's a great community of English translators, plenty of co-working spaces, freelancer meetups and events every day, not to mention a thousand other crazy things to see and do. Recently though, I've begun to miss the countryside more and more. I'm a country girl at heart and I simply love being outside. Whether it's climbing mountains, running along the beach or cycling down windy roads, I'm happiest when I'm outdoors. Unfortunately, the love of mountains does not combine well with one of the flattest cities ever, nor the love of wild and natural landscapes with a mass of urban sprawl. You get my point…
Taking the next step
But I'm not quite ready to pack up and leave Berlin completely. The city does have several redeeming features, but I'd like to explore some different possibilities too. And so I'm on the search for places that can combine my needs – a comfortable place to work surrounded by other like-minded freelancers, entrepreneurs, hippies and travellers combined with sports and adventures on my backdoor. We're always being told to "do more of what you love" and I'm hoping that by finding places where the things I love (i.e. mountains) are more accessible then I'll get to do more of them. It's a pretty simple plan.
I don't really think of myself as a "digital nomad" per se, (confession – I didn't like The Four Hour Working Week!), I'm just lucky that I already found myself a location independent career and want to make the most of it.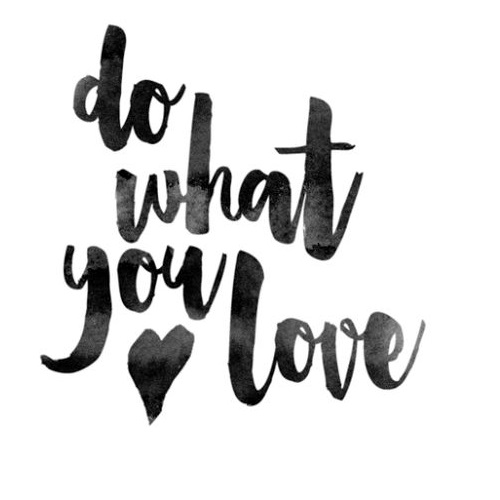 So why am I starting in Mallorca?
For one thing, the flights are cheap at just over a 100€ return to Germany with luggage. Accommodation is also cheap since we're in the off-season and although it rained this morning, it's still 15 degrees warmer than Berlin where it's currently snowing. Nice, right?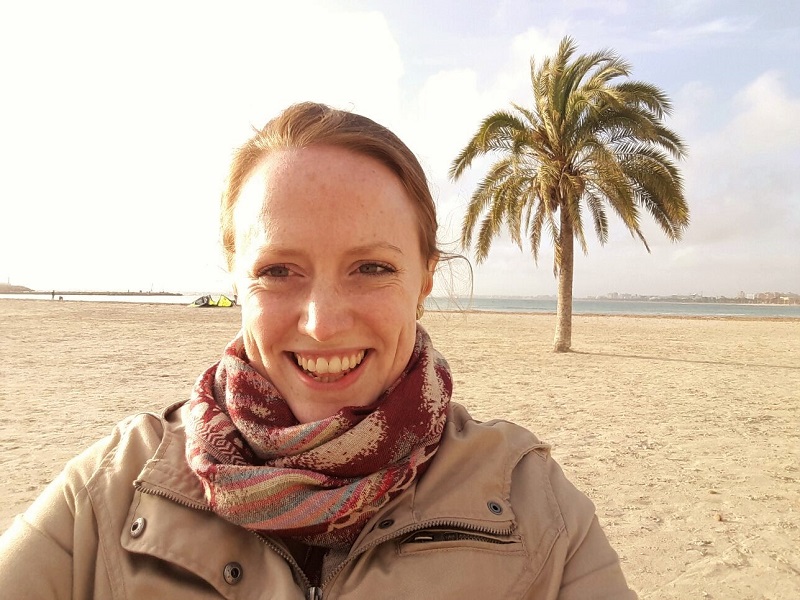 In terms of working, there are a couple of nice co-working spaces and last night we had a really fun meetup for digital nomads on the island. I'm working from bedndesk in Arenal, half an hour by bus from Palma and I can totally recommend it. The space is still very new, only opening last summer; they also offer co-living accommodation, another idea I can totally get on board with. Did I mention that it's one block away from the beach? I've also visited Rayaworx in Santanyí which has a bigger space and also runs various workshops and projects, the only downside is that it's pretty far away. As a self-professed word nerd, I'm hoping to pick up at least a tiny bit of Spanish, although this isn't helped by the fact that they speak a Mallorcan dialect of Catalan here! Finally, it's easier for me to be in the same time zone as Germany so I can maintain quick communication with my clients and they don't worry that I'm just lounging on the beach all day.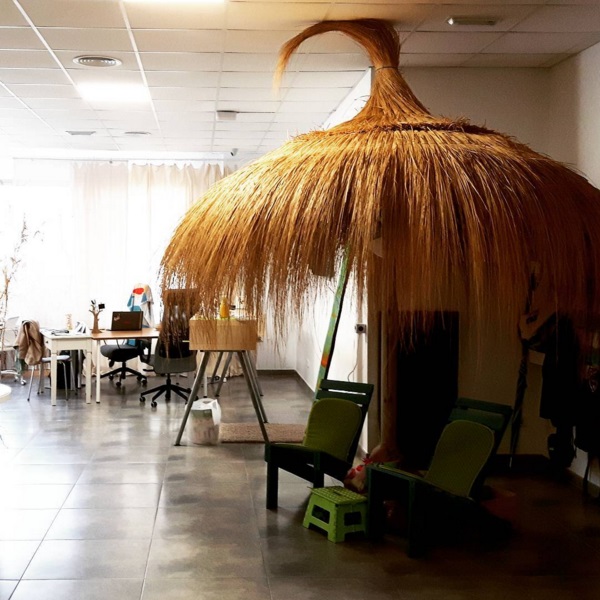 On the outdoors side, there are, of course, beaches a-plenty, although I haven't braved the waters yet. Good public transport makes it easy to get around the island. Cyclists have been flocking to Mallorca for years for the excellent roads and cycling routes and I'm itching to rent myself a bike come the weekend. And then there are the mountains! No Alps, but I've heard the hiking and trail running is really good and I've come armed with a map and a backpack. I'm ready to explore!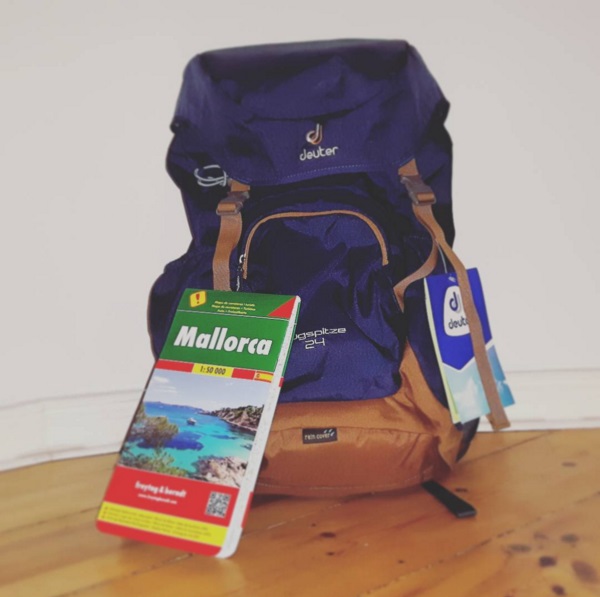 I'm only on my third day here, but I'm loving it so far. I've got lots of plans for weekend excursions, not sure I'll be able to fit them all in to three weeks though! I'll be keeping you up to date with my adventures here on the blog, or check my Instagram for more pictures so you can follow my ventures into the world of becoming a digital nomad.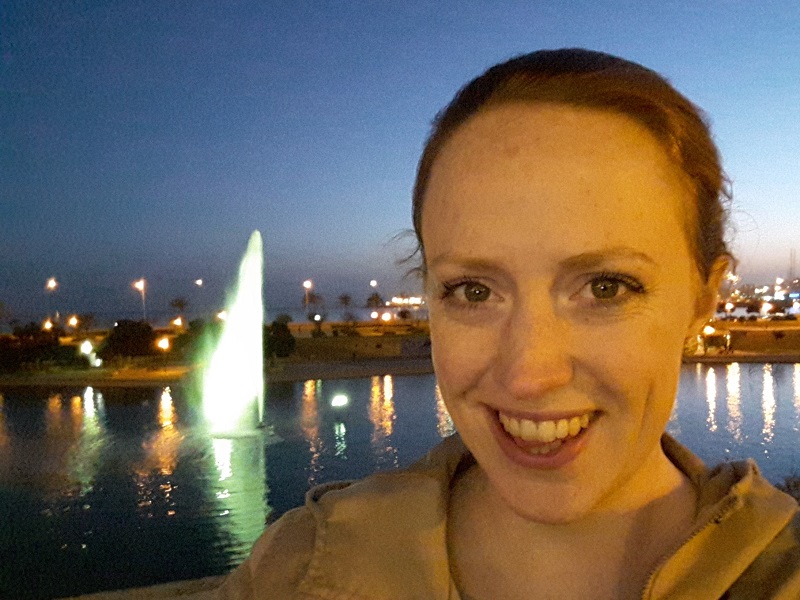 Sarah is a freelance translator living in Berlin. She loves a good old adventure, from dog sledding in Sweden to cycling Britain, from running a marathon to exploring abandoned buildings and from watching the sun rise from atop Ben Nevis to pedaloing from Prague to Berlin.