On Sunday I took part in the Nike Women's 10km series in London and finished with a personal best of 50:51. Needless to say, I'm super happy (and a little surprised) with the result. The rest of my feelings about this race have been summed up in the following ten simple points, one for every 1000 metres I ran on Sunday.
I should probably race a little more often. This was my first event since September 2014 and my first straight running race in over year. I like to think I was equal parts nerves and excitement beforehand, but Matthes might tell you something different.
Nike may or may not have organised an events before. Other than the user-friendliness of the event's desktop website, I thought the overall organisation of the run was really impressive. Weekly emails and app updates kept me excited beforehand, in-store race pack collection was super easy and uncomplicated, the race village felt like being at a festival (only it's 90% girls and they're all wearing the same clothes as you) and the course itself was well laid out (by which I mean everything from kilometre markers to entertainment, motivational signs, accessibility and food and water). I also love the little video they sent out a couple of days after the event, my picture is undeniably ugly, but then that is how I look when I run!
We were kept in the starting corrals for too long. It felt like I was there for at least 20 minutes and it's difficult to stay psyched up for that long. Whilst I was impressed with the slick organisation overall (see above), it seemed that at the most crucial point of the event, it wasn't 100% on point (i.e. people didn't know what they were doing).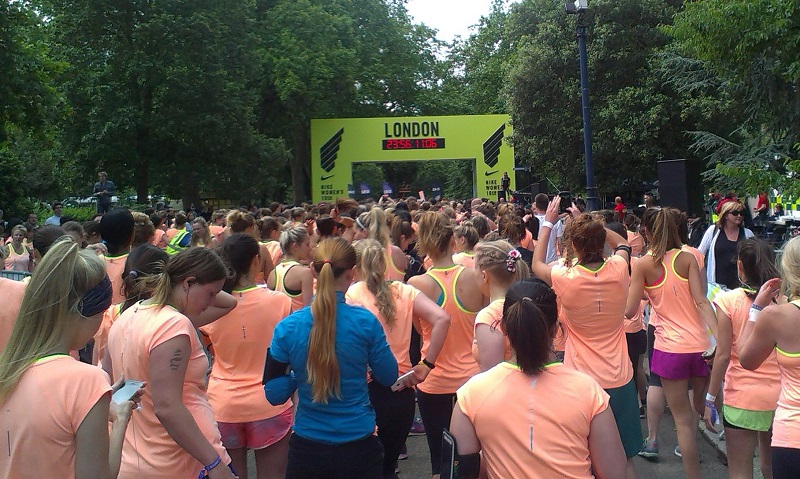 Must practice overtaking people. The course was very crowded by the second lap and whilst I'm not fussed about shaving seconds off my time, it started to get frustrating having to constantly weave around people (mostly those still on their first lap).
Can I book the Run Dem Crew cheer squad for my marathon in October?
Don't kick too soon! I started my final sprint way too early, meaning that I really wanted to walk with 400m to go and had to grit my teeth to push through to the finish line. Paid off though 😉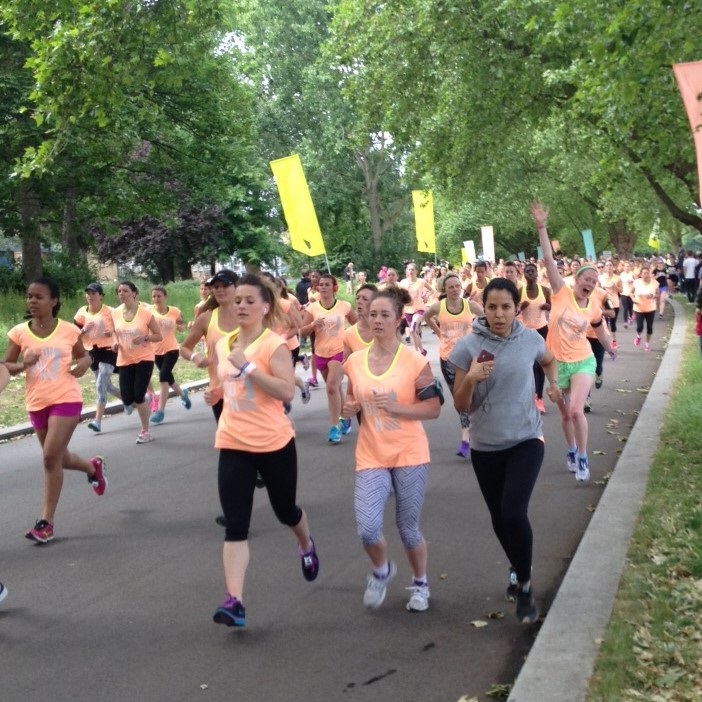 Thanks to Matthes for being the absolute best support crew/photographer/motivational shouter ever!
Protein ice cream is my new favourite post-run snack. If only it tasted as good as normal ice cream …
Overall, I'm proud of my performance. Went out at the pace I wanted to, kept up a good steady pace almost the whole time and really pushed myself to make the last 1000 metres my fastest. Before the race, I was worried that I should have done a bit more tempo training, but once you get to the start line you can only work with what you have on race day. I really felt like I gave it my all and pulled out my best performance on the day. So that's cool.
Achieving a personal best is a pretty awesome feeling.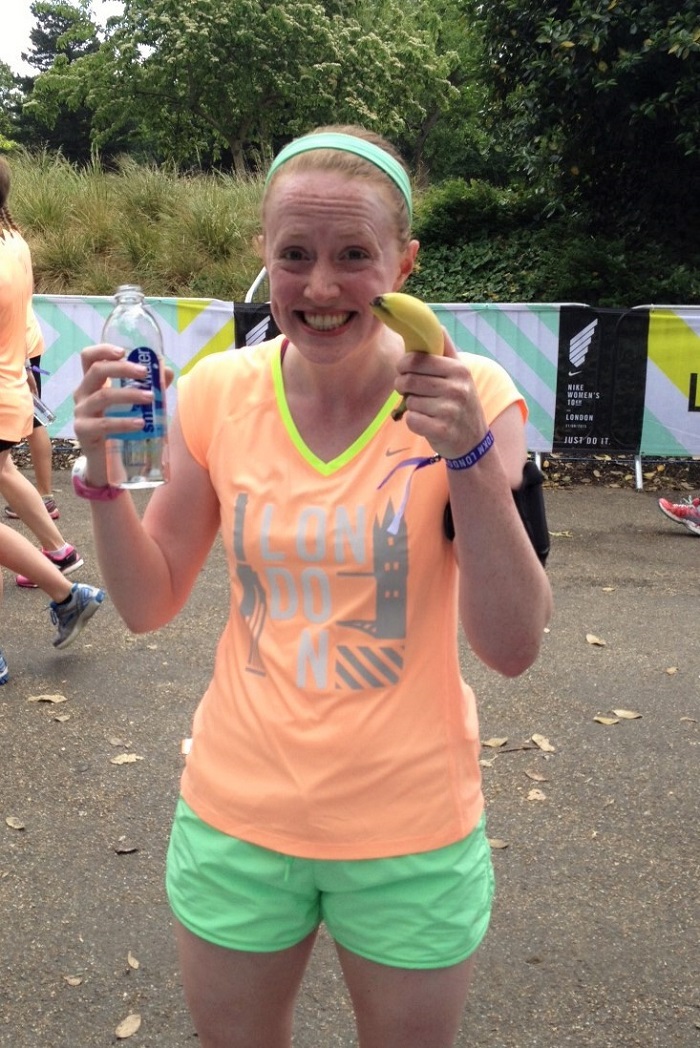 Next year I'd like to take part in the Berlin event (which was held on the same weekend as London this year), not only were their finisher's bracelets cooler, but the starting line is just a few minutes from my house! See you next year in Berlin!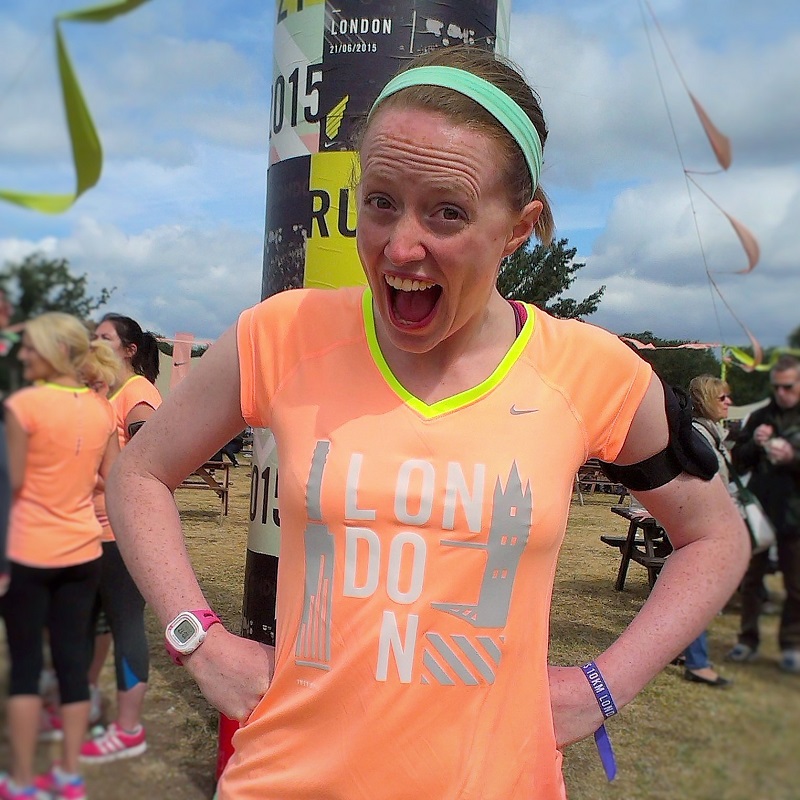 Sarah is a freelance translator living in Berlin. She loves a good old adventure, from dog sledding in Sweden to cycling Britain, from running a marathon to exploring abandoned buildings and from watching the sun rise from atop Ben Nevis to pedaloing from Prague to Berlin.